Bikepacking is a blend of cycling and camping. Bikepackers usually travel over long distances, with all a needs during the journey. The equipment mounts directly on the bike. Of course, you need to know what accessories to take and what fits on your bike. A bikepacking trip can be difficult, especially when you have to prepare for any situation on the road. You want to travel light but not enough light to forget an essential element.
Bikepacking is a great way to experience the thrill of mountain biking, the fruits of long-distance cycling and nature. And all at the same time! Bikepacking is a fun choice for cycling couples, friends and families for traveling together. Allows you to cover more miles than hiking plus you can access dirt roads and trails inaccessible to other vehicles. Rides vary from local overnight stays up to epic cross-country trail rides.
Bikepacking is something relatively new on the scene. Despite touring and other forms of travel by bicycle around for some time, it is now that people start to make special equipment and bikes for bikepacking.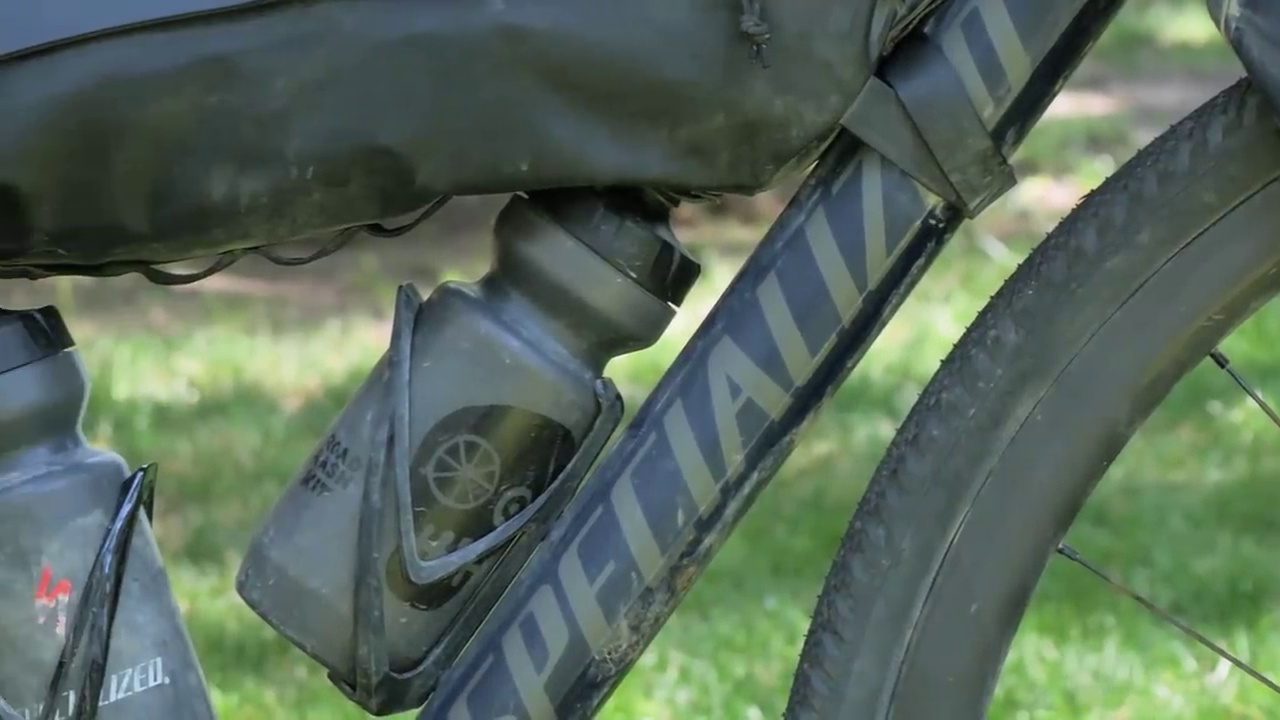 The Next Adventure
A lot of people now search for information on bikepacking. This sport is a new phenomenon. If you are interested in bikepacking, you can synthesize mountain biking and minimalist camping. Also, you can evoke the freedom of a few days of backcountry hiking, with the range and emotion of riding a mountain bike. If you like mountain biking and hiking, then bikepacking can be your next adventure.

The Way to Go
Bikepacking is becoming increasingly popular among all types of racers. When you do a detour of the world or even the whole off-road adventure, bikepacking is the way to go. With the help of specialized bikepacking bags that cling tightly to the frame, bikepacking allows you to carry things and at the same time, go for your favorite trail.
Don't let your bike become an obstacle in the search for great bikepacking. The chances are that the bike is more than able to go bikepacking. Moreover, advanced features and the comfort of a full suspension setup can make a bikepacking trail ideal.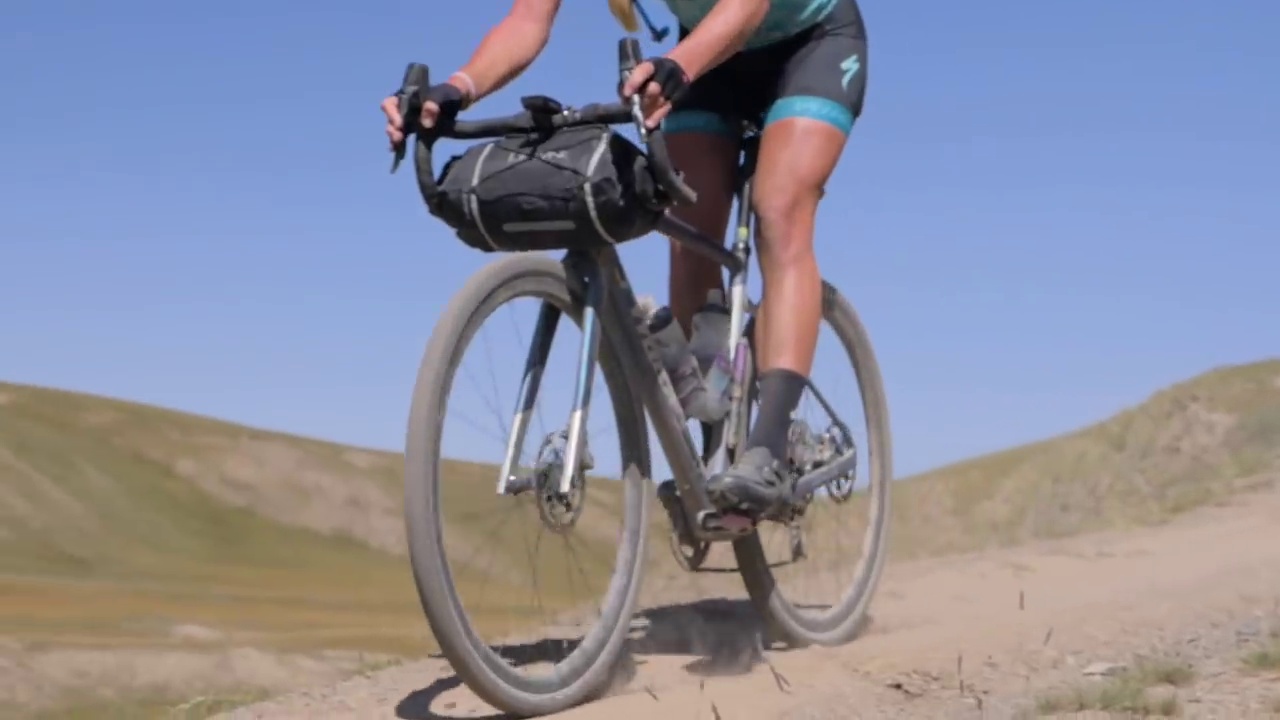 Weight and space-saving bikepacking philosophy work very well for road resistance. So if you are not interested in the dirt, but still like bikepacking, the road bikepacking is an option for you.
Before going to the bike shop to get the latest bikepacking-specific, ultra light, gravel grinding, superbike, give your current bike a chance. The key is to start with an excellent bikepacking rack.
How Is Bikepacking Different From Bicycle Touring?
Bikepacking means not only "off-road riding." You can hear the terms cycling and bikepacking intertwined with each other. Sometimes some people say that they were bikepacking, when in fact what they do is more accurately defined as traditional road cycling. Contrarily, people can say they rode a bike, when in fact, the activity was something closer to off-road bikepacking.
Cycling generally refers to a road bike tour. And bikepacking typically refers to an off-road trip where all necessary clothing, food, gear, and equipment, is carried out in a box set, handlebar or seat bags that attach to the bicycle frame. Ultimately, bikepacking is just one of the the many different types of cycling.

Bikepackers carry belongings in a set frame, seat and handlebar bags, which tie or fix to the structure of the bike. It can be a multi-day cycling adventure where you travel for several days, weeks, months or even years on your own without the help of the engine. Also, bikepacking generally refers to cycling on dirt or gravel roads and single track trails.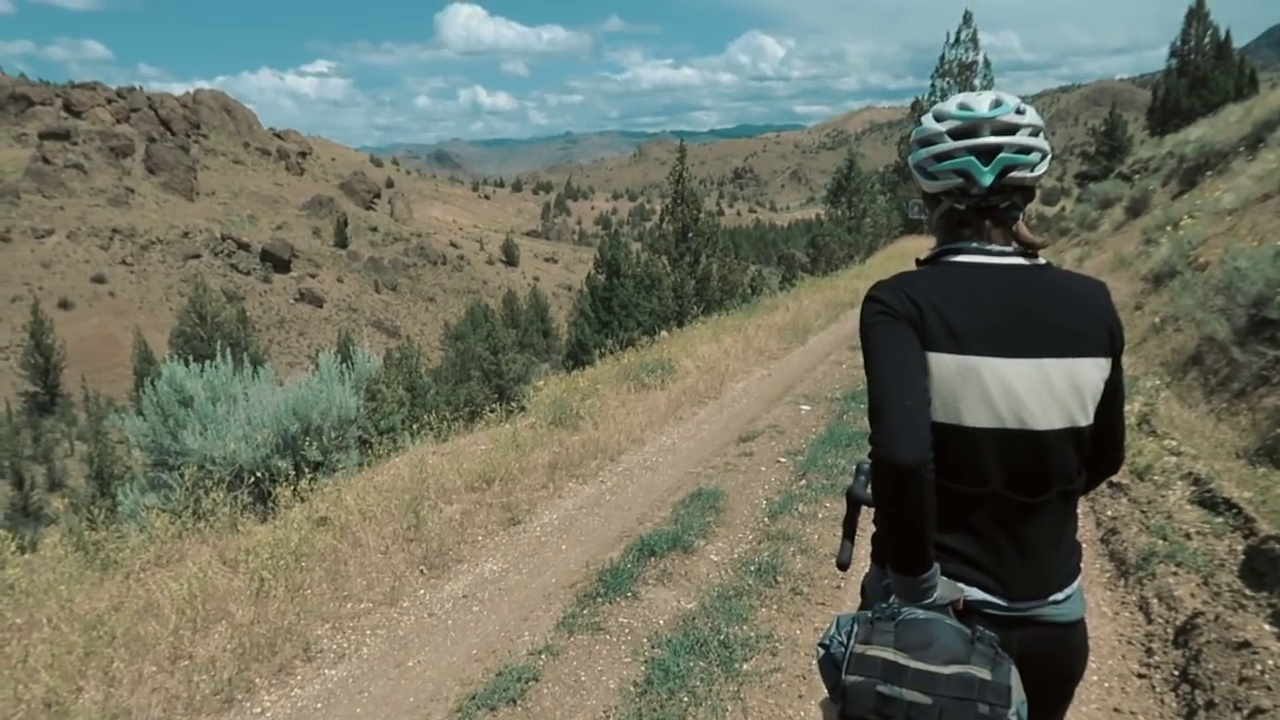 A Recent Phenomenon
Bikepacking is a relatively recent phenomenon. In some sense, at least. Bikepacking is a term taken from many of us bike 1970s. Today, bikepacking is a lightweight, multi-day bike tour done in the dirt roads or trails for cross-country skiing. Lightweight is an element of response to the demands of riding on such terrains. The bike needs to be light enough to enjoy the trails on which you can ride.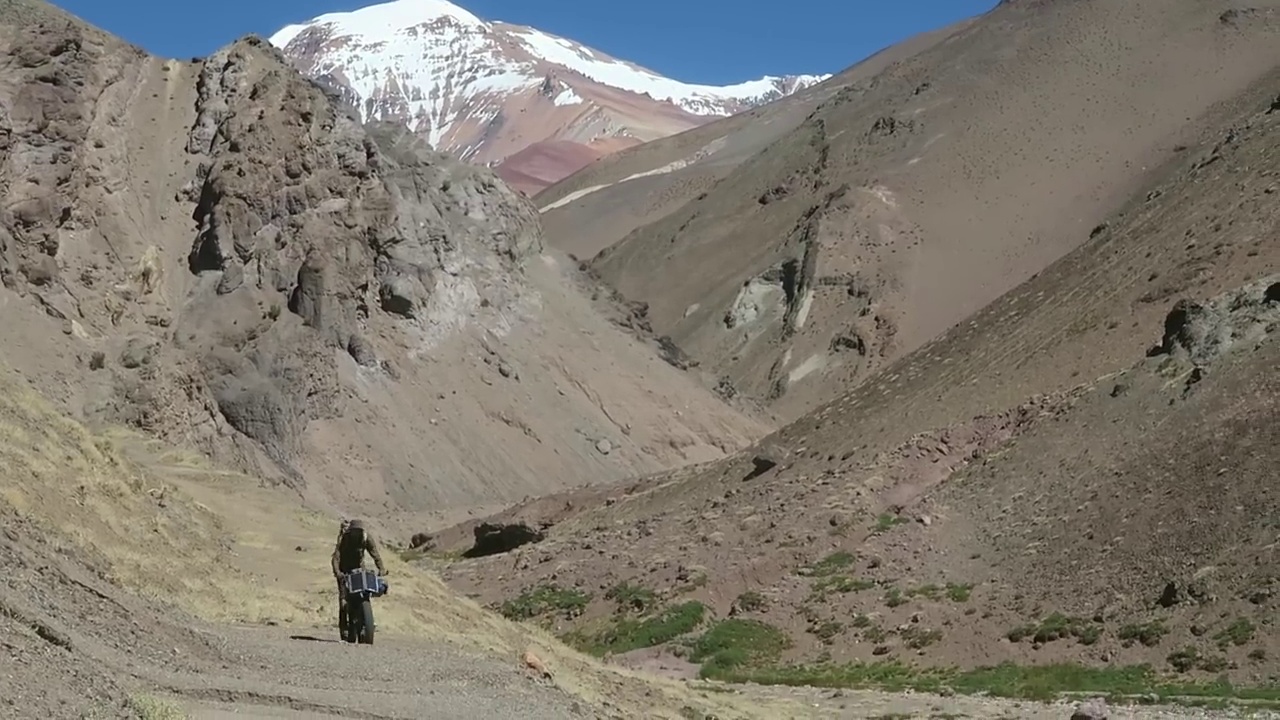 Bikepacking Term
Bikepacking is a term that has grown in popularity in the last five years. It takes its name after similar bike-free exercise backpack, a sense of adventure, and research carrying no more than necessary to move forward. Bikepacking takes basic principles, enabling them to travel further and to study more in the same amount of time.

There are no limitations on who can enjoy bikepacking. Moreover, it doesn't matter if you are the owner of a small-wheeled folding bike 29 or fat bike. Bikepacking is not just tour cycling. They have similarities, but the tour cycle typically uses luggage racks and bags. Bikepacking gives you a little more space for a more luxurious and exclusively for travel, suitcases combo remains completely usable.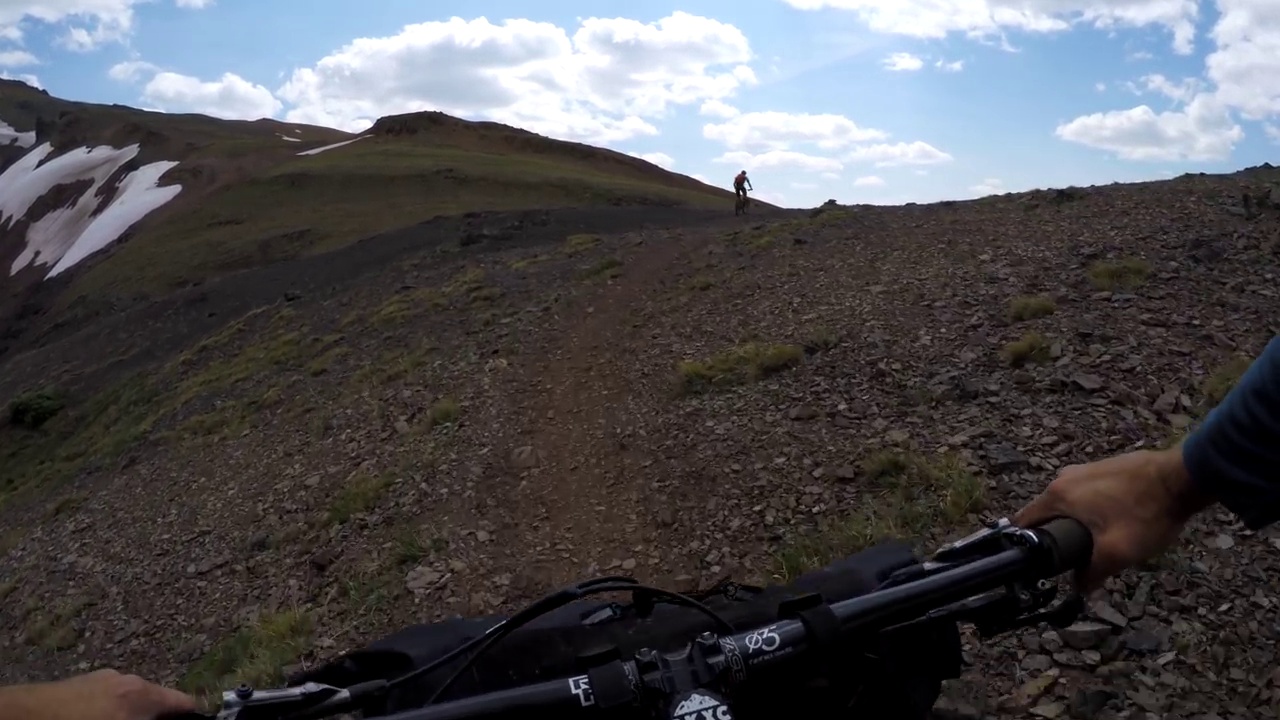 How to Clean your Bikepacking Bags
Bikepacking is an especially dirty adventure. So, how can you clean your stuff? Especially in the winter, riders have difficulty with the mud, snow, and dirt. Most of the time bikepackers ride without mudguards, so the bike and bags become very dirty. Bags act as a fender to protect the rider from dirt.
As a remedy, you can shake the bag and brush dirt with a dry cloth with a hand brush. Also, a toothbrush can be useful to reach difficult areas.

For thorough cleaning, you can use liquid soap in warm water and a soft brush or sponge. After cleaning and rinsing, open the bag and carefully wipe it dry on air. Do not use heat in any form, For example, the dryer or the radiator. Synthetic materials do not require additional treatment with care. However, you must protect the metal parts from corrosion by applying a protective spray. Zippers hold better with silicone or a tiny drop of olive oil to maintain smooth operation.
Gentle cleaning is essential. Solvents, alcohol or acid-based cleaners are not the best because they attack and damage the material and construction. Also, suitable detergents like liquid soap or bile soap are difficult for stains.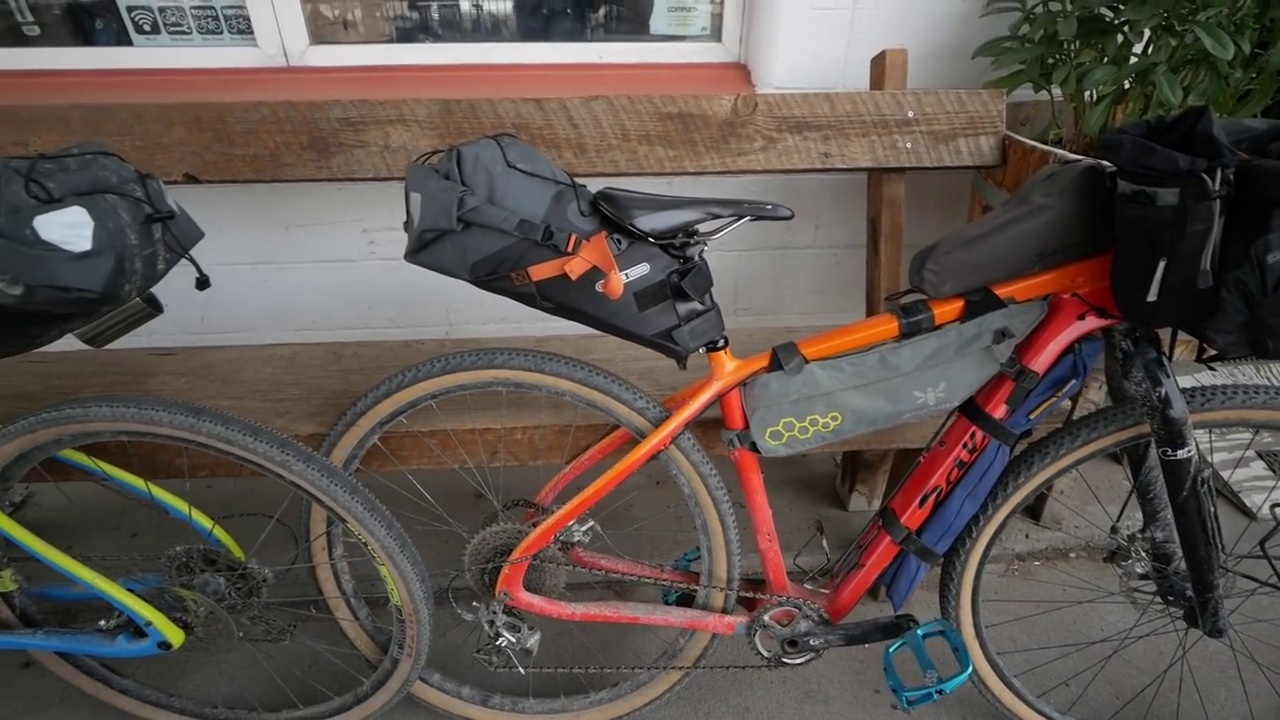 Micro Adventures
The term "micro adventure" refers to a short adventure in the open air, so you don't have to be an expert on survival or sports. Everyone can do micro experience in daily life. Micro-adventure is one of the most popular forms of bikepacking is comparable with classical short trips. For example, a weekend trip to the city.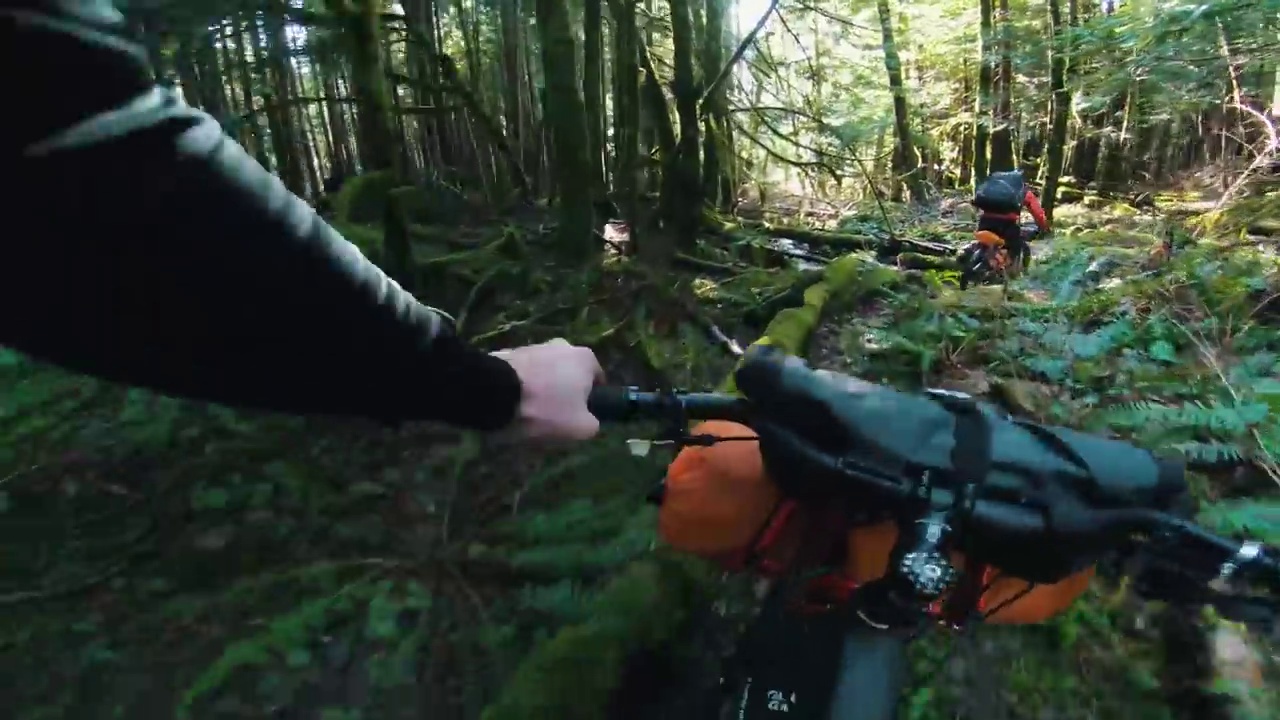 A brief escape from everyday life, without a lot of preparation, a lot of experience, or huge risks. You have to immerse yourself in the area, region, or into the mountains. Some bikepackers start after work, walk along forest trails to the shelter the wind hut, spend the night around the campfire, and then pedal back to work the next morning. Shower facilities for cyclists are a real advantage for such adventures.

Daily Distances and Speed
The speed at which you drive will depend on terrain, climate, the bike you ride, the amount of equipment you use, how you feel on a particular day and several additional factors. However, most people on a bicycle can cover on average 13 kilometers per hour.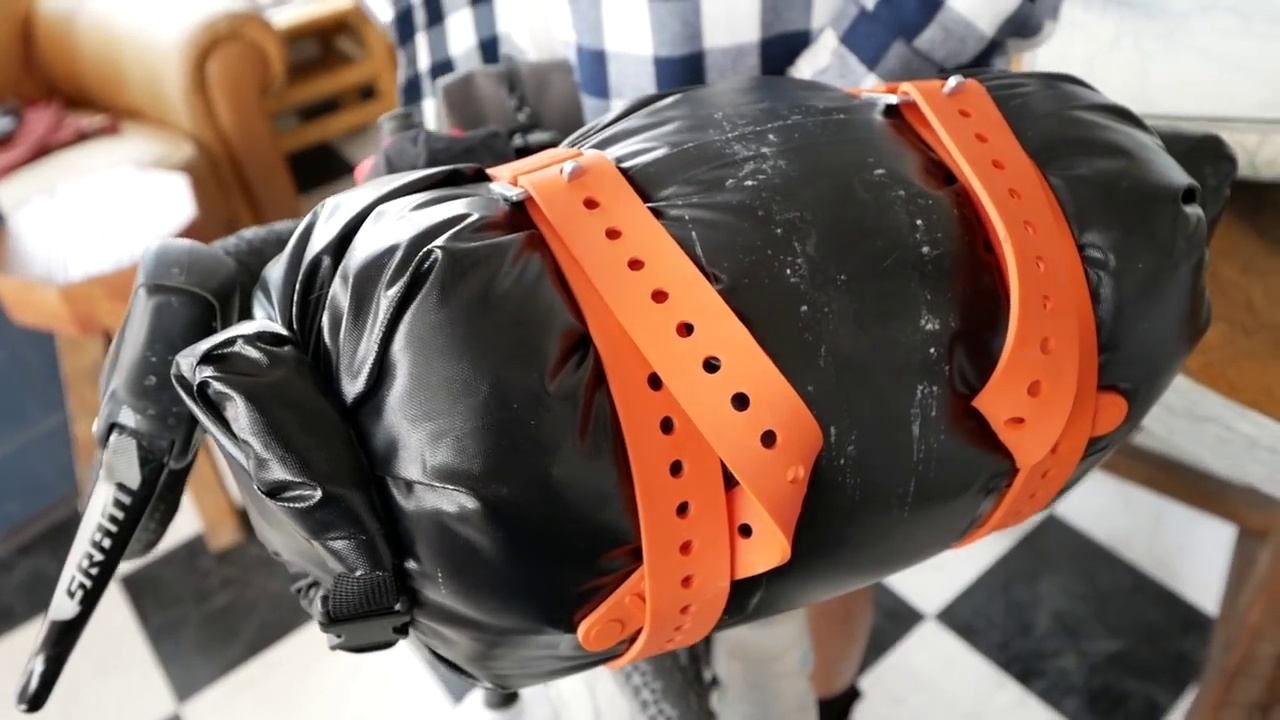 Thus, 80 km can take about 6 to 7 hours. This distance is significantly shorter than a typical road cyclist as a rule because bikepacking includes off-road efforts and cycling on dirt or gravel roads and trails. Most bikepackers tend to cover anywhere from 40 to 120 km on a day.

Bikepacking Bags
There are various styles of bikepacking bags, and you can mount them in several ways. Most people make self-supporting, ultra-distance bikepacking races to use the bikepacking style bags that attach to the bike with velcro.
The advantages of bags are that they are compatible with almost all bikes. People who make relaxed cycling trips use luggage bags that attach to the sides of the racks that connect to the bike. The main advantage of bags is that they offer more space to carry more things.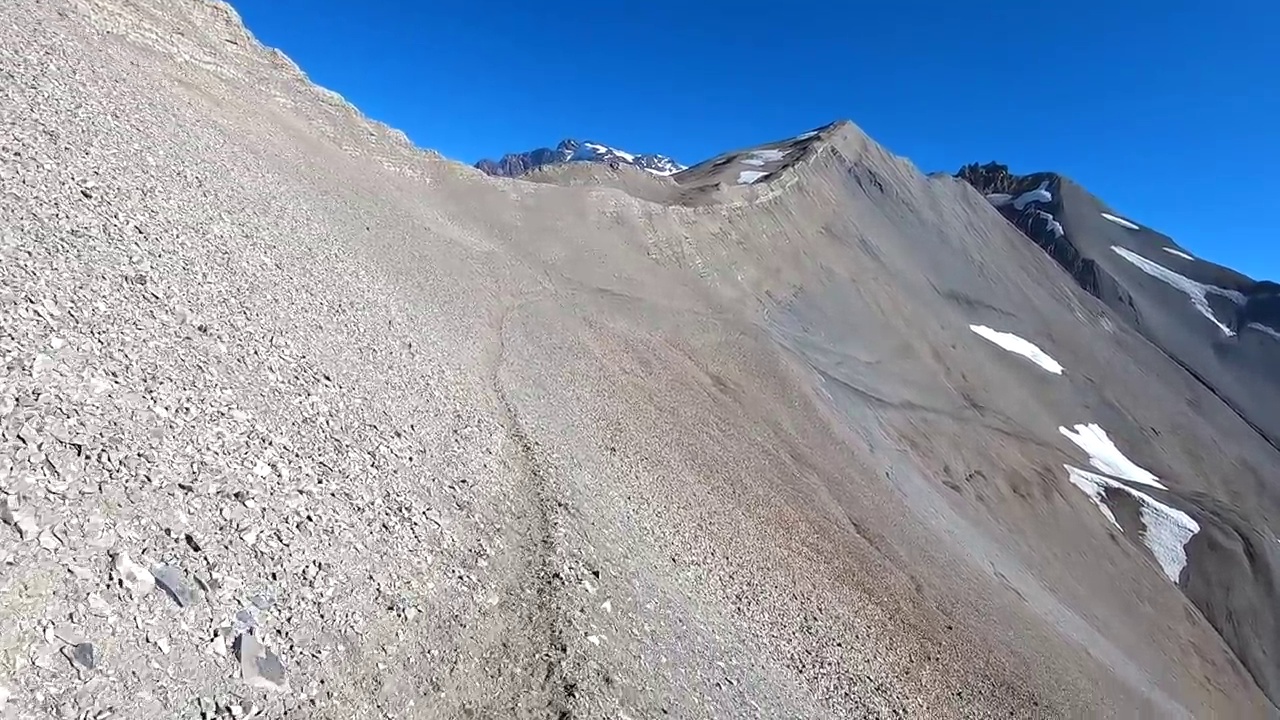 The disadvantages include the fact that the installation of the more substantial bags is much less aerodynamic packages for the rider. However, most people believe that the use of a backpack when riding a bicycle for extended periods becomes very uncomfortable because it creates a strain on the neck and shoulders.
Bikepacking Tips
Your first bikepacking trip should be short. A smooth ride for a night in a comfortable campsite that you are familiar with is a good start.

Bikepacking set-ups require effort to keep your bike neat and easy to manage. You can strap a dry bag on the seat, and the other to the wheel. Also, you can install small packages in the upper part of the tube on some bikes. This style of packaging simplifies your bike and keeps your gear safe, allowing you to ride more demanding terrain.

If you have good weather, you can try a bivy bag, tent or hammock instead of your regular tent. Or you can use artificial or natural shelter like a cave or wooden cabin. Heating water for dinner over a campfire is the ultimate in lightweight stoves, but may not be suitable in all situations.
Remove all traces of your stay when you lift the camp. Respect nature and those that can choose the same campsite in the future. Take all the trash out of the house.
The Bikepacking Arena
It is essential to stay updated on your local bikepacking community, where the camp is, and what kind of tours are trendy. This fact will help you to anticipate what type of gear to bring and meet your bikepacker needs.

Follow favorite bikepacking blogs to stay updated on the latest trends. Fuel flow in social. Share photos of employees and customers on a bikepacking trip. Also, preventative maintenance is something every rider can benefit. Keep your drivetrain clean and well lubricated. Finally, make sure that your bike will not fall apart in the middle of anywhere.

As your bikepacking community, and the range continues to grow, spend some time learning the less common elements that more advanced bikepackers appreciate. As the experience of pilots continues to progress, the more likely it is that you are going to be interested in improvements such as GPS tracking, different types of bikes, and light tackle. Moreover, a large number of routes and trips will ensure that bikepacking is a stable activity for you.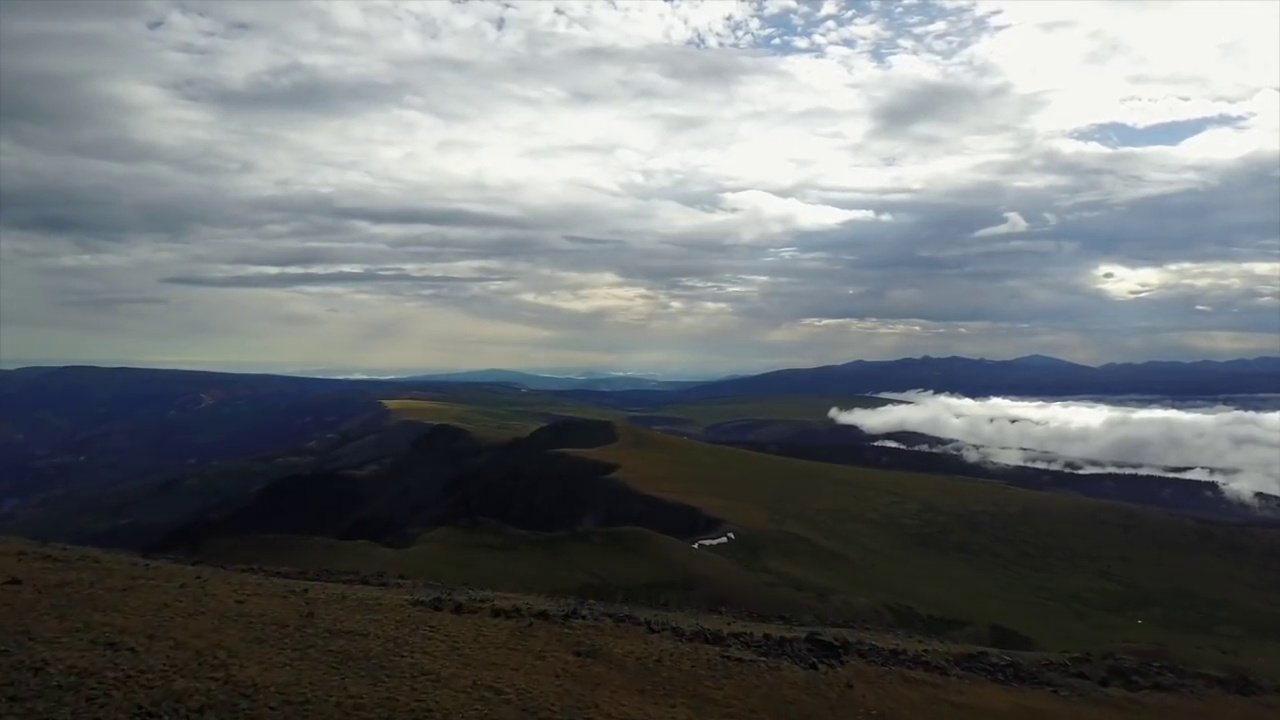 Use Soft Bags
People use heavy bags on the steering wheel since the dawn of mountain biking. Baskets add unnecessary extra weight, and the weight is not distributed on the bike, making it difficult to handle a ride. In its place, soft bags are better.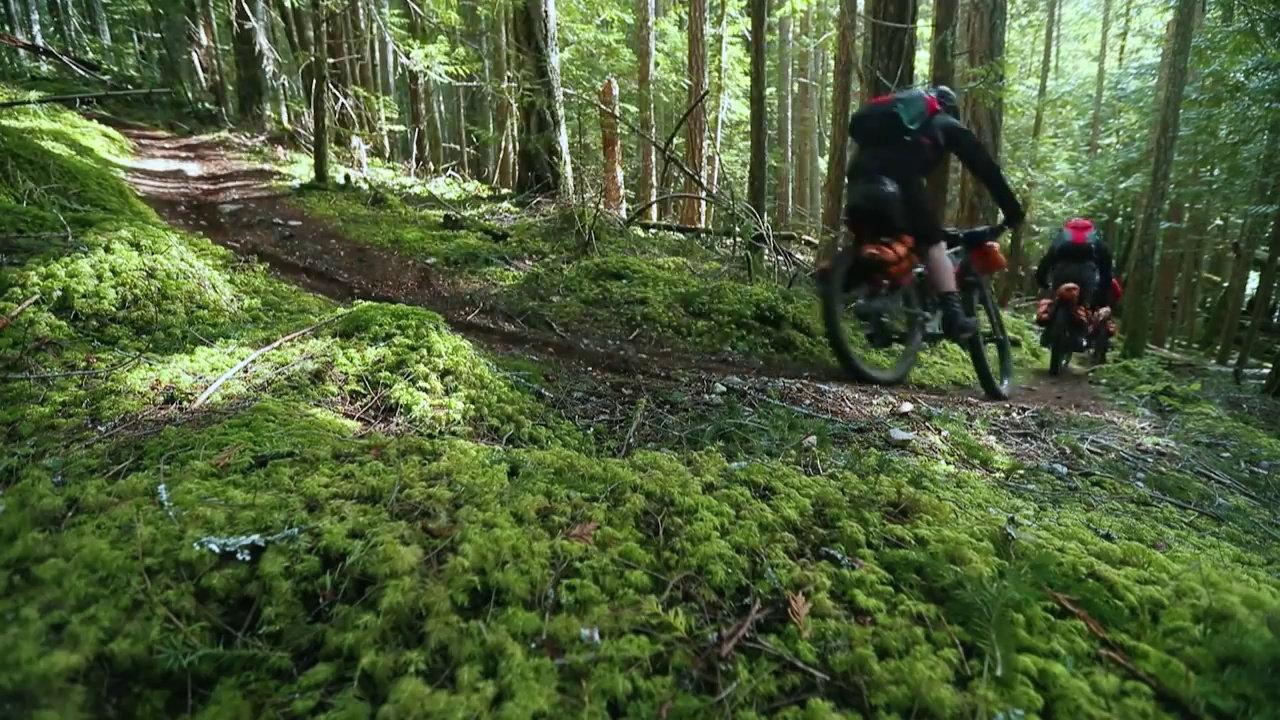 Evaluating your Bike for Trail-Worthiness
So how do you know if your bike is trail worthy? If you bought a bike at a bike shop and you regularly ride on the single track with no mechanical problems that you probably are in good shape. If you bought a bike in a place other than a specialty retailer bike your chances are not so hot. Bikes that you buy in many sporting goods and department stores are cheap and do not last too long.
Before heading to the field or sinking a lot of money on expensive upgrades, you could do well to make sure that your bike is for bikepacking. Many low costs, entry-level mountain bikes are built with more casual riding in mind. Department store mountain bikes are not a very good option. However, even many of the high-quality mountain bike stores do not provide bikepacking bikes. To be more likely to enjoy the experience you need to know about the nuances that set a potential bikepacking gear apart from the rest.
Metal Frame
The combination of extra weight, frame, belts, bags, dirt, abrasion and vibration, in addition to the usual dangers such as sharp rocks, massive crash, etc., can lead to severe damage to the tubes of the frame of any type, but the problem may develop faster and have more severe consequences, with carbon tubes. Good carbon bike can be a potent off-road weapon. Nonetheless, metal bikes would be more carefree and probably last longer.

Steel or aluminum bikes can sustain damage to end bikepacking conditions but rarely receive severe damage. Regular cleaning and inspection are still necessary, but it is not as dangerous a concern as with carbon nanotubes.
Though expensive, titanium can be an ideal material for a bikepacking bike because of its exceptional hardness and resistance to scratching and abrasion. Frame and carbon components appear at a surprisingly low price and have shaken off a reputation for breakage and premature wear.
https://www.youtube.com/watch?v=
Modern carbon bikes and parts from reputable manufacturers are of very high quality and proven reliability in the most demanding conditions. Many of them also offer extra protection in the form of a hard, durable finish, rock guards and the like. However, it would be wise to exercise extreme caution when bikepacking with a carbon frame.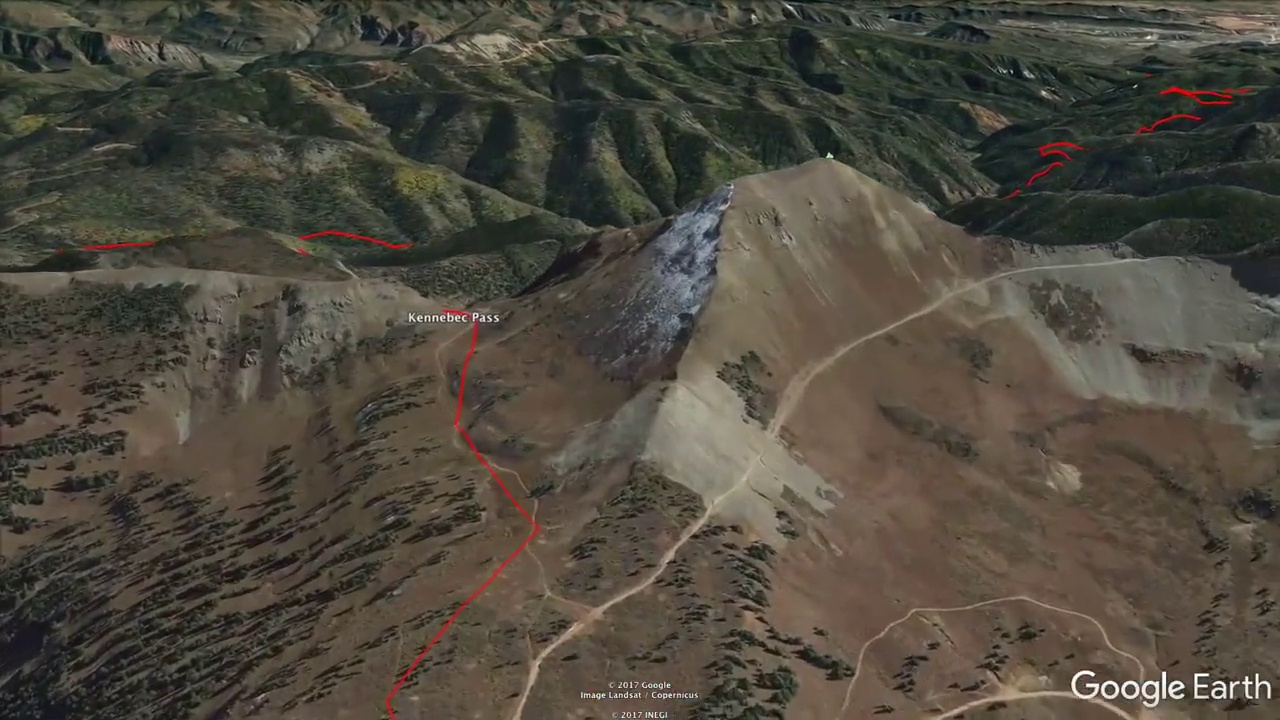 Quality Wheels
Overall, an excellent bikepacking wheel should be durable and reliable. Fortunately, most of the genuinely trail-worthy mountain bike wheels withstand pretty rough trails and do not suffer significantly under high loads. However, many wheels do not have longevity in mind.

The potential success or failure of your journey depends on your wheels. A mechanical failure at the wrong time can leave you in a dire situation. Bike wheels condition is natural to ignore when they do not cause problems. Nonetheless, they can leave you in a world of pain and anguish when things go wrong. Luckily, you can bypass most of the issues by having the right equipment and make sure it is in excellent condition before travel.
Bike manufacturers often reduce costs in the wheels. Even many high-end bikes come with wheels that cannot withstand heavy travel. Moreover, it is not easy to distinguish between high-quality and cheap wheels. Besides, even high-quality wheels can damage when it is nearing the end of its useful life.
Wheel and Tire Size
Many bikepackers put wider tires on the bike. Generally, wider tires provide extra comfort. But, keep in mind that wider wheels add weight and can feel more sluggish than the more narrow. Also, before you put wide tires on your bike, you may need to do some research to verify that your bicycle has enough room to fit the tires without rubbing the frame.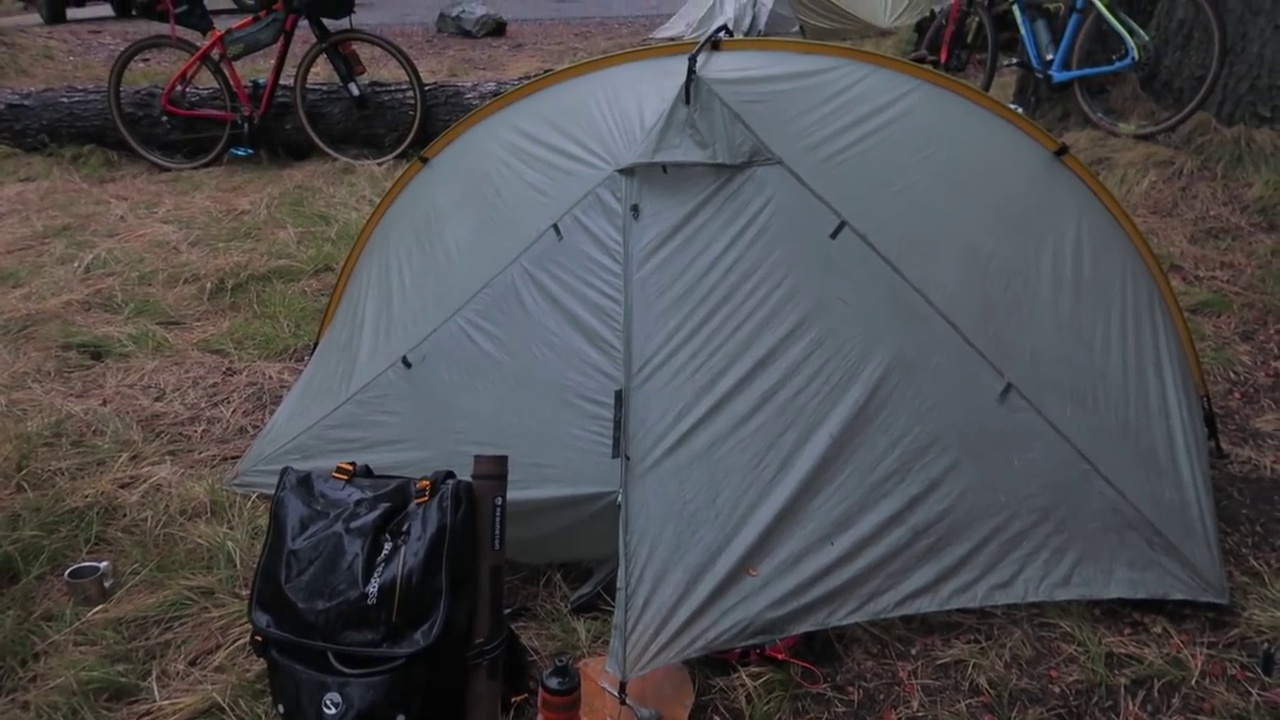 Most bikes have a standard road wheel size that is 700c. Small wheels allow the use of wider tires for a more comfortable ride, which can be nice when you're not on the pavement. If you ride a mountain bike, there are several options. For example, 27.5 and 29 wheels. Many mountain bikers insist that the 29 wheels are better for long trips due to its efficiency of rolling, while others prefer 27.5 wheels due to the responsiveness and maneuverability. There are pros and cons for a specific size, and a lot of it comes down to personal preference.
Wheel and tire size can affect the way the bike handles the terrain you ride. You can consider whether or not tubeless tires are right for you. Tubeless tires are more accessible and less prone to flats, but are more expensive and require a little more work to install.

Some mountain bikes may fit plus-size tires. They can be particularly useful in bikepacking terrains, such as sand, mud or very rocky roads and trails. Huge fat bike tires provide excellent traction in sand or snow, and the tires can only mitigate a single-track trail, so you might not need front and rear suspension.

Type of Bikepacking Bike
If you have the slightest idea about bikes, you know that there are many different types of bikes. There are a couple of features to consider and think in advance when it comes to the question of what kind of bike you have to drive your bikepacking trip.

In general, you can use any bike you want. However, you must choose accordingly for your trip. A mountain bike can be a safe and sound option. You don't have to worry too much about the roads, as mountain bikes can handle it all. You may not be able to go fast compared to a road bike. But, again, this is not a very big problem. Also, mountain bikes are much easier to handle if you face any challenge on the road.

Full Suspension
Whereas full suspension mountain bikes are becoming more common in all categories, they are often less than ideal for bikepacking on anything except the most robust and most technical trails. Suspension joints and shock absorbers take up valuable space in the front triangle, which makes the frame of the bags difficult, if not impossible to mount.
All of the moving parts also require regular maintenance and often impossible in the field. You don't want to be a hundred miles from the nearest bike store when a shock blows a seal and no longer hold air. A suspension fork can be useful if your itinerary involves rough terrain, but it might be overkill for the routes, which mainly consists of dirt roads or smooth trails.
Like rear suspension, suspension fork adds weight and complexity, require regular maintenance and can be a big problem in case of an error. While rigid mountain bikes have become a relative rarity for simplicity, the offer is attractive. If your bike has suspension, be sure that it is in conditions before leaving on a long trip.

Food and Water
For bikepacking, make sure you can carry enough water for the entire trip or figure out a place where you can charge during the trip. It's part of the fun of bikepacking. You can eat what you want when you are riding all day. This fact makes it simple and free, which is perfect for budget bikepacking. Choose the products that you like.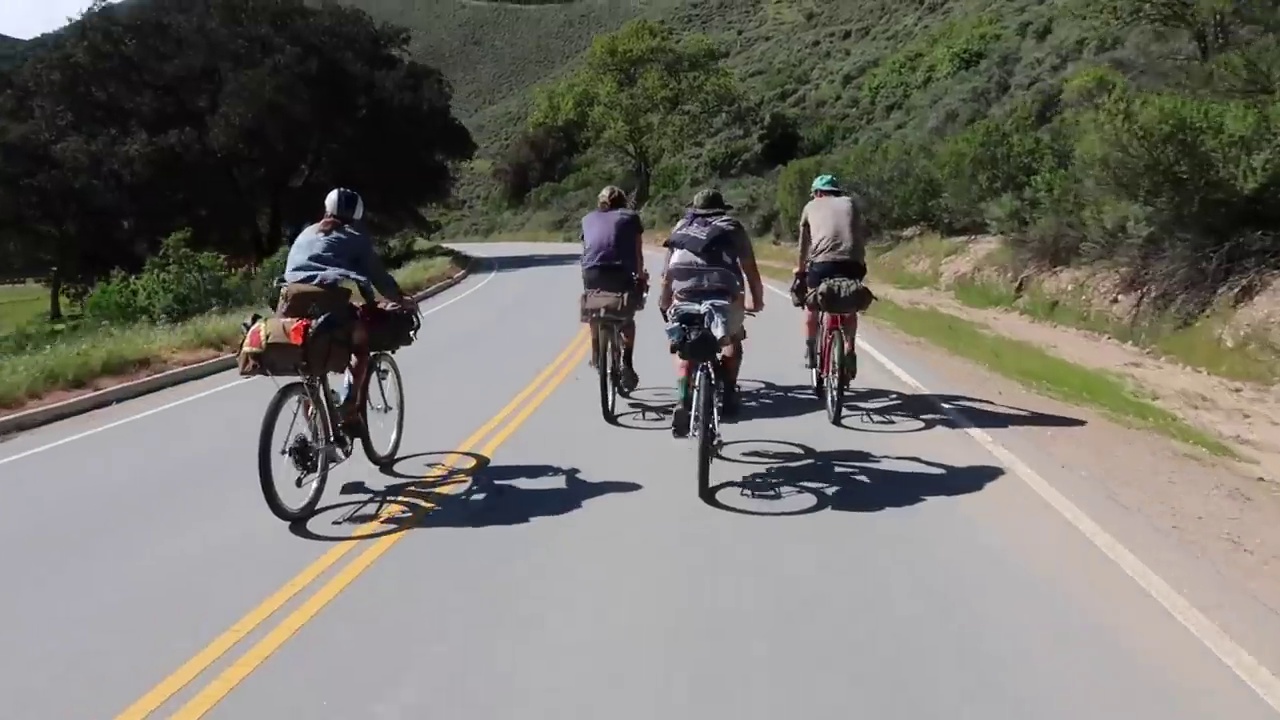 Bikepacking Near Boulder
You can reach all places in Boulder, CO by bike from the city center. However, you want to choose the route that fits your fitness level and time available. Boulder, Colorado is known as the access point for cycling, great road rides, mountain biking and everything else.
Bikepacking enthusiasts in Boulder have access to adventures beyond a front door but to find a place to camp near the city can be confusing. Large volumes of car transit can make planning a bikepacking trip near boulder difficult, especially if you are not familiar with the area. Wherever you go, do not leave any traces.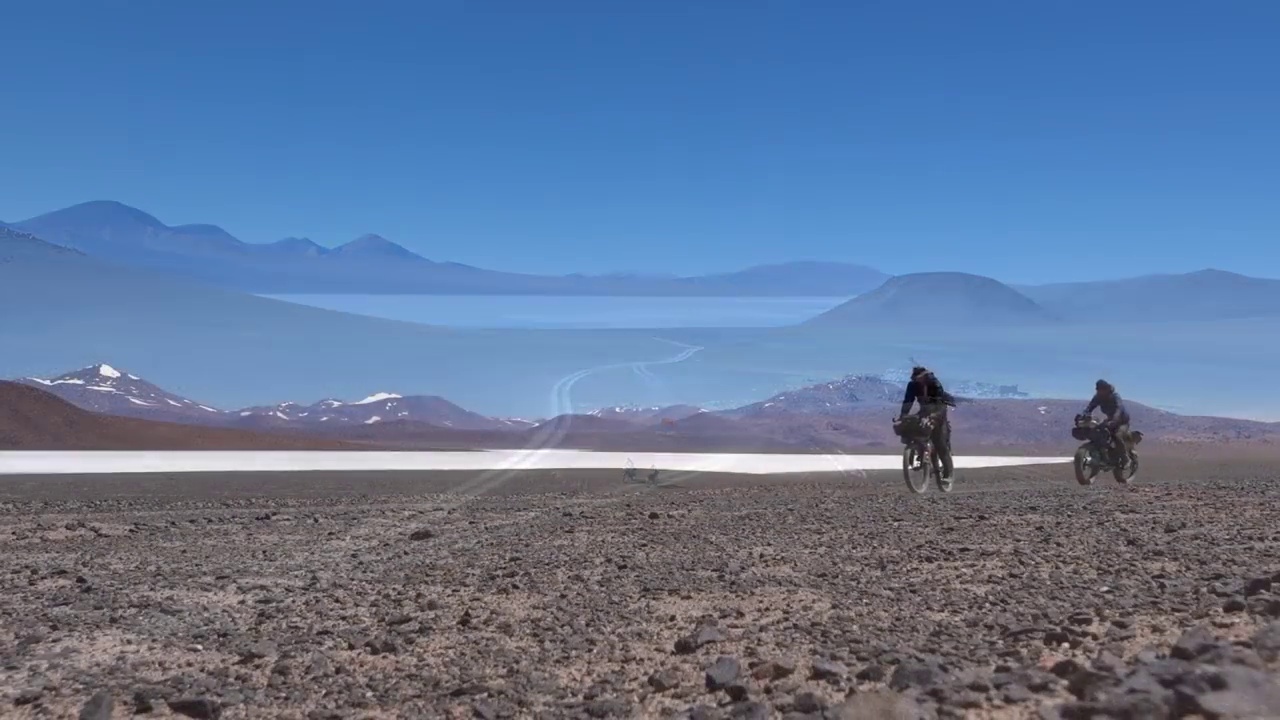 Pannier Hooks vs. Straps
There are drawbacks with clip and hook systems. For example, they are noisier on the road. Also, sensitive to damage and more substantial. You can find velcro and straps on the back of many bikepacking bags. This option allows a better fit to the grid through which the soft carrying case can form a network, ensuring that there is no place for the bags to move.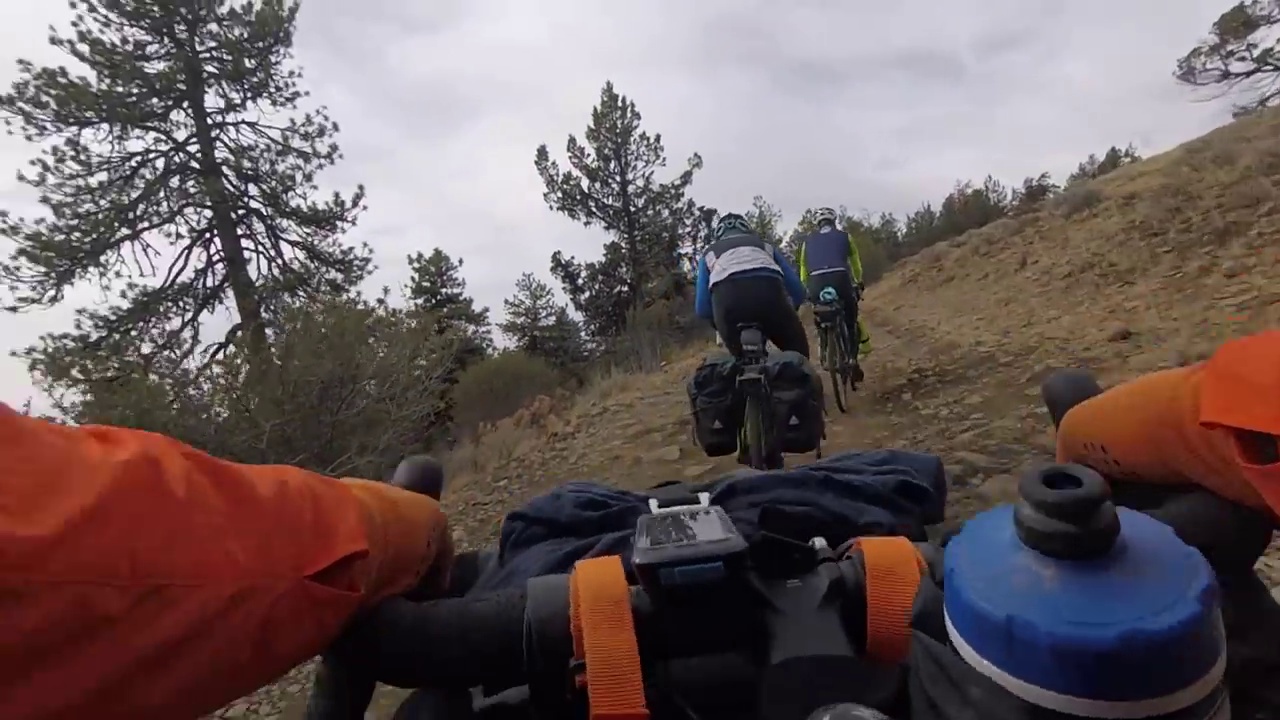 Clip and hook systems work well off the road, and very rarely experience crashes. You can only ever break the lower hooks of the anchor after a few years of intensive use. You can velcro strap or rubber tubing from sections of the mesh to reduce noise, and the rubber band around for clothes and suitcases, if not firmly seated in place.
Sleeping Bag
It is good to start with a 5-pound sleeping bag because you can always go lighter if you like bikepacking. Rule number one to get started is to use what you already have. Don't worry about finding the lightest gear to start. In turn, keep in mind that you can always upgrade the equipment if you have a few bikepacking trips under your belt.

A Natural Habitat
If you are going bikepacking bike ride in some place, then you are inevitably going to decide between camping or staying in a natural habitat. And the only possible way is to use a tent. There are many different types of shelters there. They come in all sizes and shapes.
https://www.youtube.com/watch?v=Hn8QXbWZLtU
Ultralight Backpacking Tents
It doesn't matter where you are going camping if you decide to stay in a tent. Of course, you have to make sure that it is water resistant. Make sure that rainwater does not get inside the tent and cause problems.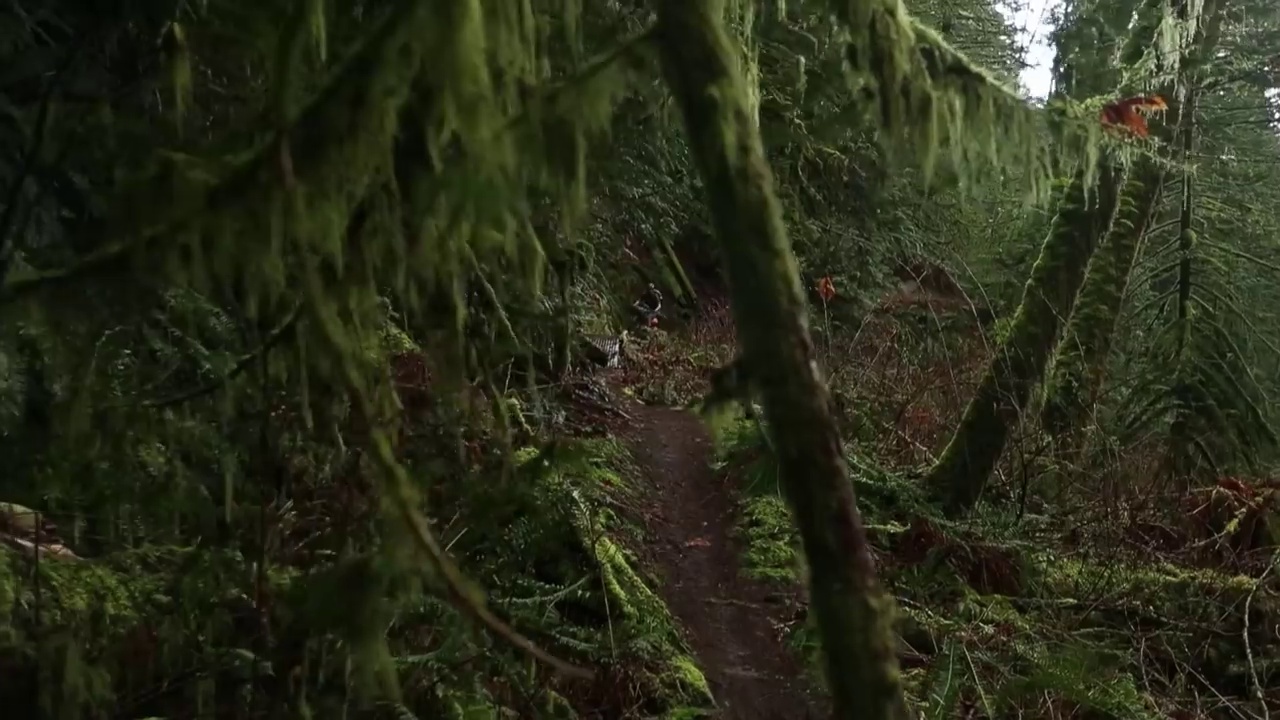 You can find many different small basic tents and hiking. A good option can be the Featherstone Outdoor UL Granite Backpacking 2 Person Tent ultralight backpack. You start with the assembly of a very lightweight, breathable and elastic item.
Thanks to the micro mesh fabric the tent is not only lightweight but comfortable to stay as well. In addition to this, it is also very spacious. If you're backpacking with someone else, then they can easily curl up together. There are two halls inside that provide enough space to be comfortable with your whole team and the equipment.
Backpacking tents are a type of shelter that you can carry with you while bikepacking. However, there are many different sizes and types of tents to backpack.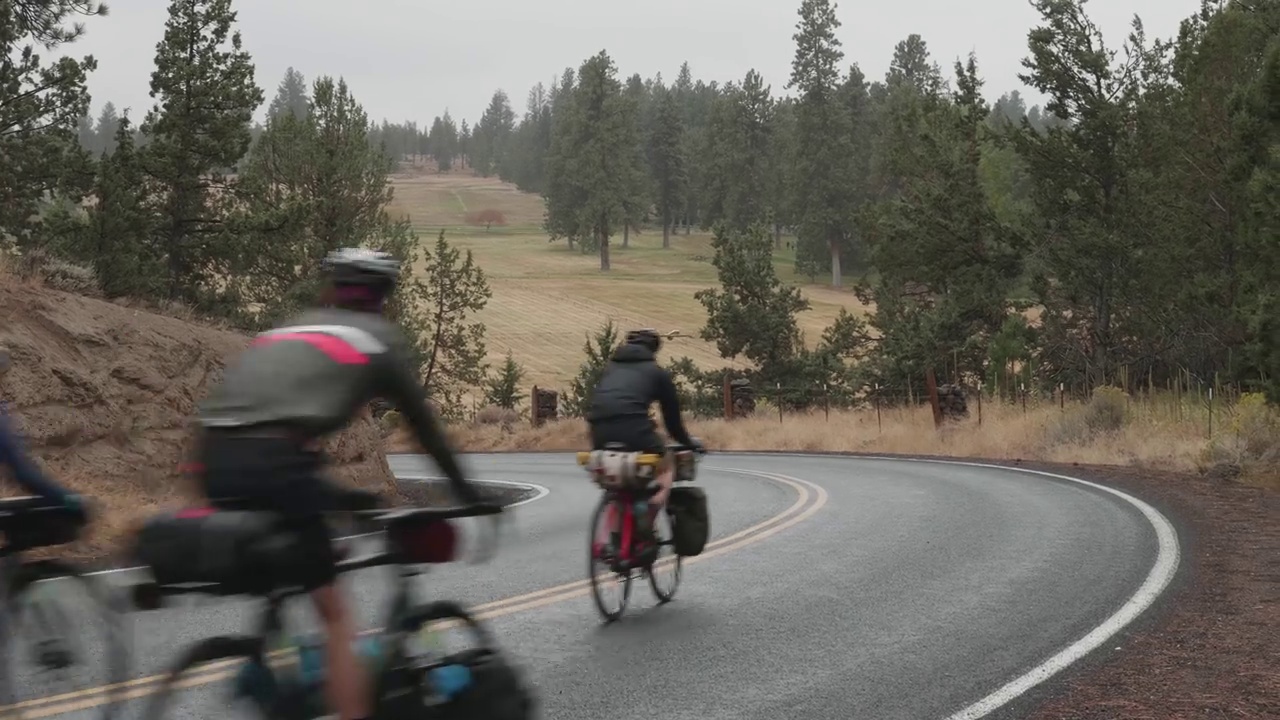 Integrated Frame Bags
Integrated frame bags are also trendy, as they give the bike a tidy appearance and have no straps to avoid scratching the frame. However, it is difficult to separate the bag from the structure since the bag holders are into the bike. There is an additional cell canister integrated into the field, usually in the interior of the triangle and the down tube.
Since a bikepacking trip can take several days or weeks to complete, the bike frame must support a variety of items, including water bottles, bags, and suitcases. You can achieve maximum support using a horizontal top tube.