Being an avid adventurer, I tramped through various outdoor blogs to discover some exciting content and to get to the best outdoor blogs listed here.
If you are an adventure lover and keep up with various outdoor blogs, then you're at the right place. I've rounded up a comprehensive list of "Best Outdoor Blogs" that are worth following. Read till the end, and get new ideas to spice up your adventurous life.
All Best Outdoor Blogs listed here are in no specific order. I am a fan of all of them.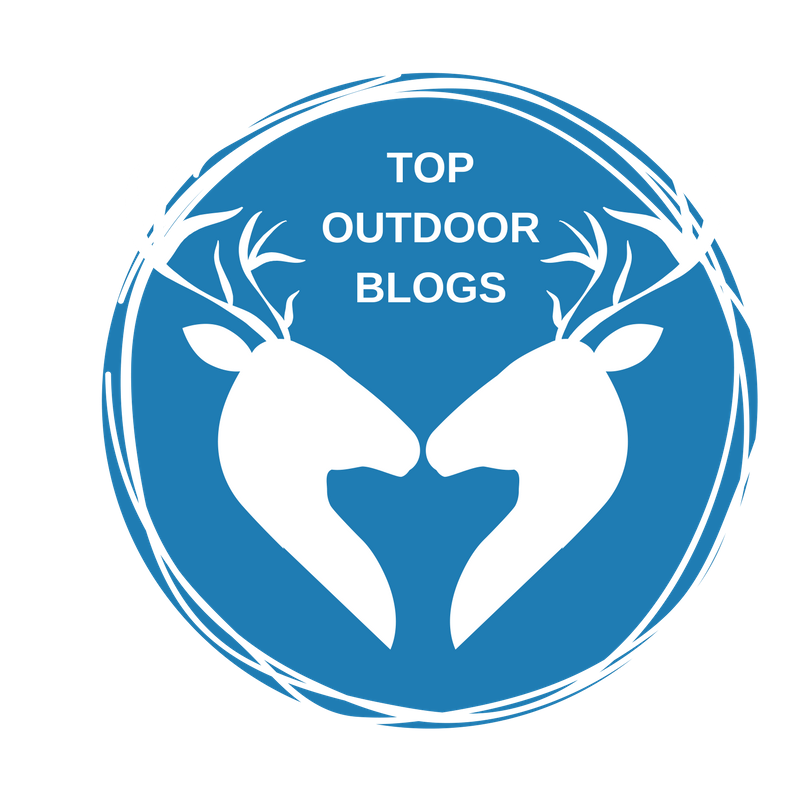 ---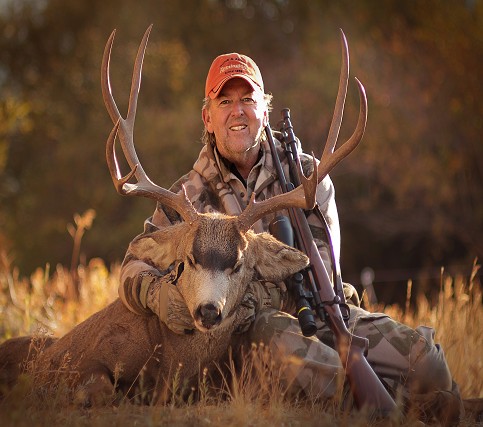 This blog is the first that we list in the Best Outdoor Blogs resource. Mike Hanback has a passion for hunting whitetails and mule deer. He has been hunting since the age of 6. He targets ten states and two Canadian provinces each fall.
This blog is one of the "America's Best Deer Hunting Blog." This blog provides you with tactics to operate hunting gear, and Big Deer tv displays Mike Hanback hunting series.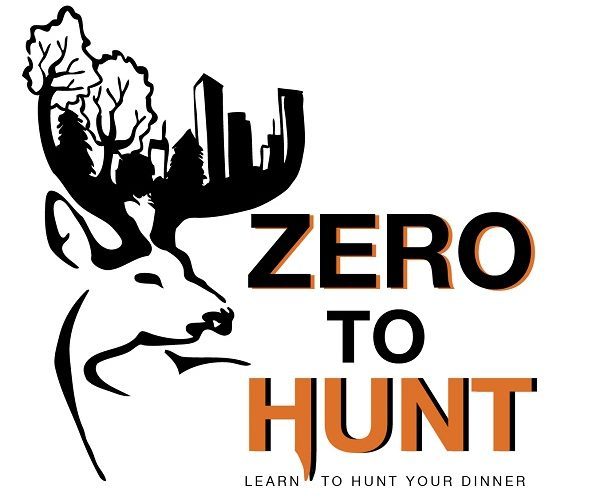 Ryan Lissan is an enthusiastic hunter. His blog is an ultimate guide for hunting strategies, from gun safety courses to deer and turkey hunting.
He teaches you hunting from scratch. He insists us to experience a deeper connection with nature. His blog provides innovative ways to enjoy the most exquisite organic food.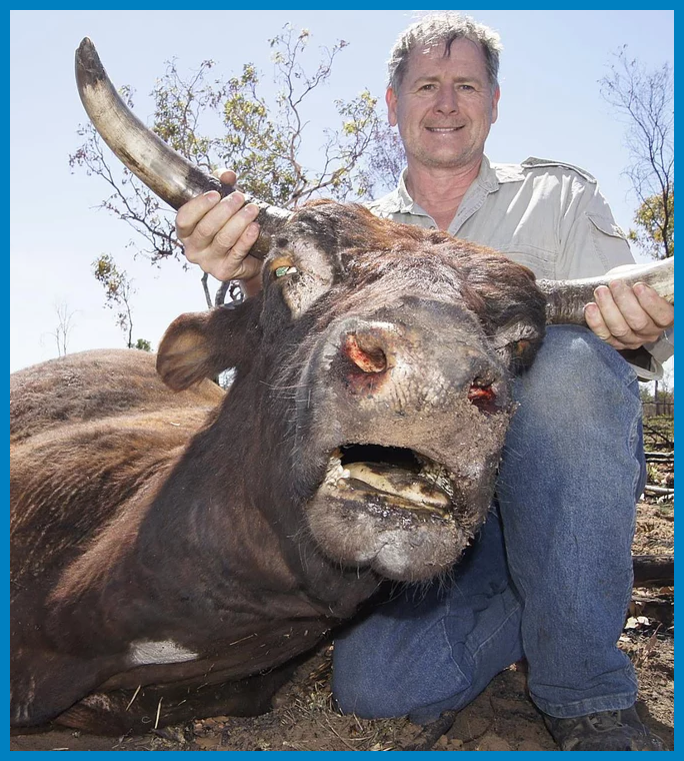 Big Game Hunting Blog is packed full of groundbreaking adventures in Australia, New Zealand, North America, and Africa.
Aussie John shares hunting world experiences illustrated with photo galleries and travel stories with us. You get to savor adventurous hunting accounts full of excitement and thrill.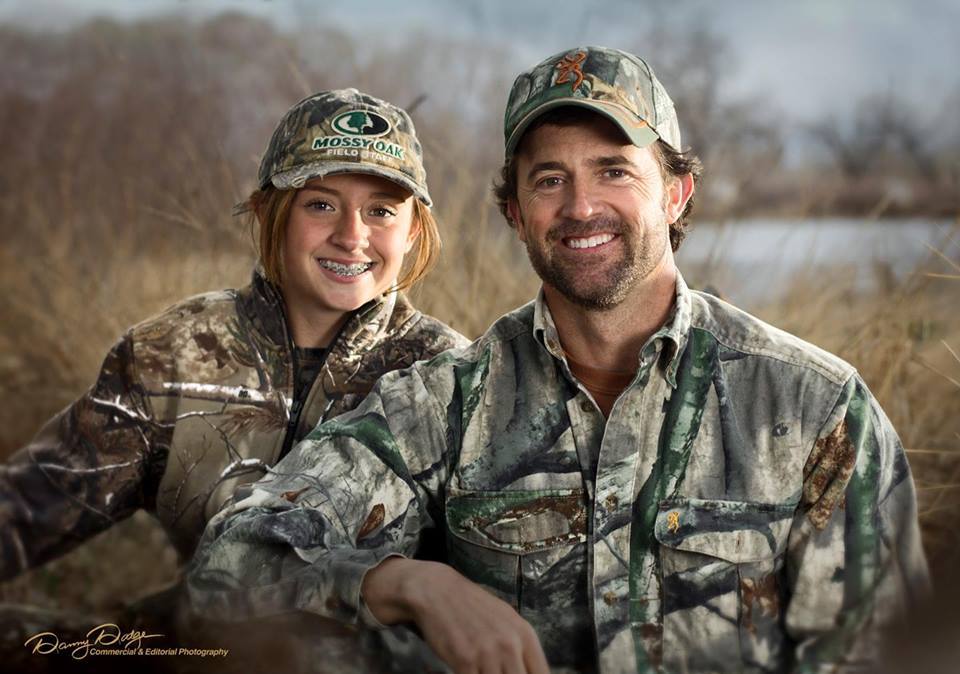 Pure hunting blog provides you an intense hunting experience with real passion and diehard hunters. Will Schmidt and his best friends innovative approaches to conquer the most genuine hunting expeditions will leave you dumbfounded.
You get to live the adventure like never before. You can find all the tips and tactics here for a successful hunting experience — another excellent resource for the Best Outdoor Blogs list.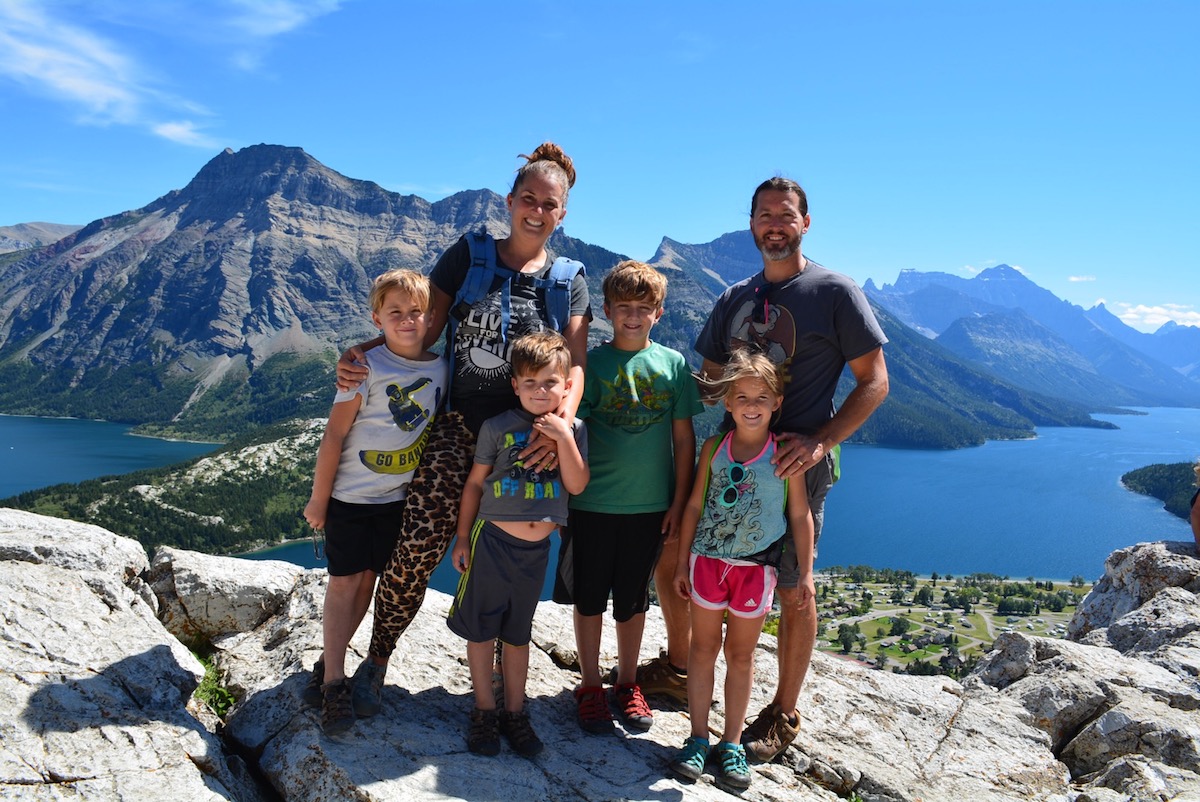 A blog of an adventurous family who loves to spend all their time exploring new places in their RV. They write about all their travel experiences and offer full-time family travel coaching.
They also provide tips on setting up an RV to enjoy your ventures joyfully with kids. For avid travelers, the blog also offers a complete guide on how to start a virtual business with full-time traveling. So you don't have to be location dependent on your business!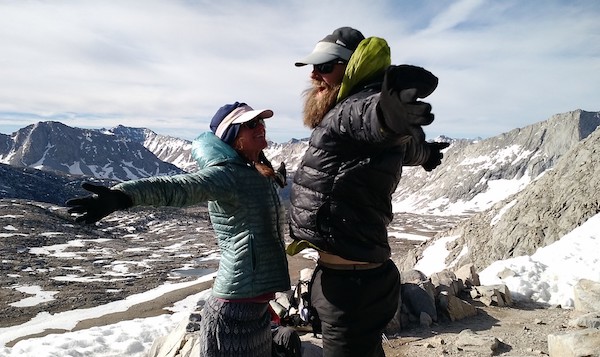 Long-distance hiker is a blog of a sweet couple Beardoh and SweetPea. Their blog is all about long-distance hiking and snowboarding. They share trail photos and journals for adventure seekers.
Their blog also offers outdoor gear deals. If you love to hike and enjoy long-distance trails, then you must follow this blog. Continue reading this Best Outdoor Blogs list.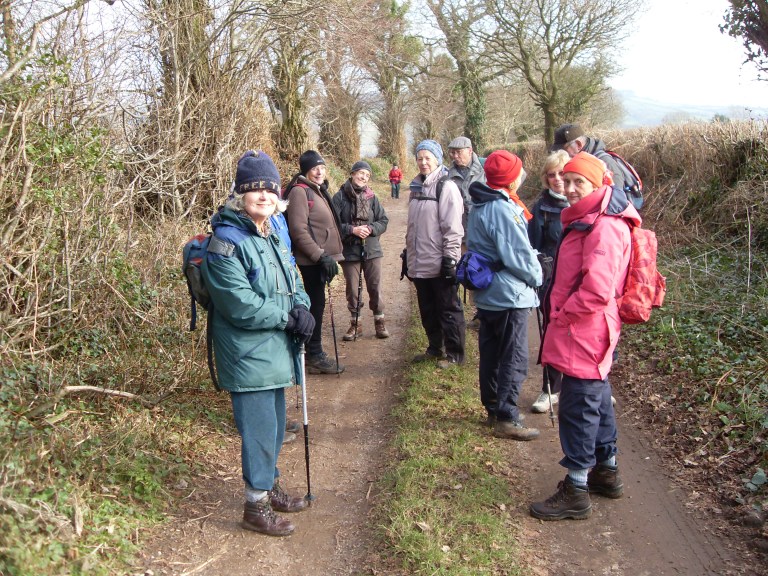 Hill walking for the over 60's is an inspirational blog for everyone, particularly for people over '60s. It encourages older people, with ideas and enthusiasm, to join the fun-filled adventures.
The blog covers all the information that you would wish to know for your next trekking trip, from daily exercises to the most suitable diet plan for you. If you're in your 60's, you must follow the blog to enjoy all the inspiring stories.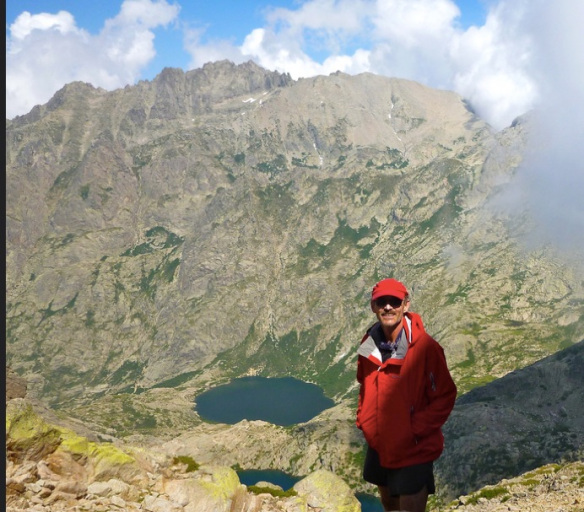 Best Hike a blog about hikes, treks, and tramps. The blog provides excellent tips on hiking around the world.
A complete guidebook is also present to help you plan your exciting hiking adventure. Follow the blog, and you'll fall in love with it.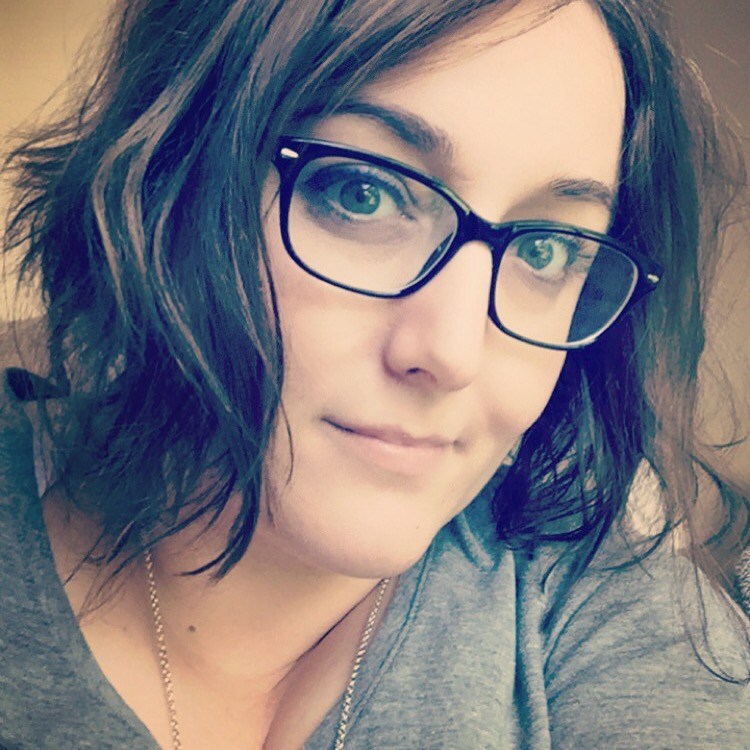 A travel, hiking, and lifestyle blog by Sara Beth, who is a passionate traveler and hiker. She enjoys road trips and loves to explore national parks.
The main idea behind this blog was to follow her 'inner Compass' and enjoy writing about her life experiences and hiking ventures.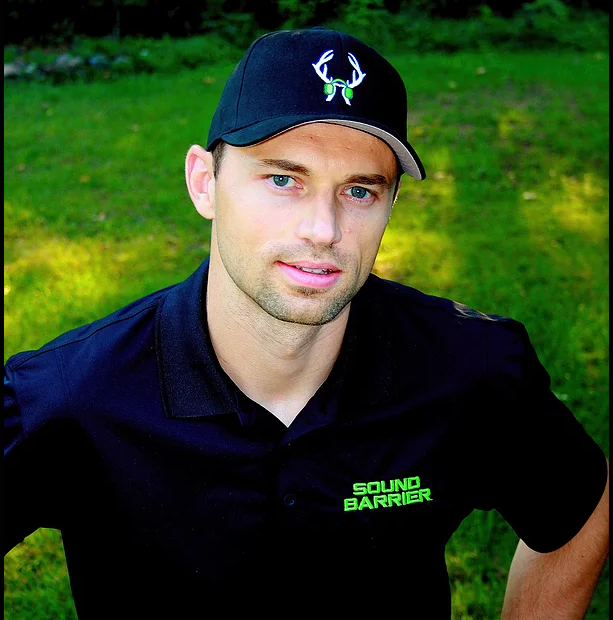 Adam Lewis is an avid fisherman and hunter. His blog is a premier source of science and tactics of sound concealment. Chasing whitetail can be pretty tricky.
To make your hunting successful, Adam Lewis has Through Sound Barrier LLC. The hunting activity reaches the next level by getting past the Whitetails last defense: hearing.

Outside Pursuits provides the world's best guides on outdoor sports. Gear reviews are discussed in detail to help beginners enjoy games to the fullest.
The side-by-side comparisons of outdoor professionals provide in-depth guidelines. This blog endorses you with information to make the most out of outdoor sports.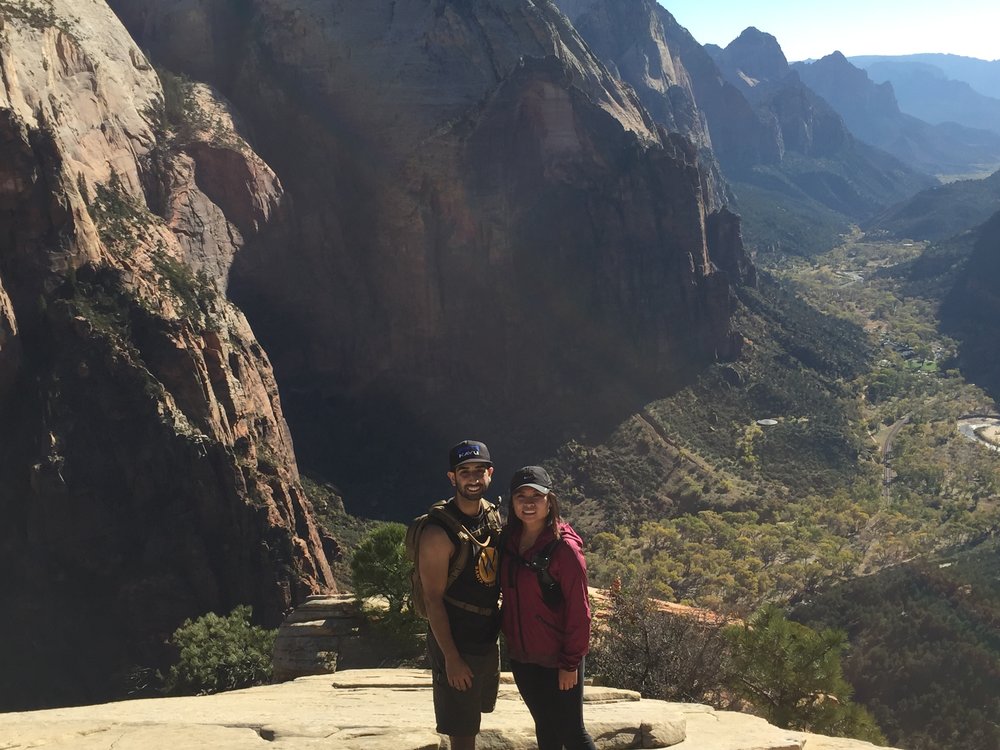 Exsplore is an outdoor and travel blog created by the adventurous Meelad and Cassie couple. The main inspiration behind this blog was their interest in sharing their camping and hiking experiences with all adventure enthusiasts.
So if you're a nature lover and a passionate adventurer, you must follow this blog for exciting stories worth reading. The blog also provides you with the best gears, apparel, and one of a kind gifts for adventure lovers.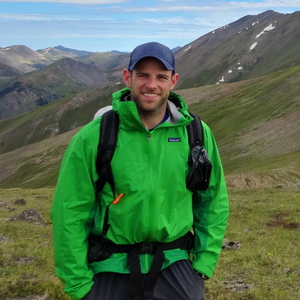 Dave Collins is the champ behind CleverHiker. The primary goal of CleverHiker is to help make backpacking easier for everyone with independent gear guides.
The easy-to-follow tutorials are truly rewarding. The blog also shares in-depth trip reports. The skills and tools discussed here will be your best friend for backpacking adventures.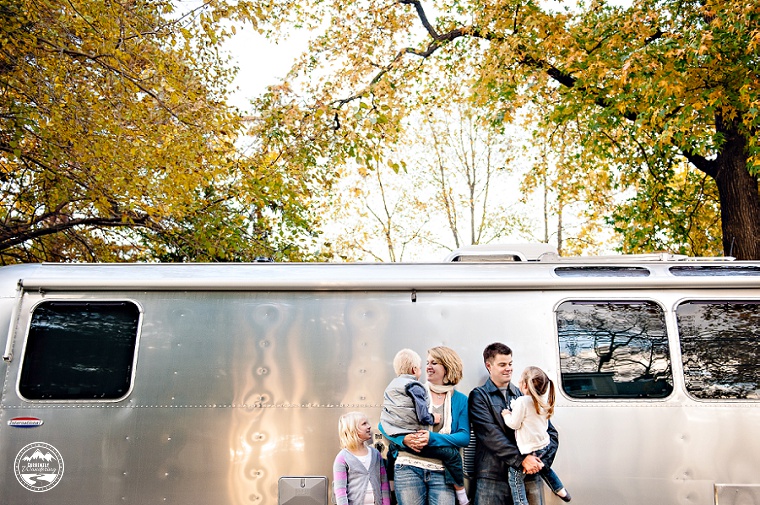 It started in 2013. Now, Wandering provides tips, advice, and inspiration to help families build healthier and stronger relationships through simple living and travel.
This blog aims to strengthen families through outdoor recreation and travel while exploring the world around them. They provide guidelines about hiking, biking, on the water, car camping, and rock climbing adventure.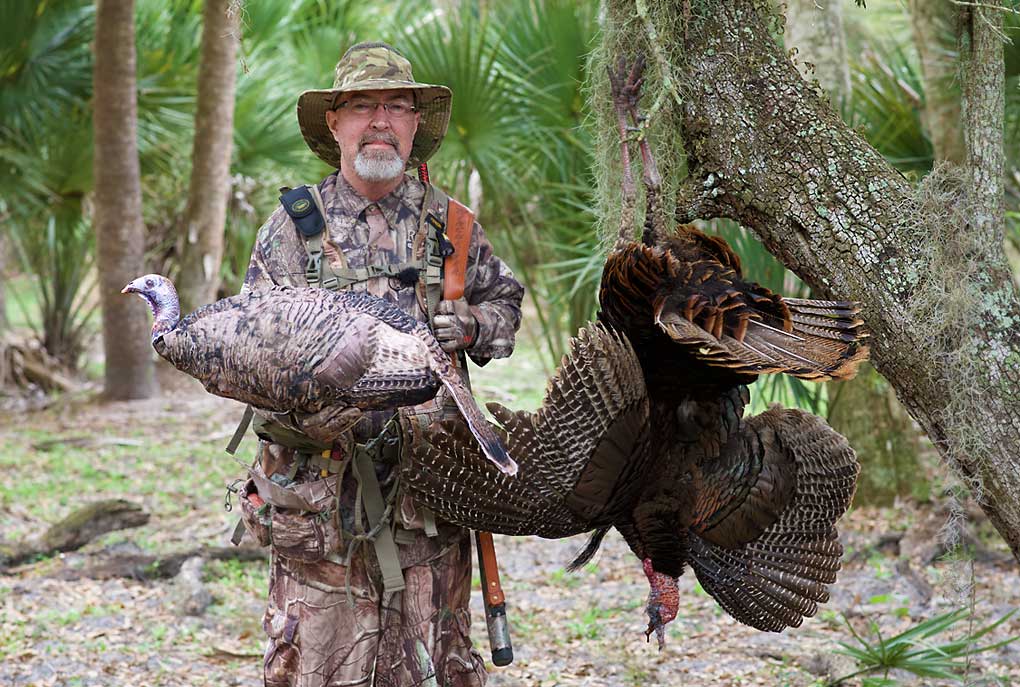 GrowingDeer.tv created by Dr. Grant Woods, it provides information on deer hunting and deer management. GrowingDeer.tv videos include hunts, proven hunting strategies, food plot, and trail camera techniques.
This blog offers practical solutions to common problems and the gear it takes to get it all done.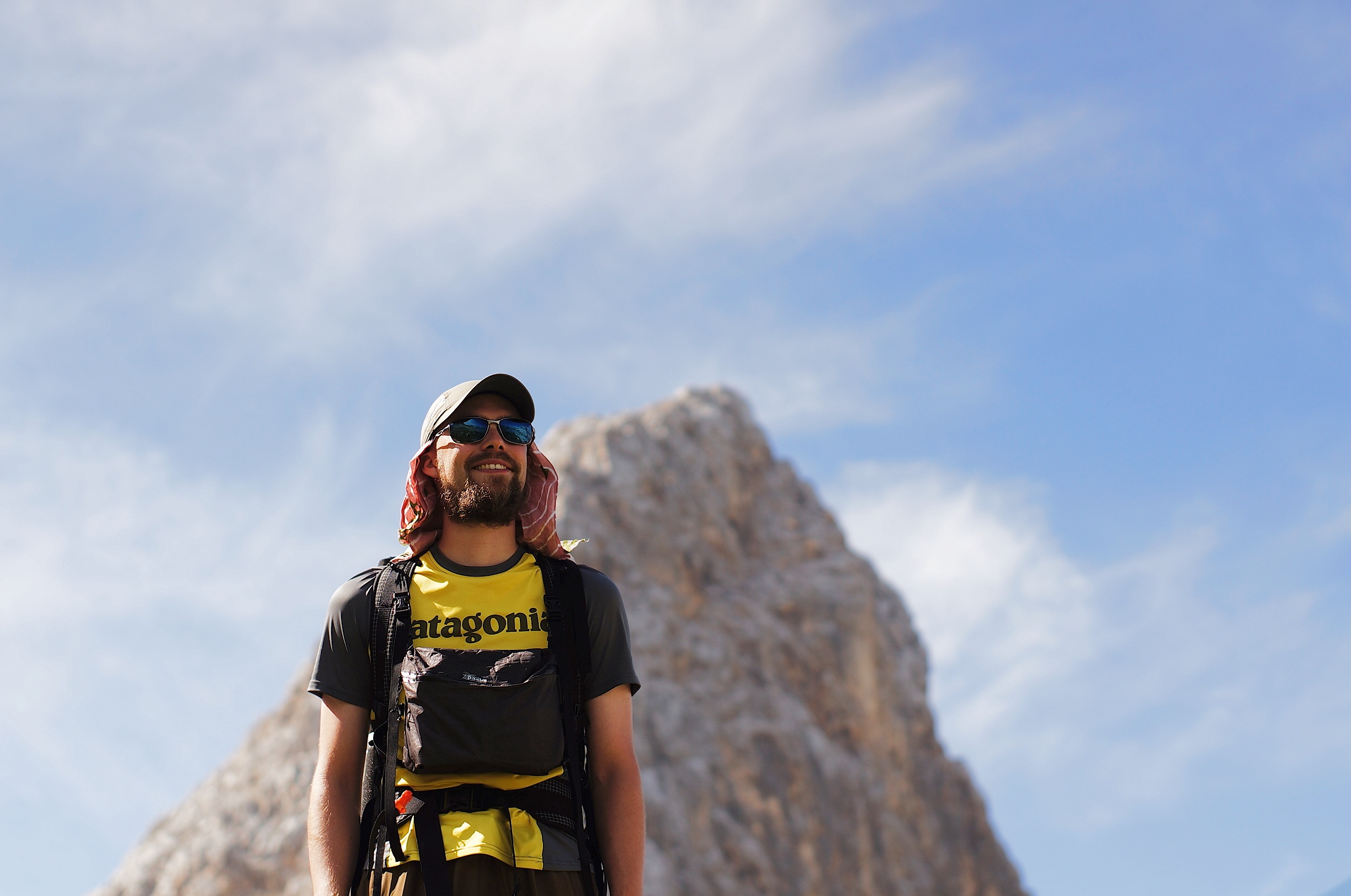 Hiking in Finland is Scandinavia's most-read outdoor travel blog. It has value for its in-depth trip reports & gear reviews, industry news, and The Week In Review.
Hendrik Morkel presents his country to the outside world in a beautiful way and the opportunities it offers for adventurers and backpackers. His publications and books are sources of enlightenment for adventure lovers. Continue reading this Best Outdoor Blogs list.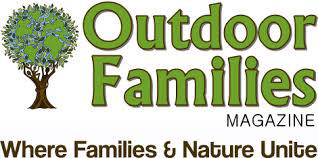 Outdoor Families Magazine's inspiration is to enrich the lives of multi-generational families on an international scale. It provides unique, award-winning outdoor and adventure related content.
The blog aims to allow families to explore the natural resources of the earth and hence build a healthy global community. Continue reading this Best Outdoor Blogs list.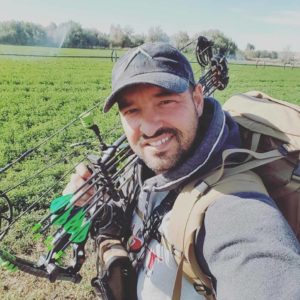 This blog aims to provide high-end outdoor adventures with the best outfitters, guides, and gear in the world. The team strives to represent the best in the Outdoor Industry.
They aspire to make your adventure safe and prosperous. The best part of being the top class hunting consultants are at your service, and their advice is free.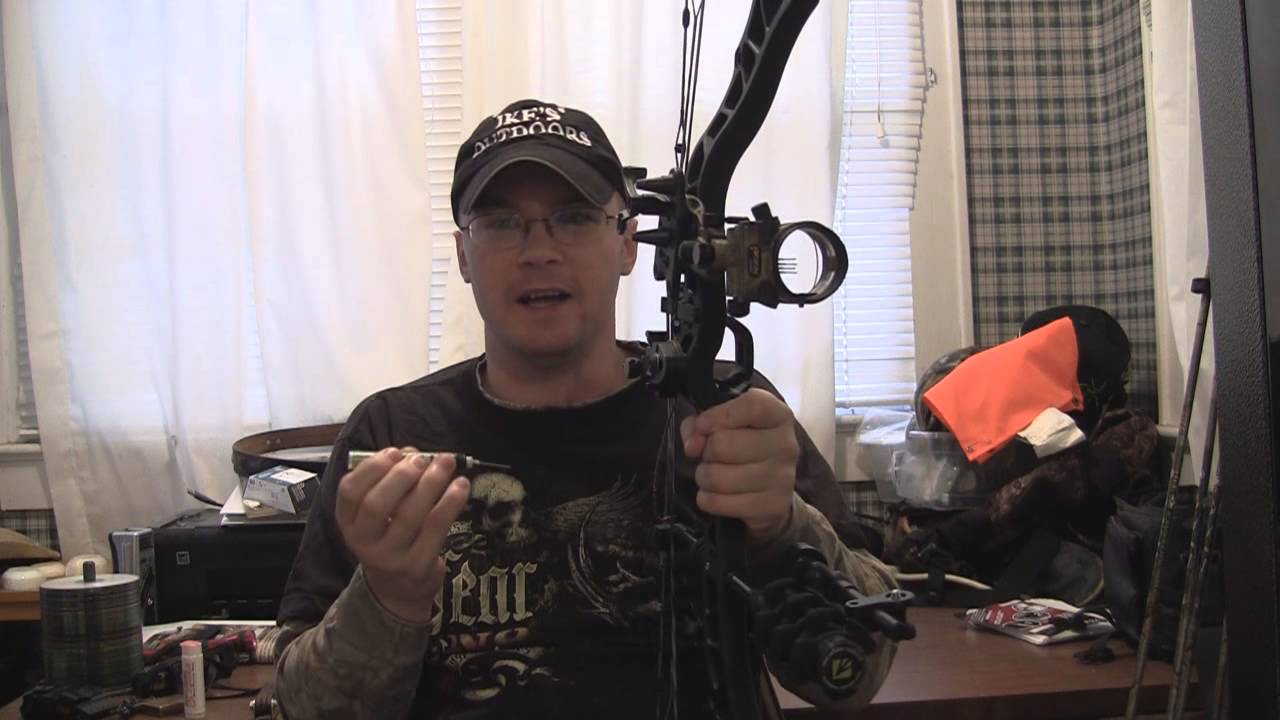 IKE's Outdoors is a groundbreaking blog for archers. This blog provides videos on a variety of subjects related to hunting, like bow tuning, deer processing, etc.
The most popular blogs are how-to videos and product reviews. Moreover, the video series is the best source of guidance and information for archers. Continue reading this Best Outdoor Blogs list.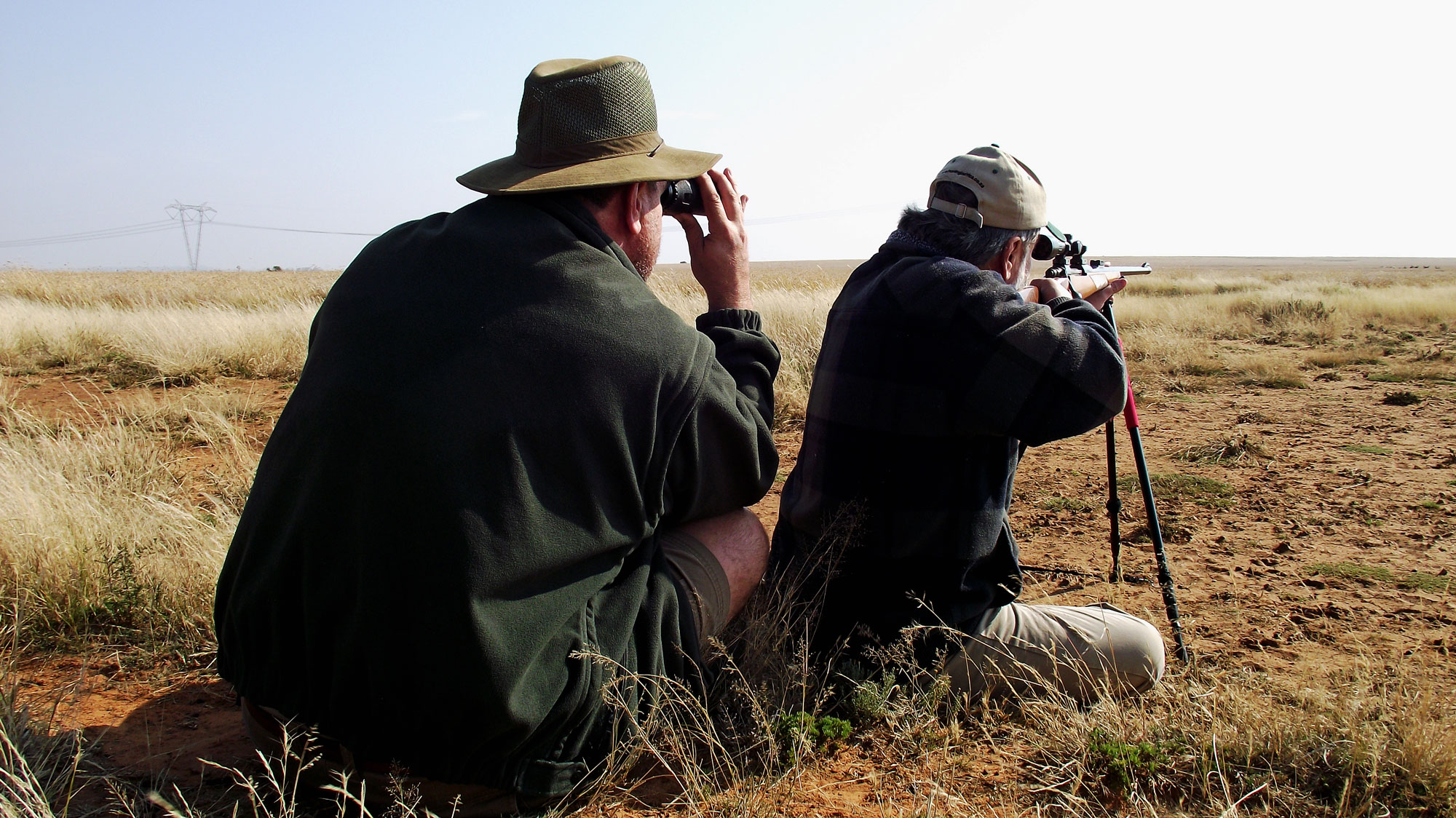 Mkulu African Hunting Safaris offer African big game hunting packages in both Zimbabwe and South Africa. These packages are for honeymoon couples, groups, individual, and families who love hunting in Africa.
The company offers budget-friendly hunting packages. The blog aims to make your journey and accommodation comfortable and affordable. Continue reading this Best Outdoor Blogs list.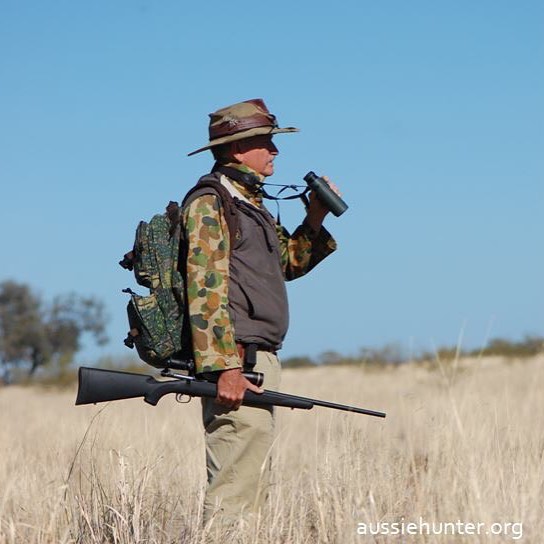 Aussie Hunter has a diverse approach to life. It provides a wide variety of information on hunting, shooting, fishing and much more Don, The author of this blog, has been a hunter for more than 50 years.
He writes stories that provide useful information to new hunters about ethics, approach, and technique, while at the same time keeping it interesting for experienced hunters.
His blog also covers the technical aspects of shooting with obvious and instructional graphics on ballistics and trajectories. Wildlife photography, recipes, fishing, and gardening, get a mention now and then as well.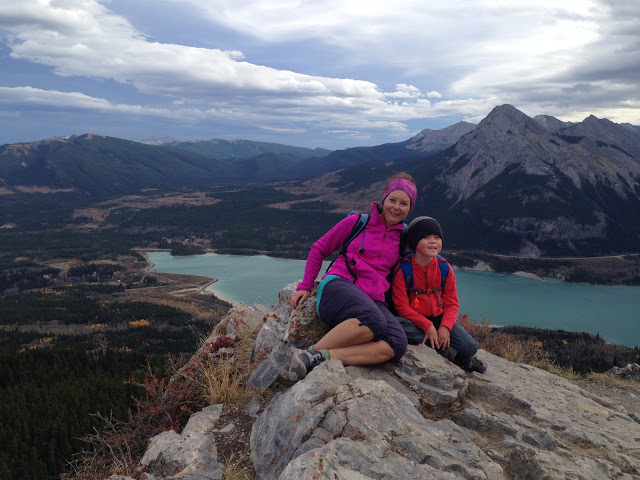 This blog provides useful tips, advice, and other information on excellent family hiking trails, toddler hikes, chariot hikes, easy backpacking trails and cool car camping locations.
The camping super guide provides camping tips and tricks and targets families with young kids to enjoy and live the adventure to the fullest.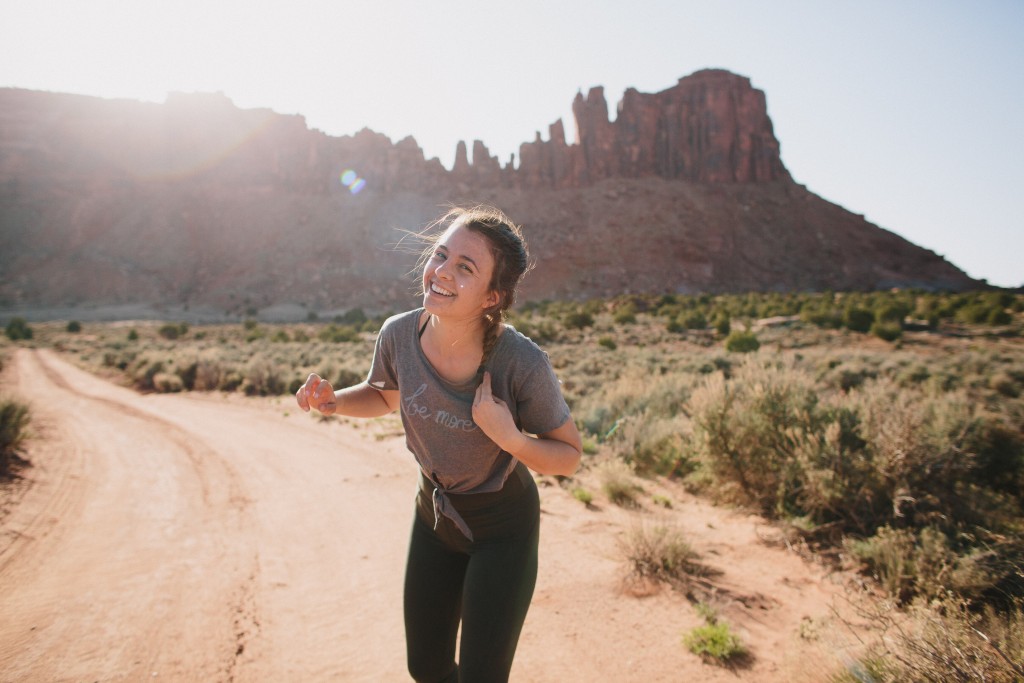 Erin Sullivan is adventurous and inspirational. Her blog shares real stories and provides tips and advice from her travel expeditions in the outdoors.
Again, her objective is to empower you to make purposeful choices in your life. Also, her agenda is that every one of us can have an adventurous life. The articles about traveling and outdoor living are genuinely motivating.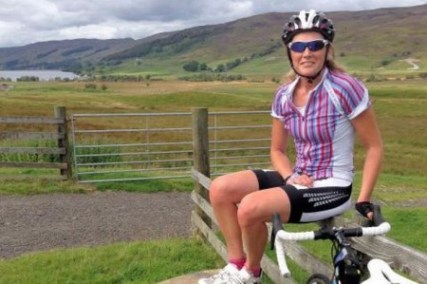 Fiona Russell is a mother, journalist, web copywriter and a professional blogger. Her blog showcases adventures in Scotland's great outdoors.
The blog is about running, cycling, traveling, kit reviews and much more. Fiona's blog is an excellent source of inspiration for outdoor adventure lovers.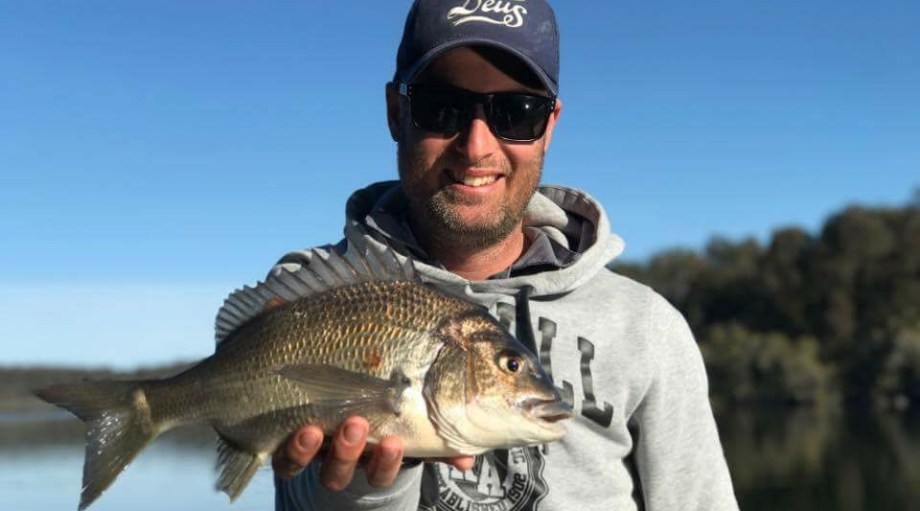 Flick and fly journal is created to share fishing experiences. The articles and techniques shared will help out avid fisherman. The photographs are breathtaking, and recipes are challenging.
Moto of the blog is to promote understanding of environmental, political, and social issues related to fishing. Chasing anything with fins is the prime agenda.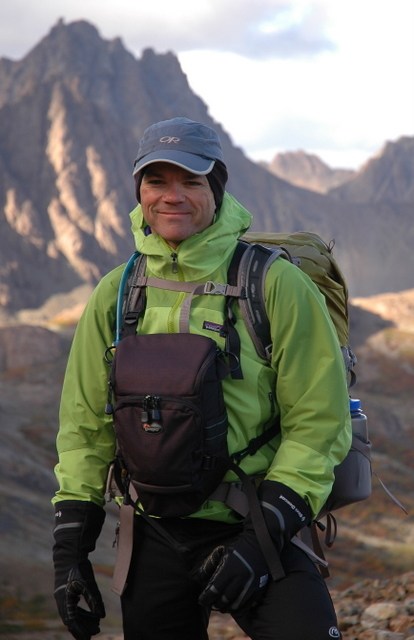 Michael Lanza is an author, hiker, skier, runner, and cyclist. First, he has traveled to all the great US parks. Moreover, he plans and writes about trips and adventures.
Second, he started The Big Outside blog with a mission to offer stories, photos, and expert trip-planning advice on America's and the world's top outdoor adventures.
Most importantly, Michael has made all the trips himself. So all these stories are based on his first-hand knowledge of the trips.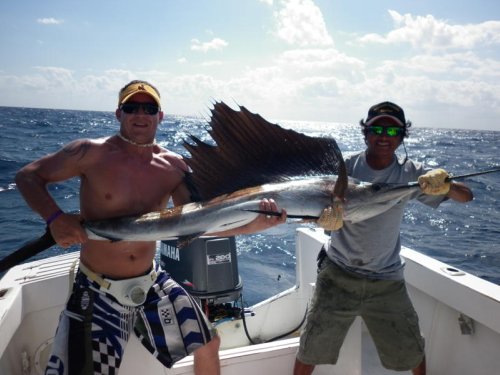 Capt. Ricks is the largest Charter Fishing Company in Yucatan. It locates in Mexico's Riviera Maya. They are providing fishing spots and other facilities to adventurers.
The photo gallery of fishing adventures is magnificent. Mexico is the most beautiful country for both wedding and sports fishing. The blog provides wedding planning and honeymoon information.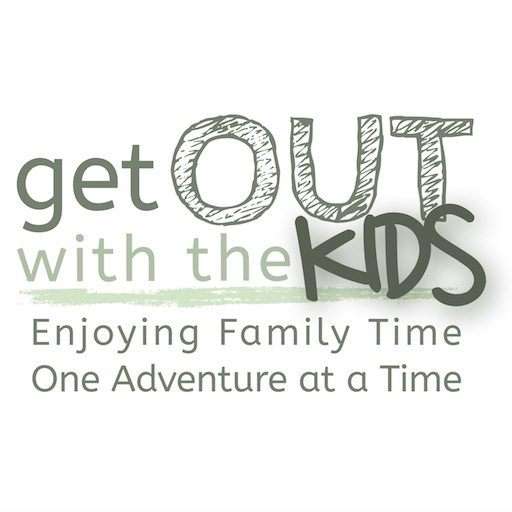 Started in 2011, Get Out With The Kids is all about outdoor family adventures. GOWTK is there operating thanks to busy parents, juggling kids, jobs, schools, and all the regular stuff that goes with family life.
The primary mission of this blog is to help families enjoy the outdoors and spend quality time together. This blog supports the parents to enjoy challenging adventures with kids.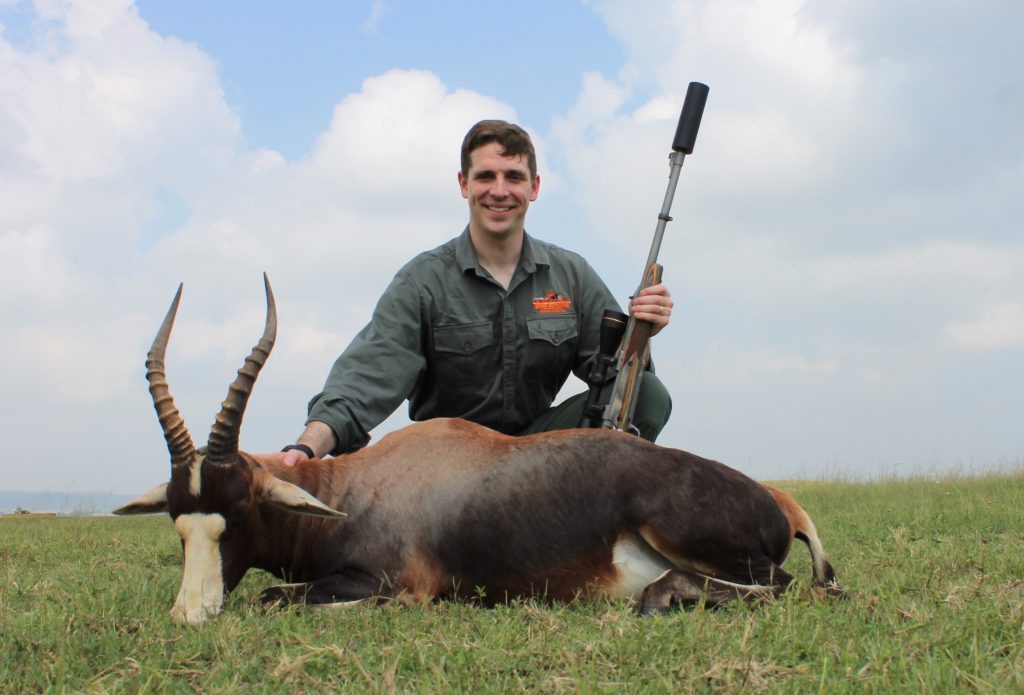 Military Hunting and Fishing (MHAF) is a website devoted to Active duty Military and Veteran members that aspire adventures outdoors.
The site provides a complete state regulation database along with hunting and fishing news. The recipes will help you make your delicious dinner. The product reviews will help you choose the best gear for your expeditions.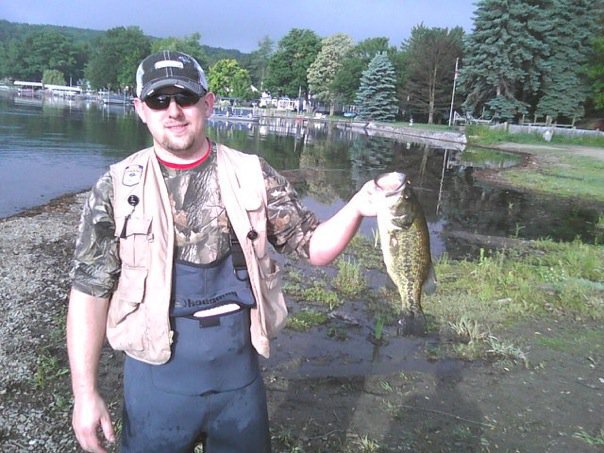 Jake's Outdoor Adventures provides first-hand experiences of the blogger about fishing and hunting adventures, along with some fun in the outdoors.
Jake says that his site is an avenue for expressing thoughts, and actions in the outdoors. This blog will help you improve your skills and knowledge. The experiences shared will open new opportunities for you.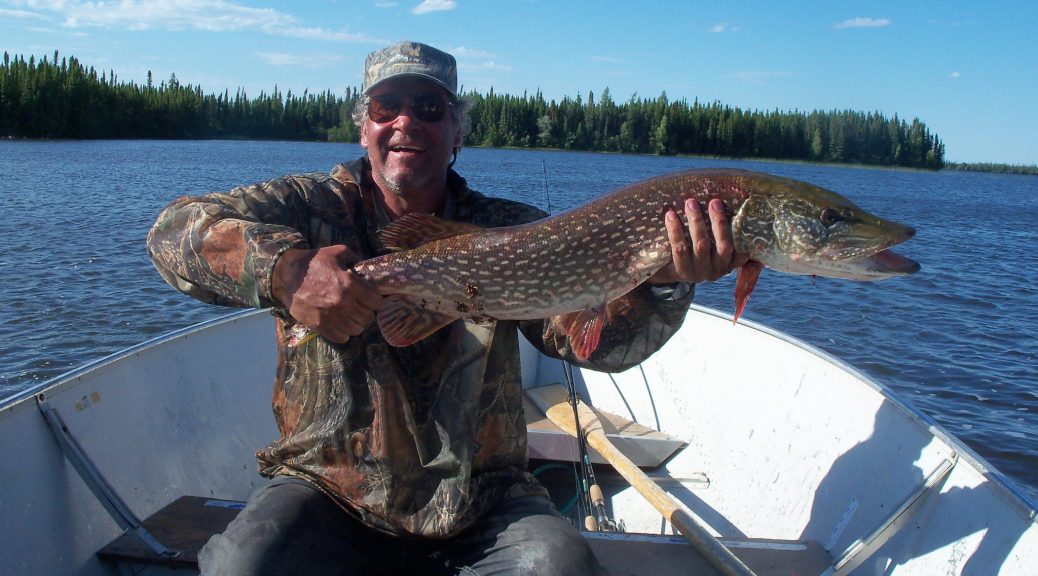 Through A Hunter's Eye is named one of the top 23 blogs of hunting. The blog provides useful information about ethical hunting and fishing. The books suggested are the supreme source of guidance.
The outdoor experiences shared are stupendous. The experiences shared are purely through a hunter's eye. Continue reading this Best Outdoor Blogs list.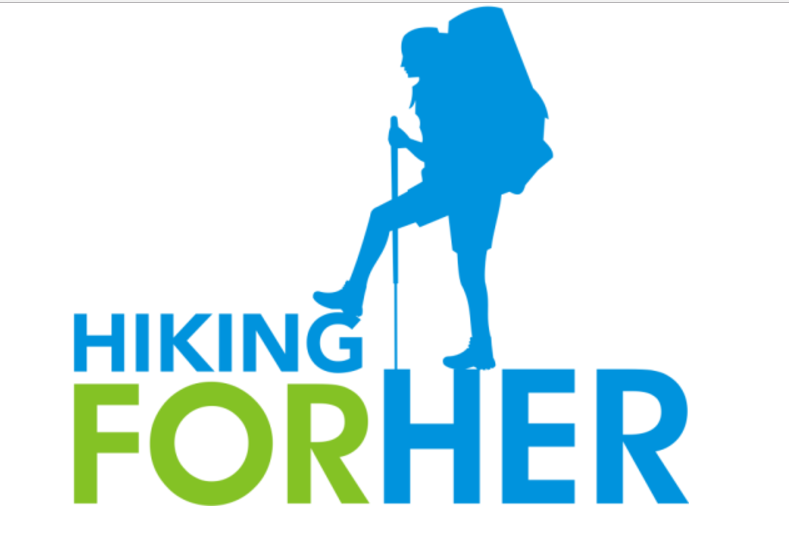 Started in 2008, Hiking For Her provides more than 40 years of trail wisdom from a woman who loves her hiking trail time! The blog offers free resources, best hiking tips, gear reviews, and e-courses to learn how to enhance your trail time at your fingertips.
The tips shared will help you explore wild areas and conquer the trails. Continue reading this Best Outdoor Blogs list.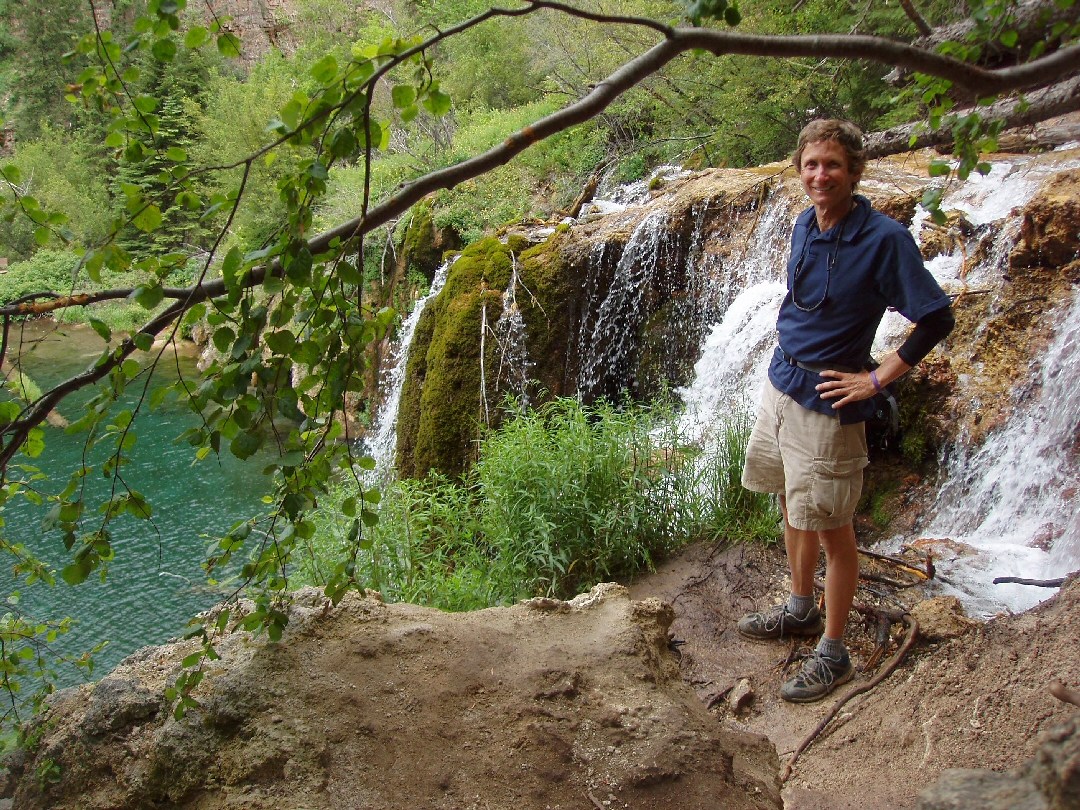 Meanderthals is your go-to resource for hiking and conservation in the Southern Appalachians. This region that includes the Blue Ridge and the Great Smoky Mountains is a recreationist world-class haven for hiking, mountain biking, fishing, camping and rock climbing.
If you use Meanderthals as your guide, you can still find that solitude in the mountains that seems so elusive. There's a lot to do, and plenty of space to do it. Continue reading this Best Outdoor Blogs list.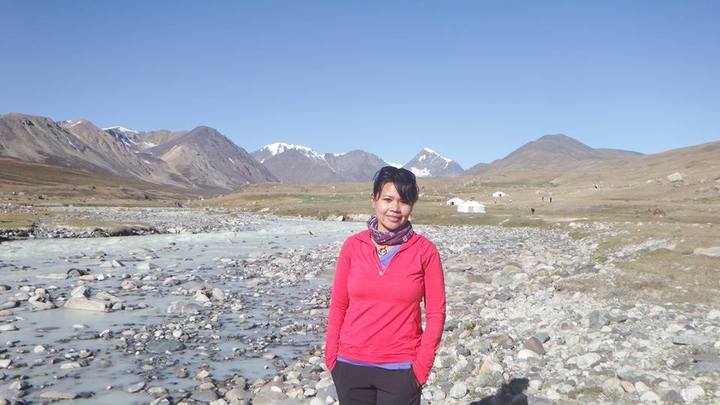 The blog focuses on solo travelers, and it wholly focus on global adventure tours. Brown Gal Trekker aims to encourage women for outdoors.
The blog promotes diversity, tourism, and off the beaten paths worldwide. This blog inspires the woman to travel and empower in outdoor adventures.


Camping With Style is the blog for campers and adventurers who love the outdoors. The primary goal of the blog is to motivate you to spend an active life.
The blog presents information about Camping field tests, campsite & travel reviews, exciting tips and essential outdoor gear. The blog emphasis on spending ideal quality time outdoors.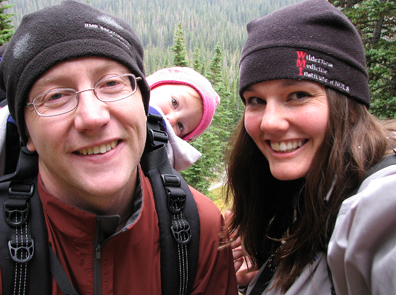 Day Hikes Near Denver is the go-to hiking website for the Denver Metro area and have over 140 hikes. This outdoor blog helps you and your family find Colorado hikes and get out on the trail.
The unique feature of the blog is that it has categorized hikes as per difficulty level. Distance and drive time taken from Denver will further help you out in planning hikes.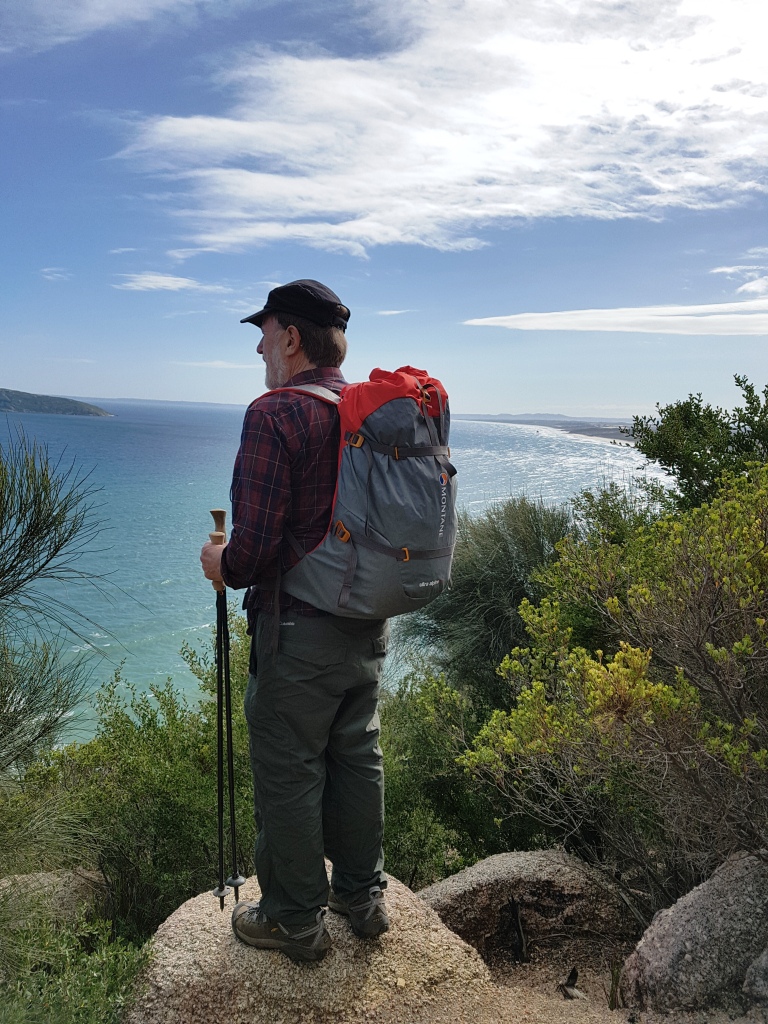 Steve Jones is the guy behind the ultralight hiker. The Ultralight Hiker is all about lightweight hiking and backpacking. Bushwalking and hunting tracks and trails are extraordinary.
The adventures are commendable and review worth following. The blog also shares advice on equipment, clothing, and cooking. Continue reading this Best Outdoor Blogs list.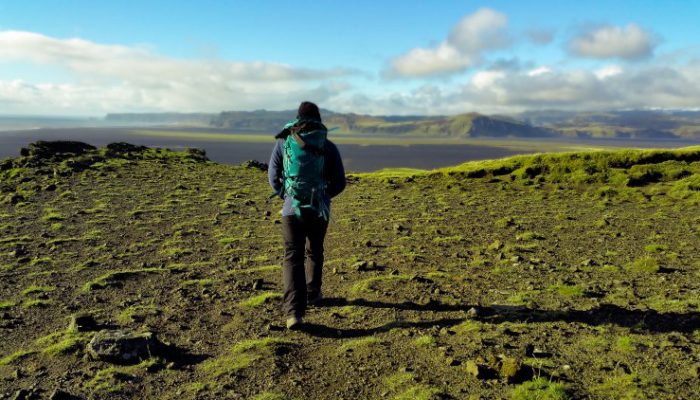 Sun Kissed Hiker shares a comprehensive write-up on one new adventure-worthy hiking destination each week. Eight US and three internal adventures places are in this blog.
The blog also shares tips on how to make your next hike safe and successful. The breathtaking hikes and adventures shared will leave the reader awe-stricken.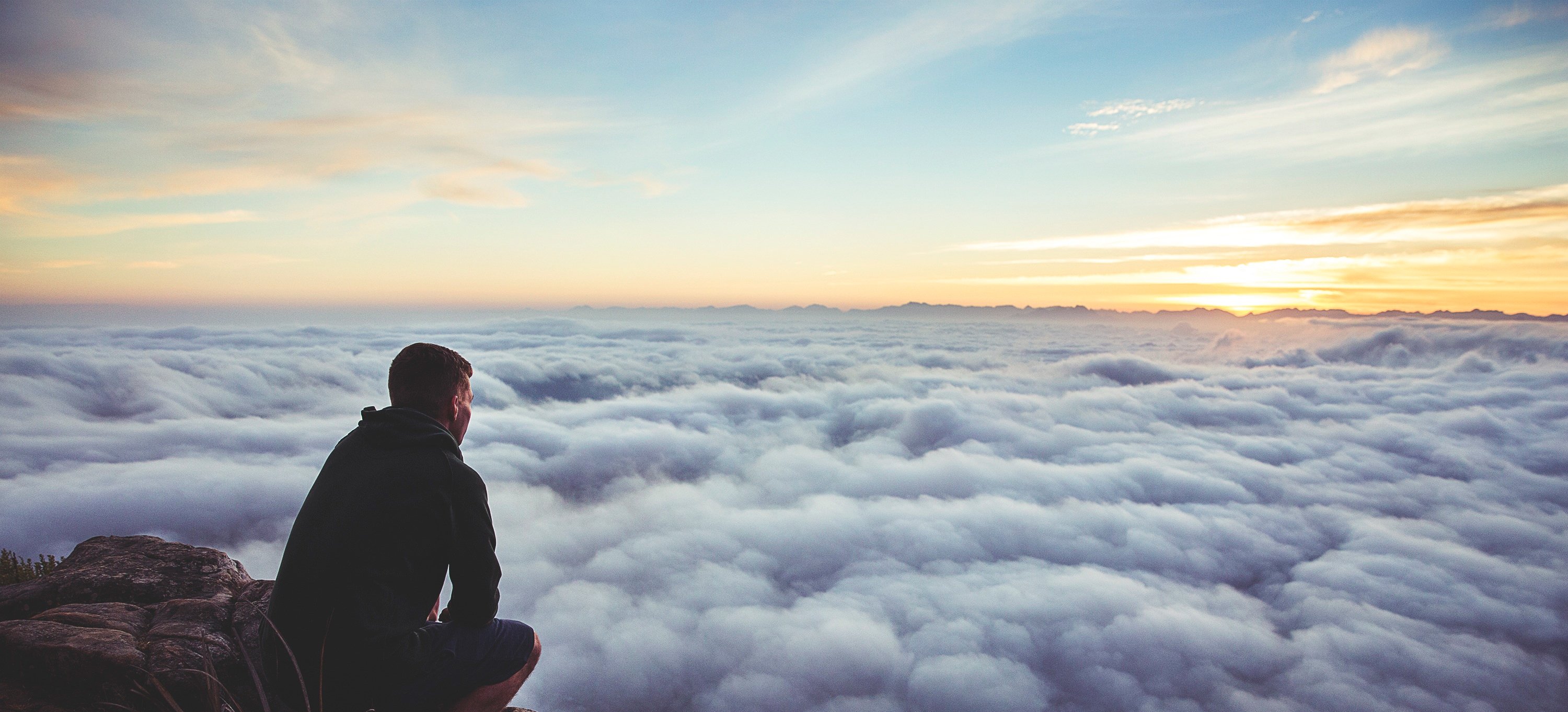 An outdoor blog with hiking, backpacking, and outdoor adventures. The blog emphasis on experiencing beautiful nature with a thumping heart.
The products manufactured are top quality to make your adventure comfy and memorable. From this site, you can also get wool hiking socks, woman and men apparels, accessories and much more for your adventure.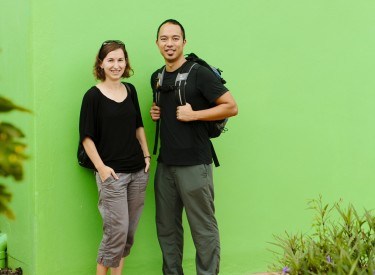 The blog's primary mission is to help you become an intentional traveler. Make travel easy and affordable. Trip ideas, on this blog, will make you think outside the box.
The blog shares real world examples of transformation travel becoming a part of lives. It also connects you to partner organizations who can convert your dream travels into reality.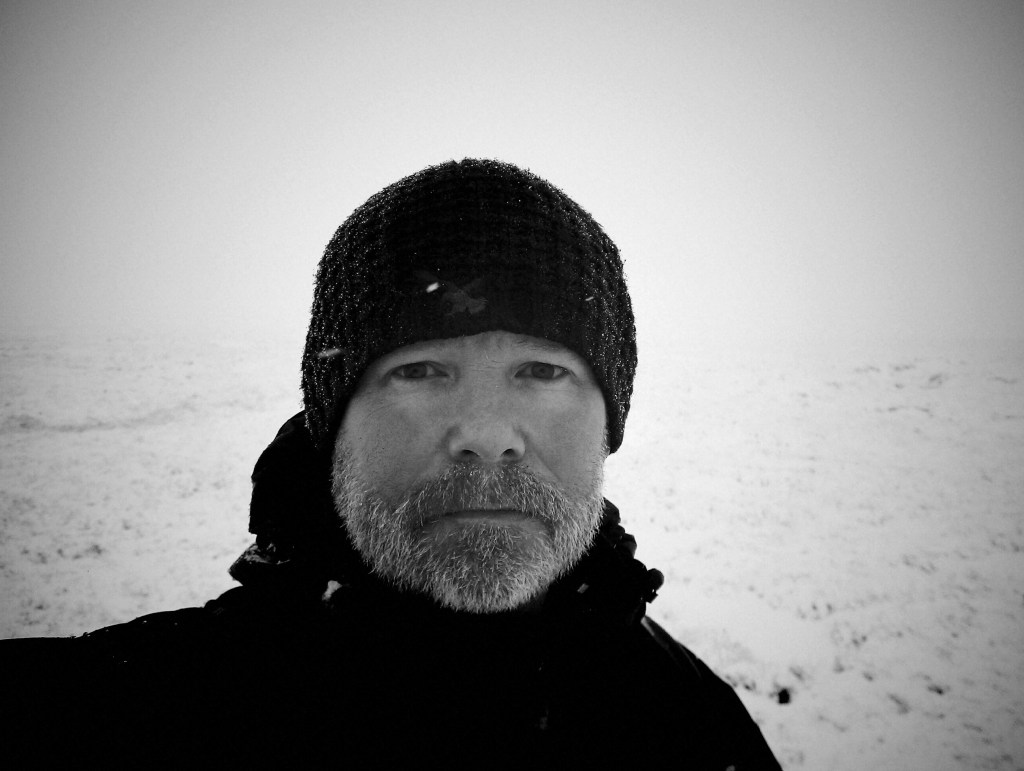 Mark is in love with hiking and dogs since very young age. His blog presents an impressive description of his hiking adventures on the West Yorkshire hills and further afield.
The kit reviews are helping for hiking enthusiasts. The challenging adventures shared are morale boosting. Continue taking notes on this Best Outdoor Blogs list.


It is the only national organization that maintains and promotes foot trails, natural areas that surround them, and the overall hiking experience.
The blog provides information regarding current issues affecting trails and hiking at the national level.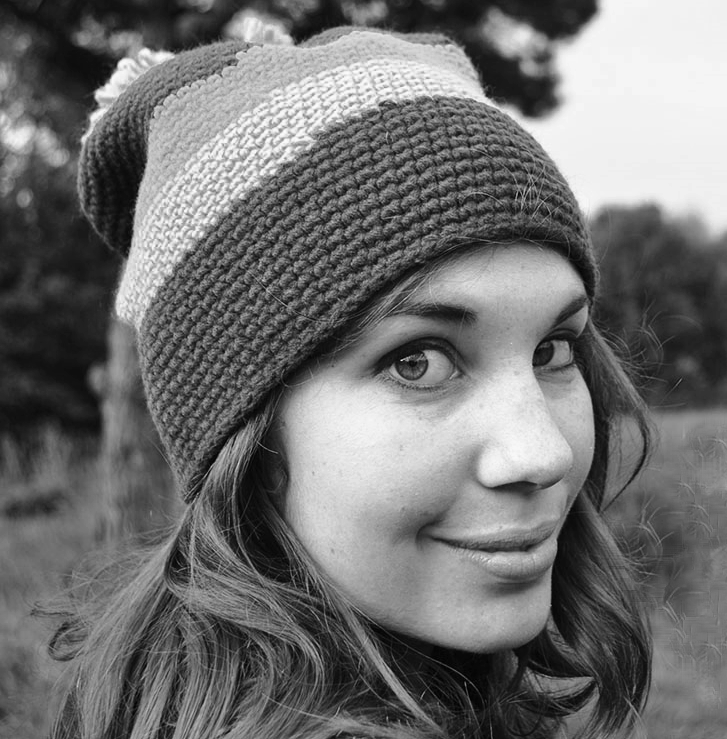 Sian is behind the Girl Outdoor blog. She is obsessed with surfing, skiing, climbing, and cycling. The Girl Outdoors is an award-winning blog perfect for anyone looking for a little adventure.
It features outdoor tips and places to stay. The kit reviews and travel guides are very informative and helping. The video archive is enjoyable and instructional.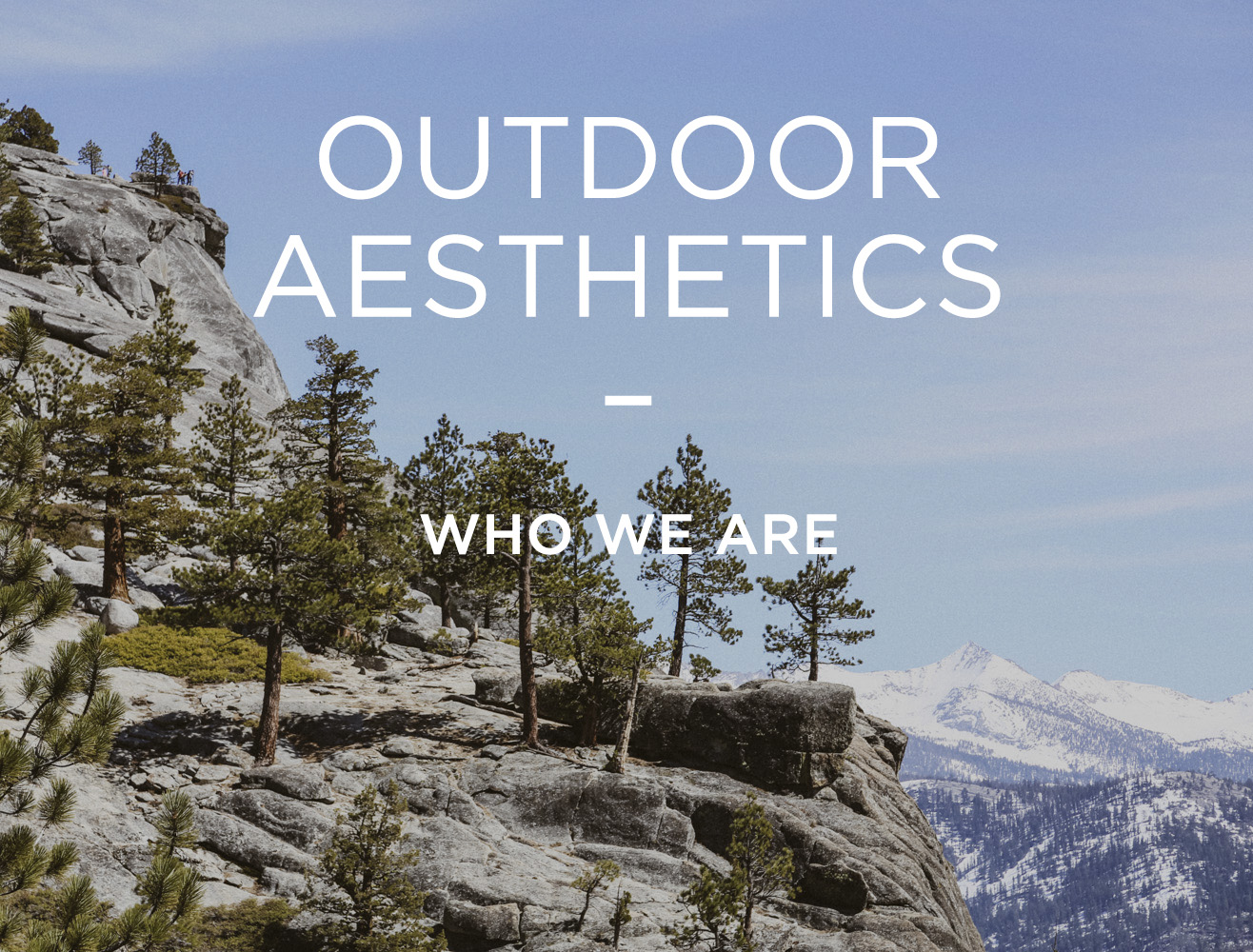 The Outdoor Aesthetics aims to introduce great products for outdoor adventurers and for people who love spending time in nature.
The blog provides innovative and traditional gear, with a certain level of aesthetics, that is explored through reviews and field-testing.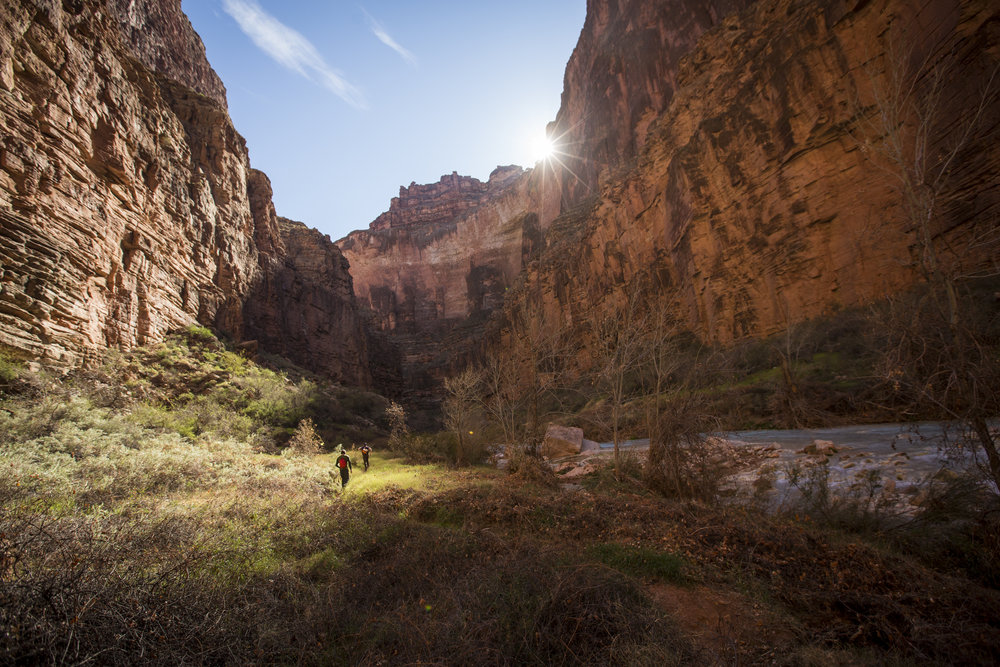 This blog from the Best Outdoor Blogs list founded in 2006. Outdoor Alliance main goal is to protect outdoor adventures and to conserve America's public lands by taking views of mountain bikers, hikers, climbers, skiers and other enthusiast adventurers.
They provide valuable information regarding public lands and opportunities to participate in protecting outdoor experiences.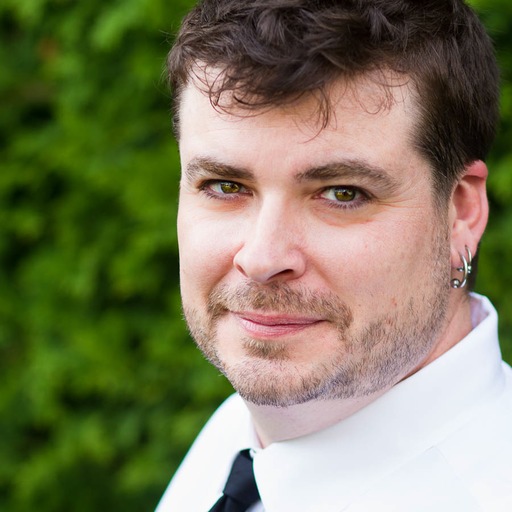 Camp hacker is a blog and set of podcasts focused on providing opportunities for the mavericks of the summer camp to level up their professional development.
It helps the camp community in making summer camp a priority for every family. You have the option to purchase tools and services from here also. Share this Best Outdoor Blogs list in social media.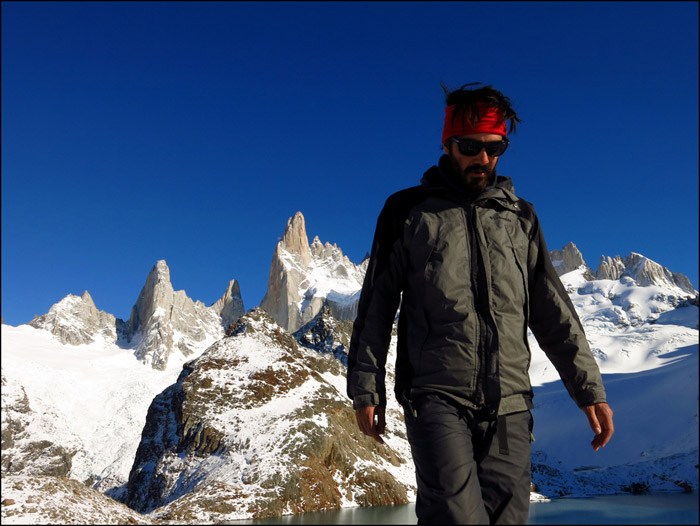 Miguel, the author of this blog, is an avid adventurer who loves to travel around the world.His main adventures include diving, and scuba diving and exploring new hikes in remote regions.
He is a great photographer and a hiking lover. The tips and gear reviews will help out adventure lovers. Share this Best Outdoor Blogs list in social media.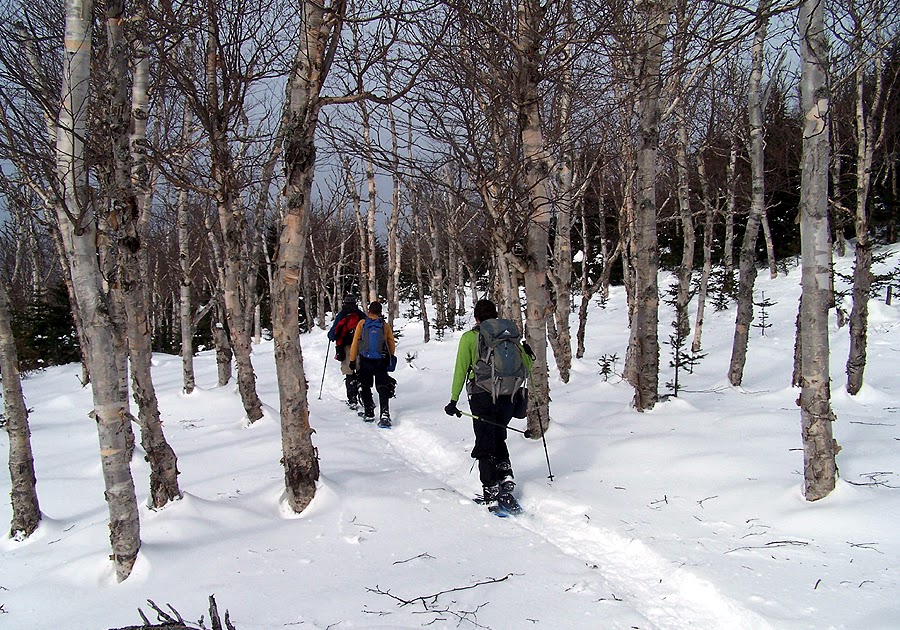 Chis Daily has been hiking since a very young age. This blog provides detailed trip reports and pictures on hiking and trail running in the White Mountains of New Hampshire and more.
The trip log will help you choose your decided destination. You will also find detailed illustrations of trail descriptions, mountain stats, elevation profiles.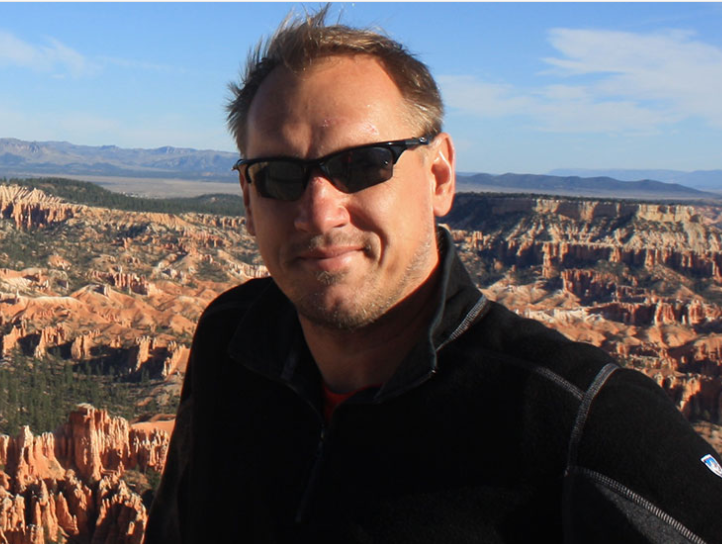 Cris Hazzard shares his great hiking adventures in this blog. Hiking Guy gives detailed directions for hikers that even the beginners can easily follow. Cris, the author of this site, provides real-life and in-depth reviews of the gear that he uses.
The blog also offers hiking tips for hikers of all levels. Share this Best Outdoor Blogs list in social media.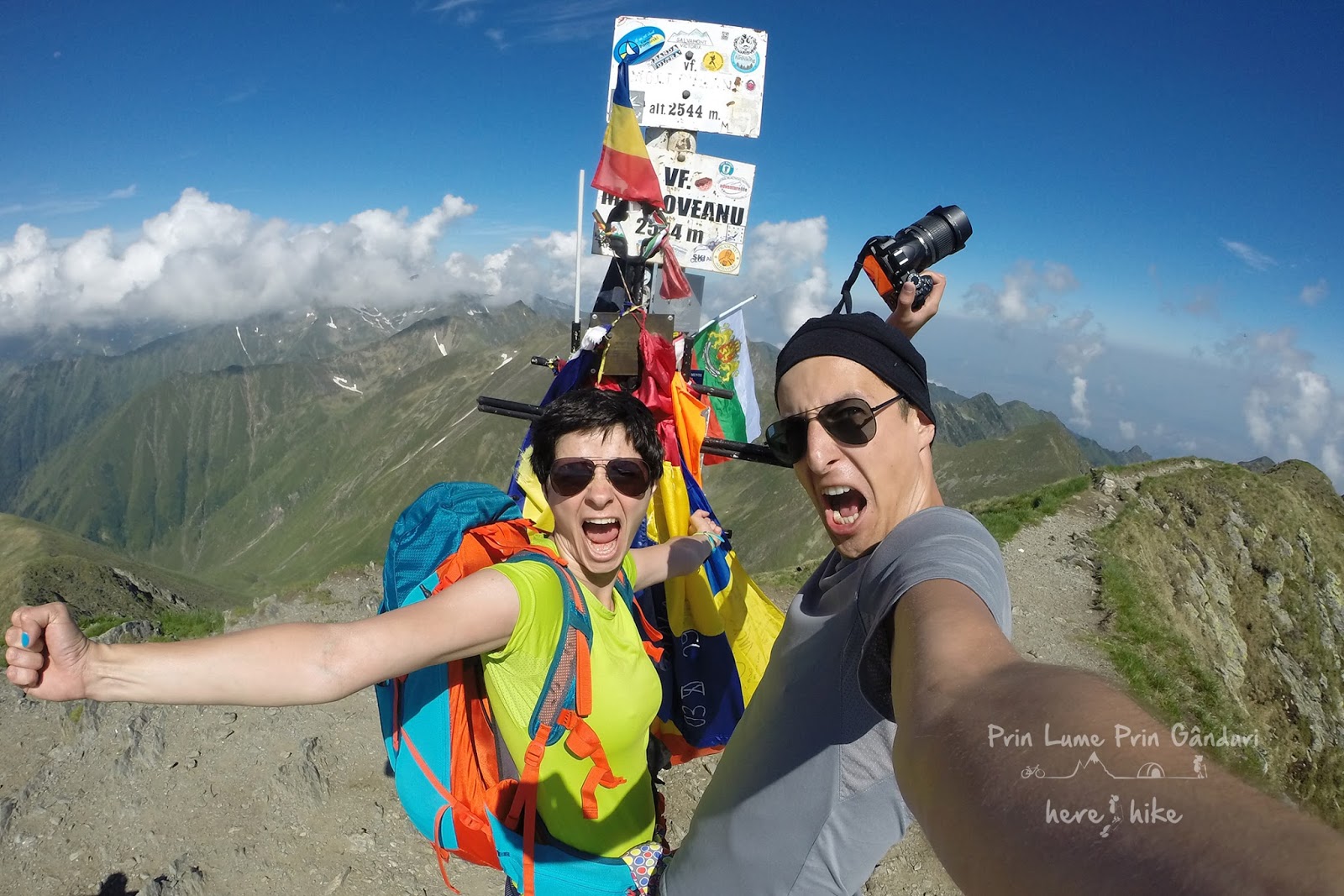 Here I Hike is a blog created by a beautiful couple from Romania. The blog's aim is to inspire people to start tasting life outside the comfort of their houses, a virtual place where you can find details and information about destinations and hiking mostly from Romania but also from Europe.


Parks Blogger is all about Ontario Parks. This blog provides information about camping, tips and tricks, and other outdoor adventures. It also includes articles about camping and gear reviews.
Campers and park lovers will find it very useful and in their best interest. The experiences shared will help out everybody who loves camping and parks.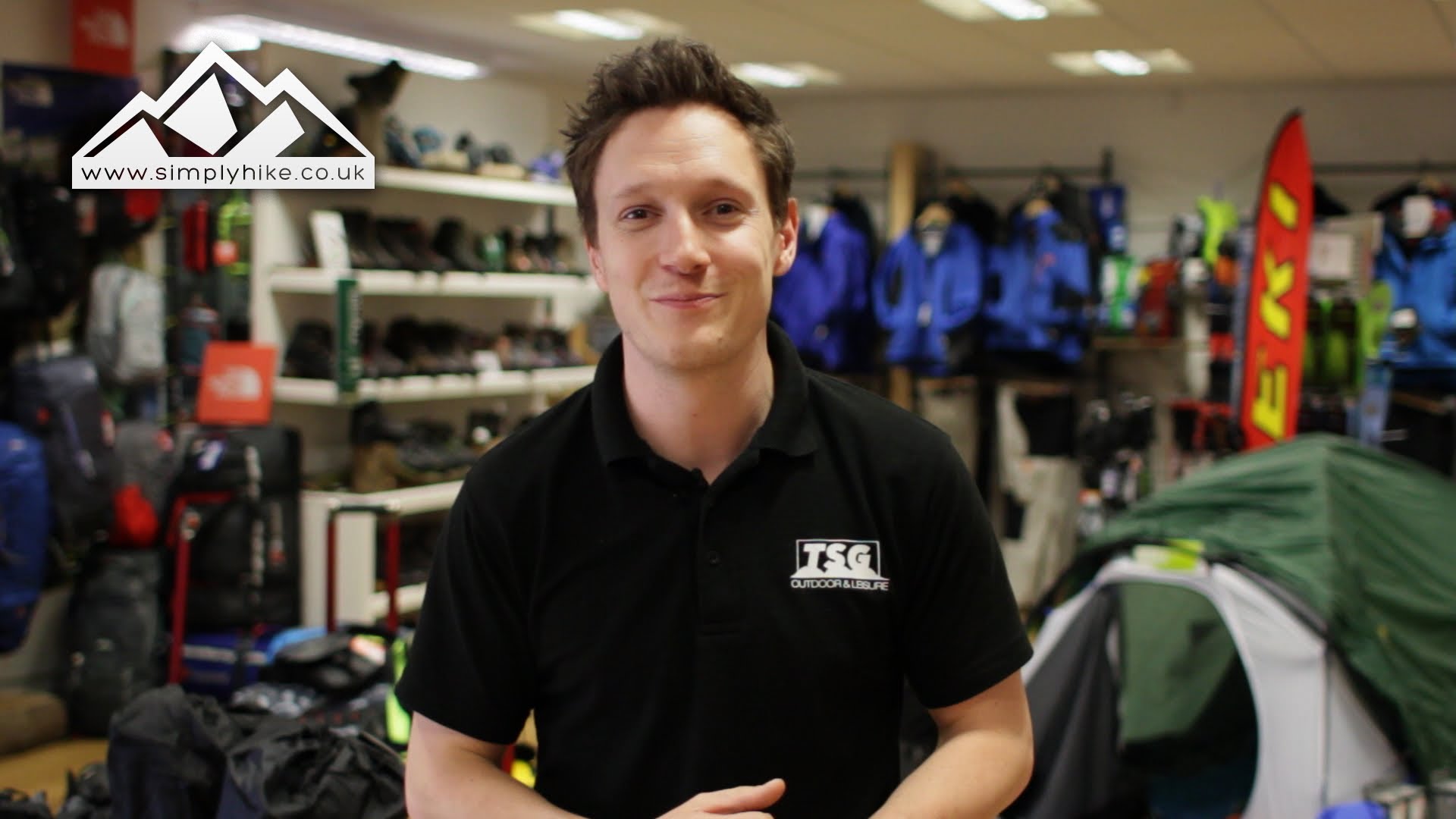 Simply Hike is a blog for every adventure enthusiast, hiker, walkers and outdoor lover. The blog brings for its customers the very best outdoor brands, all at one place.
Browse the massive collection and get the best for yourself. Share this Best Outdoor Blogs list in social media.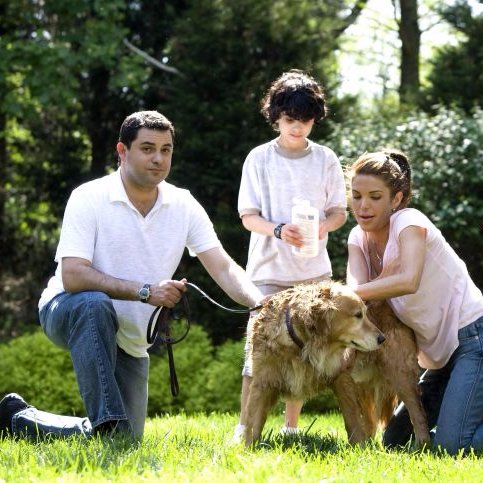 Thrifty Outdoors Man focuses mainly on Camping, Backpacking, Hiking, and Survival. Tom Brown, the author of this blog, has been providing the outdoor adventurers with money saving tools, camping tips and helpful outdoors related resources.
The adventures and survival tactics provided are crucial for outdoor adventure lovers. Share this Best Outdoor Blogs list in social media.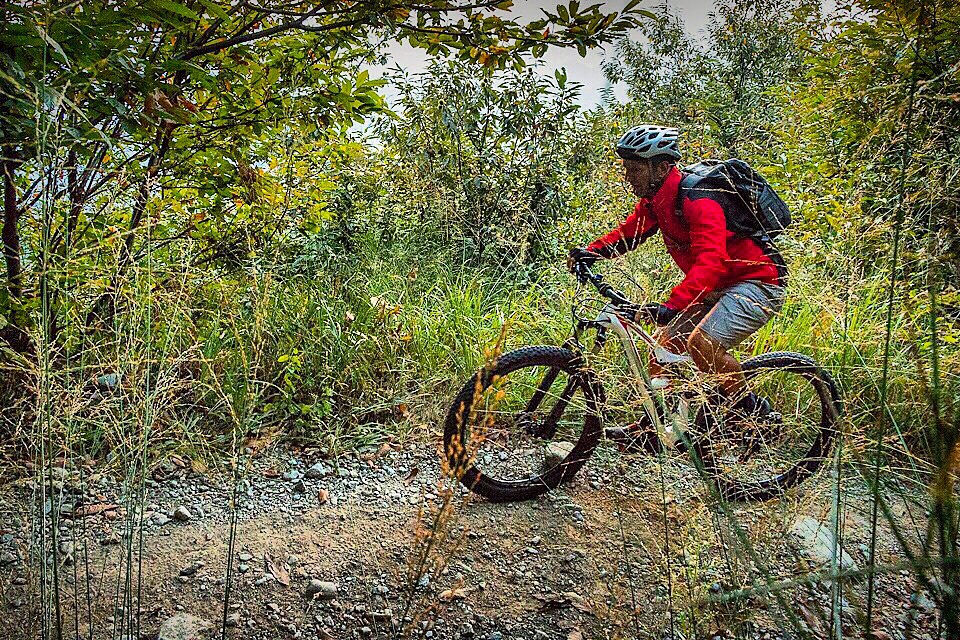 Fabulous Outdoors is a travel photography blog that shares the passion for outdoor adventures. Its primary purpose is to influence people to get outside more, be more active and enjoy a healthier lifestyle.
The blog presents outdoor activities, travel, photography, and information on health and nutrition. Share this Best Outdoor Blogs list in social media.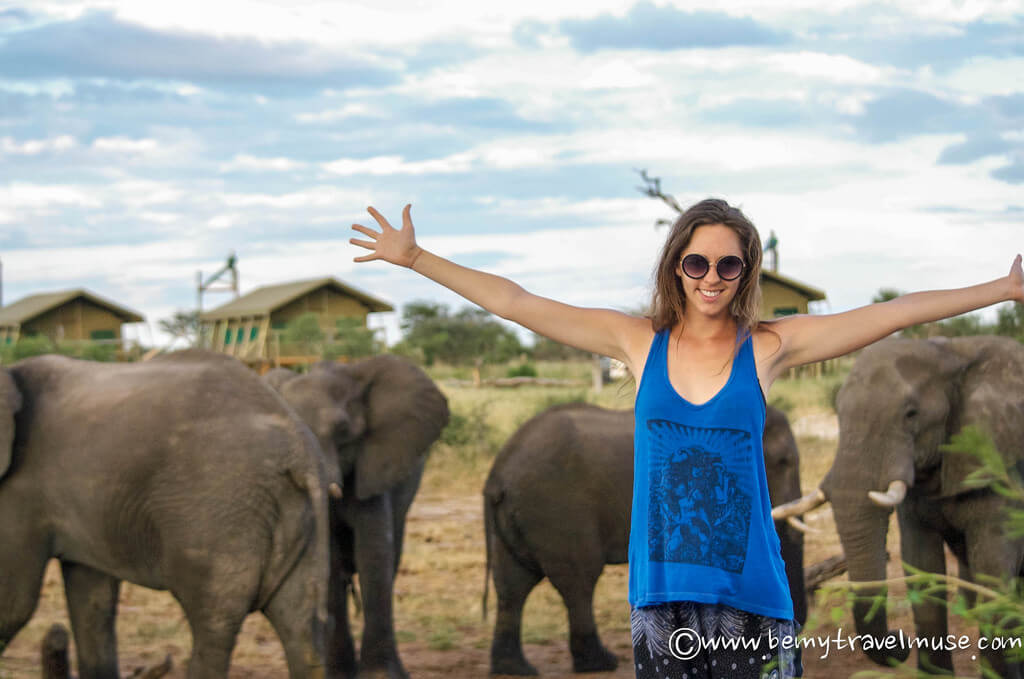 Be my travel muse provides a complete package of information. From inspiring posts to country guides, packing lists, and exercise tips, you can get all at one place.
The blog focuses on outdoor adventures like camping, hiking, scuba diving, hitchhiking, and also solo travels. This blog will tell you how to make your dream life possible.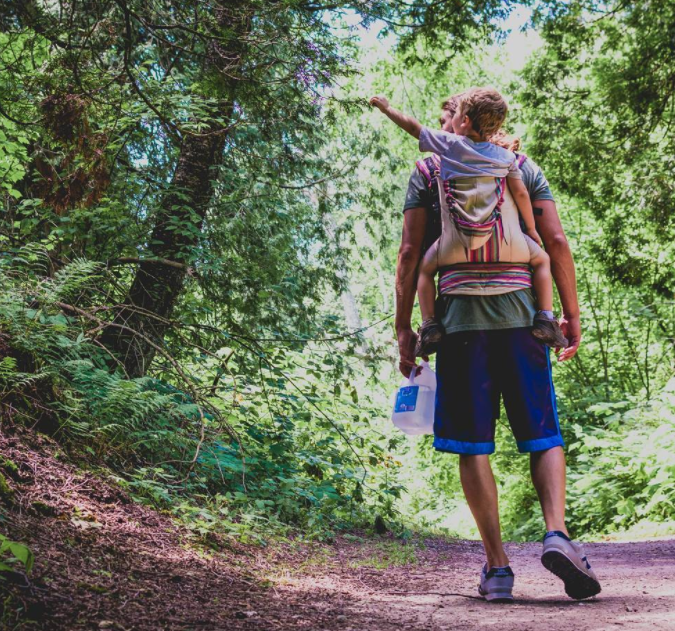 The Hike it Baby mission is to connect families with small children on the trail. They motivate parents to pursue their passions and to escort their children with them. They target families with children in the 0-5 age group.
This blog contains comprehensive articles about hiking, camping, and backpacking with small children. They provide analysis of children's gear and outdoor activities for your kids.
They're nurturing a generation to love the outdoors. Don't miss the fun and find a Hike it Baby branch near your place.! Share this Best Outdoor Blogs list in social media.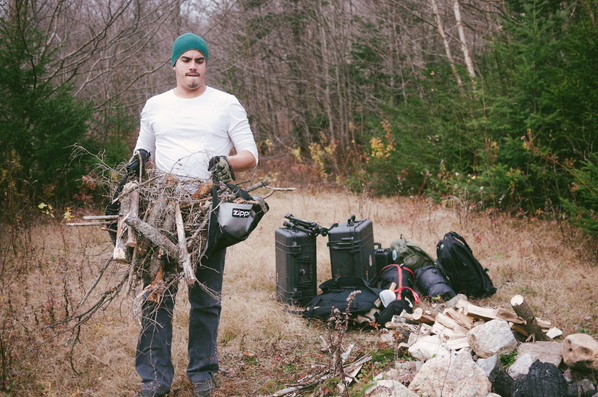 Have you ever thought of trading your dream job for a life you ever wanted? If you want to build your camper and heading out to an open road, you are at the right place.
Follow the blog and find inspirational videos on how to live and work completely on the road. You get the chance to live one life only, live it to the fullest.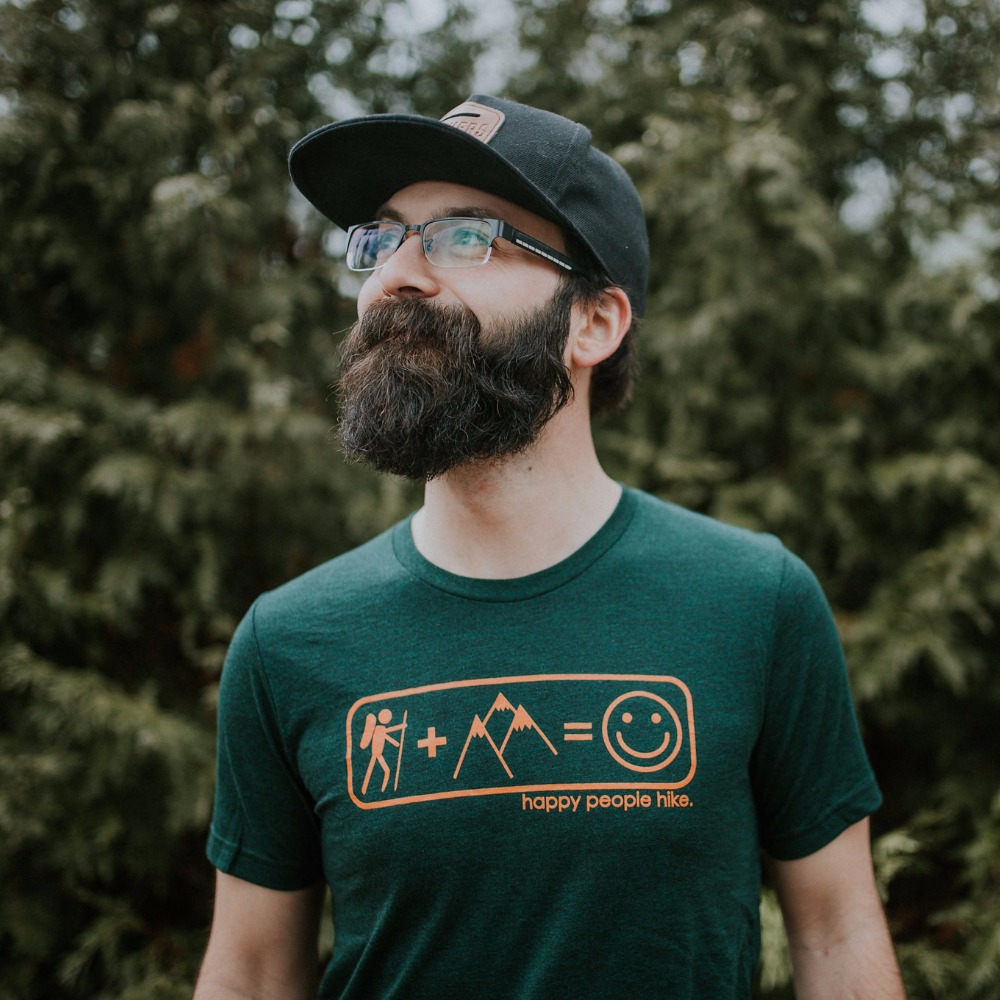 Happy People Hike shares happiness that comes through hiking. This blog started in 2013. They believe fresh air and strangers company has the power to bring about radical changes.
Their apparel line manifests their passion and disseminates happiness all around. Buy an apparel, and you get to contribute in planting a tree through National Forest Foundation.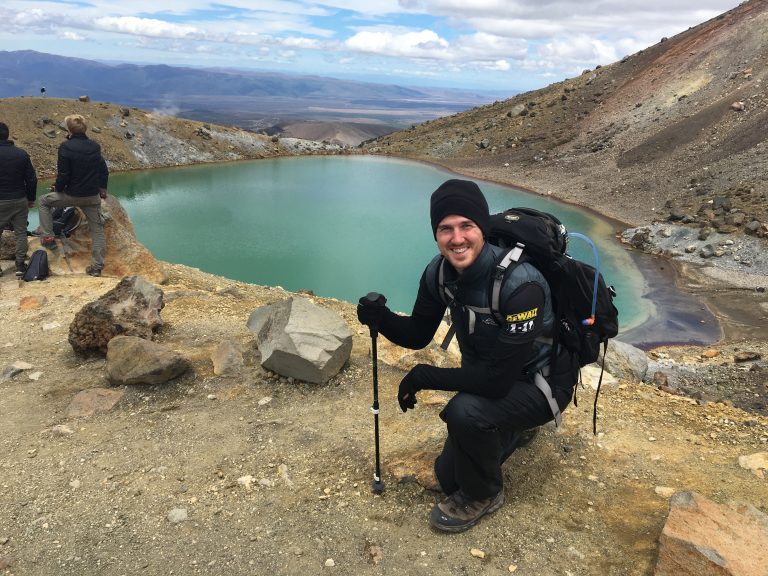 The hiking society aims at providing useful tips, tricks and other information on planning a great hiking or camping trip. Follow the blog and plan a great hiking or camping trip, cost effectively.
The gear reviews are beneficial. The food corner will help you keep your tummy happy and healthy on the road. Share this Best Outdoor Blogs list in your social media.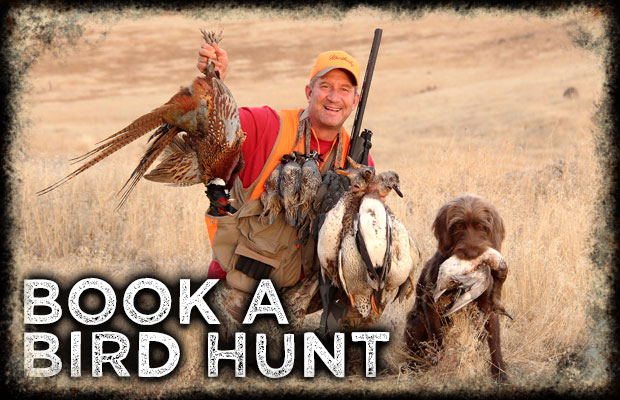 Scott Haugen, the author of this blog, is a passionate hunter who spends more than 200 days a year in the field, fishing, hunting, photographing and scouting wildlife.
His blog provides great tips and information on hunting and fishing. You can also buy hunting and fishing books, cookbooks and dvds.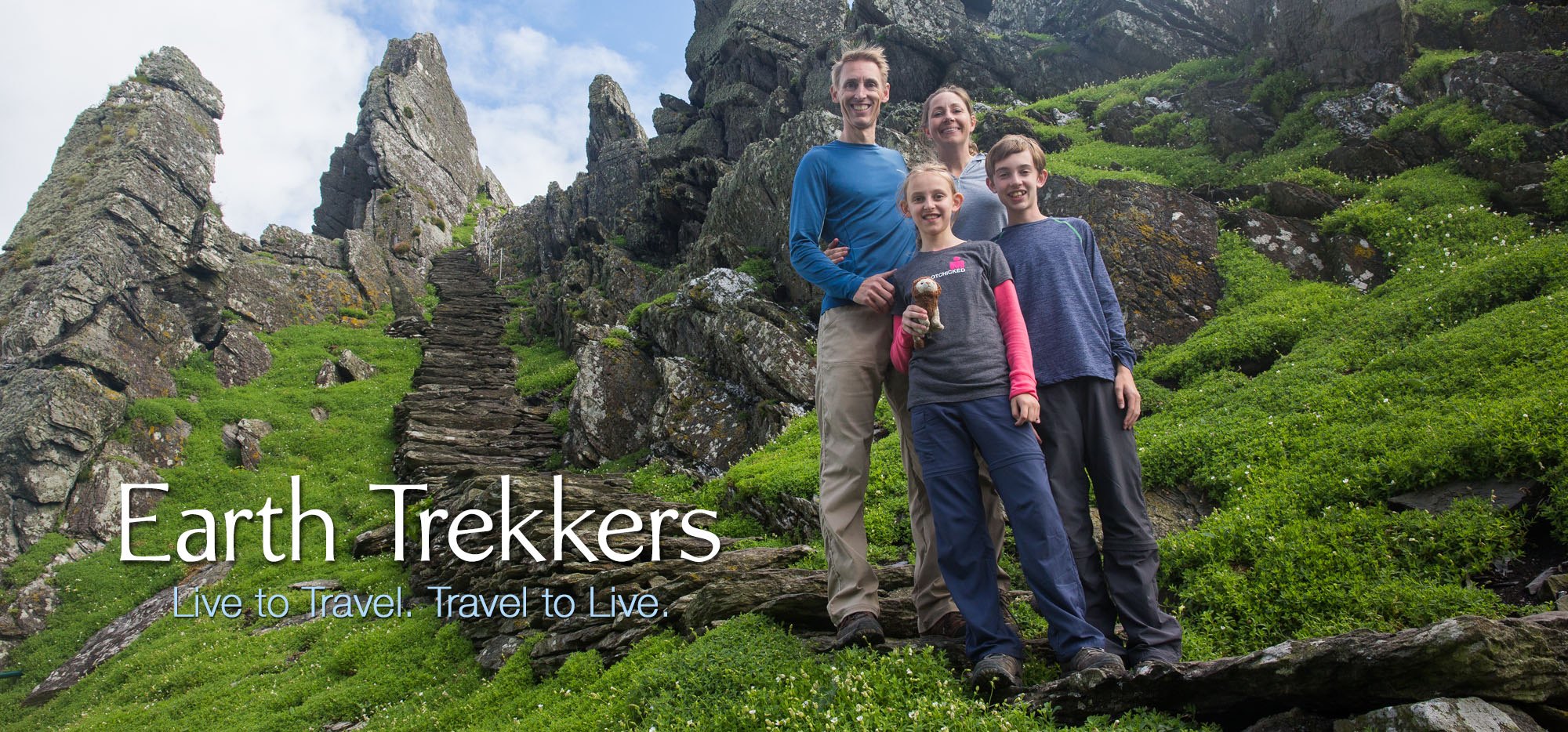 The Earth Trekkers are a family of four that share a passion for traveling and adventure. They continue to explore more and more of the world and write articles to help other travelers prepare for their adventures.
Their passion for travel and adventure, expert advice, and beautiful photography will inspire you to be an Earth Trekker also, whether it's a weekend getaway or a trip around the world. As their tagline says "Live to Travel. Travel to Live".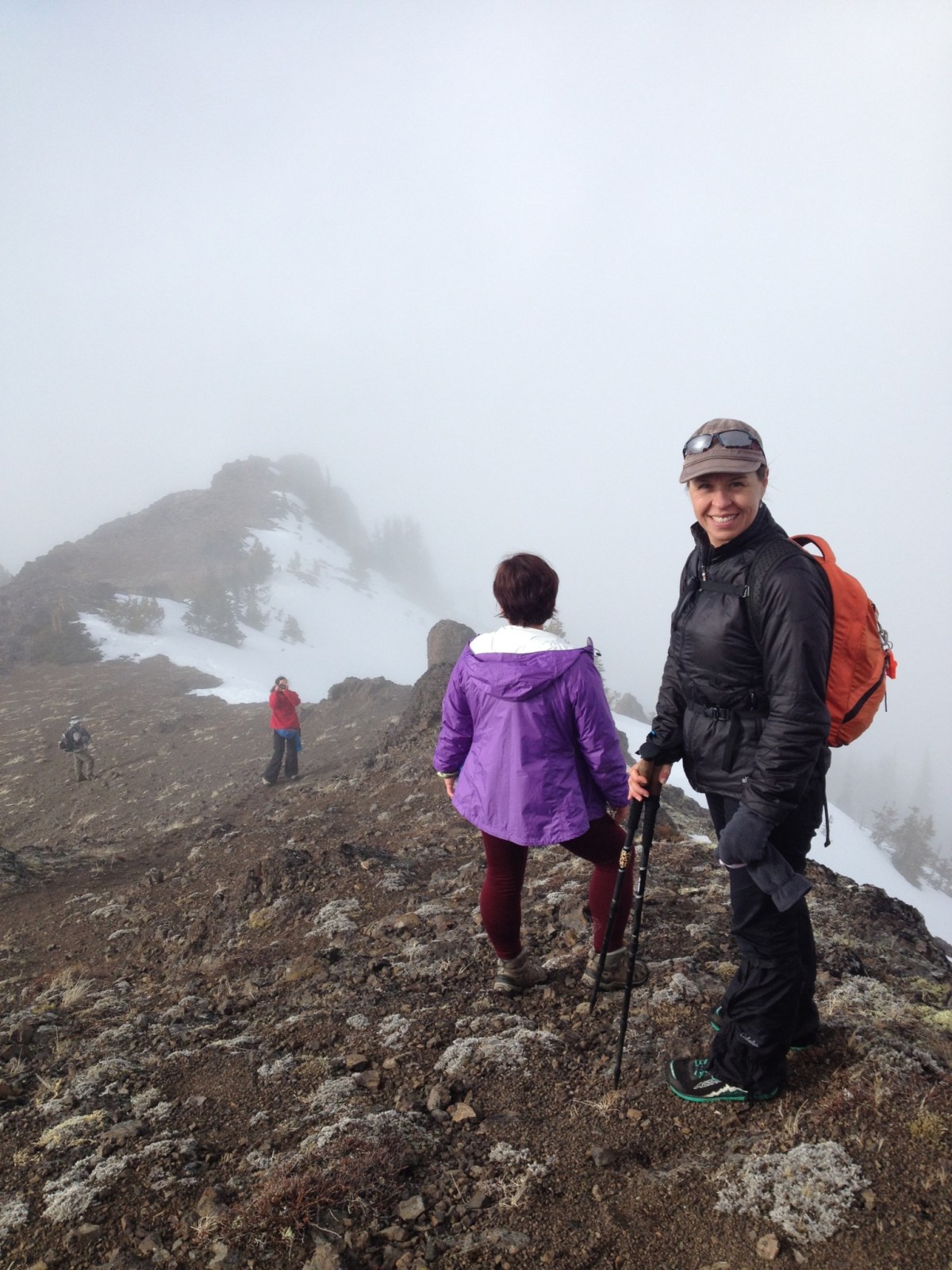 Shannon aka Snuffy is a mother, hiker, and backpacker. She also shares a passion for cooking since childhood.
She cooks for needy children in shelter homes. Snuffy spends weekends outdoors hiking and backpacking. She insists on making the most out of your life.
Quite an encouraging and motivating blog.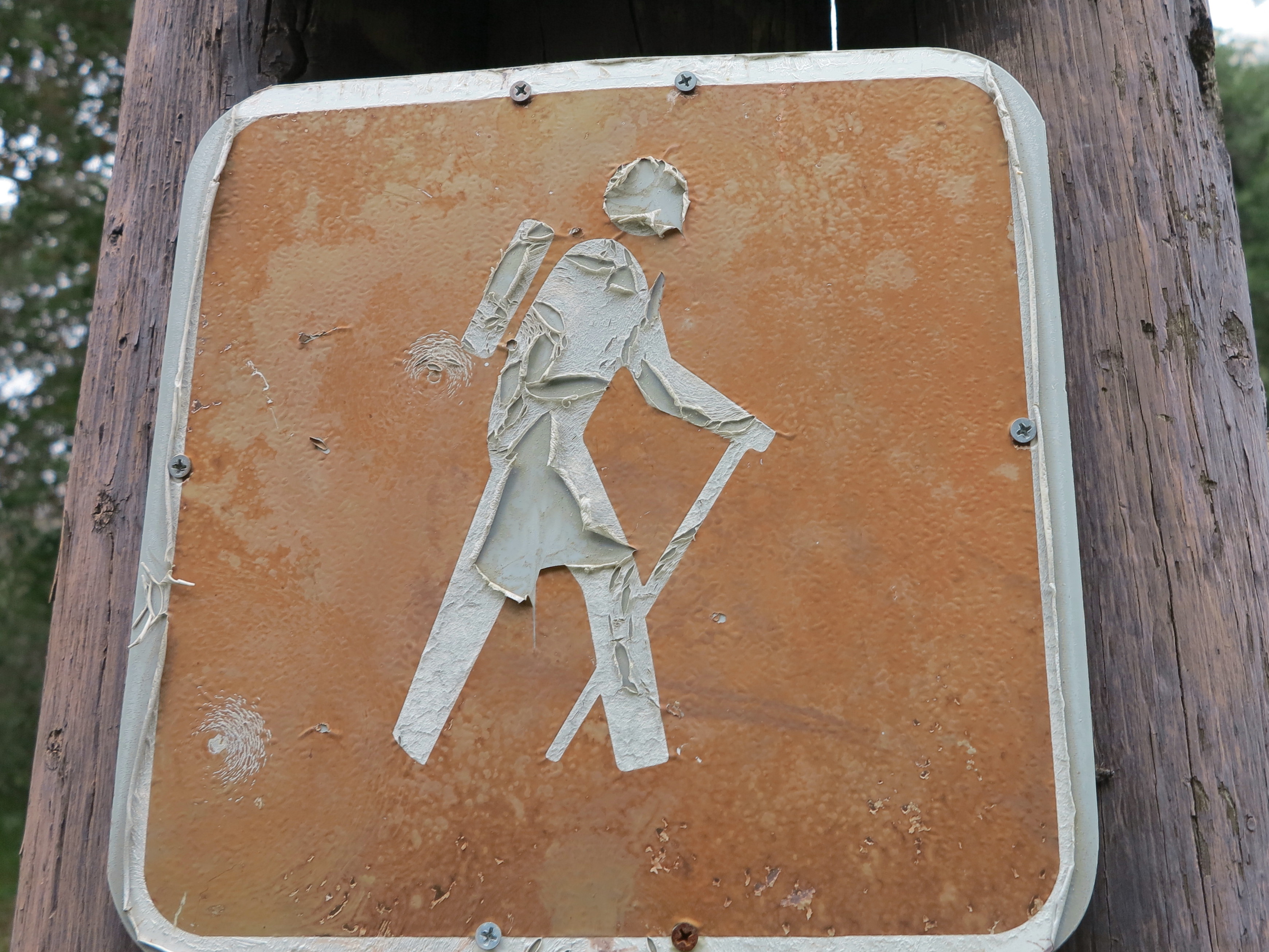 Silent Hiker finds solace in the wilderness of nature. The blog is all about the hiking trails of the author. For example, he explores the trails of South California.
Also, he provides a visual tour of all his trails and hikes. Furthermore, he cautions not to follow only his blog. But to rely on travel guidebooks also.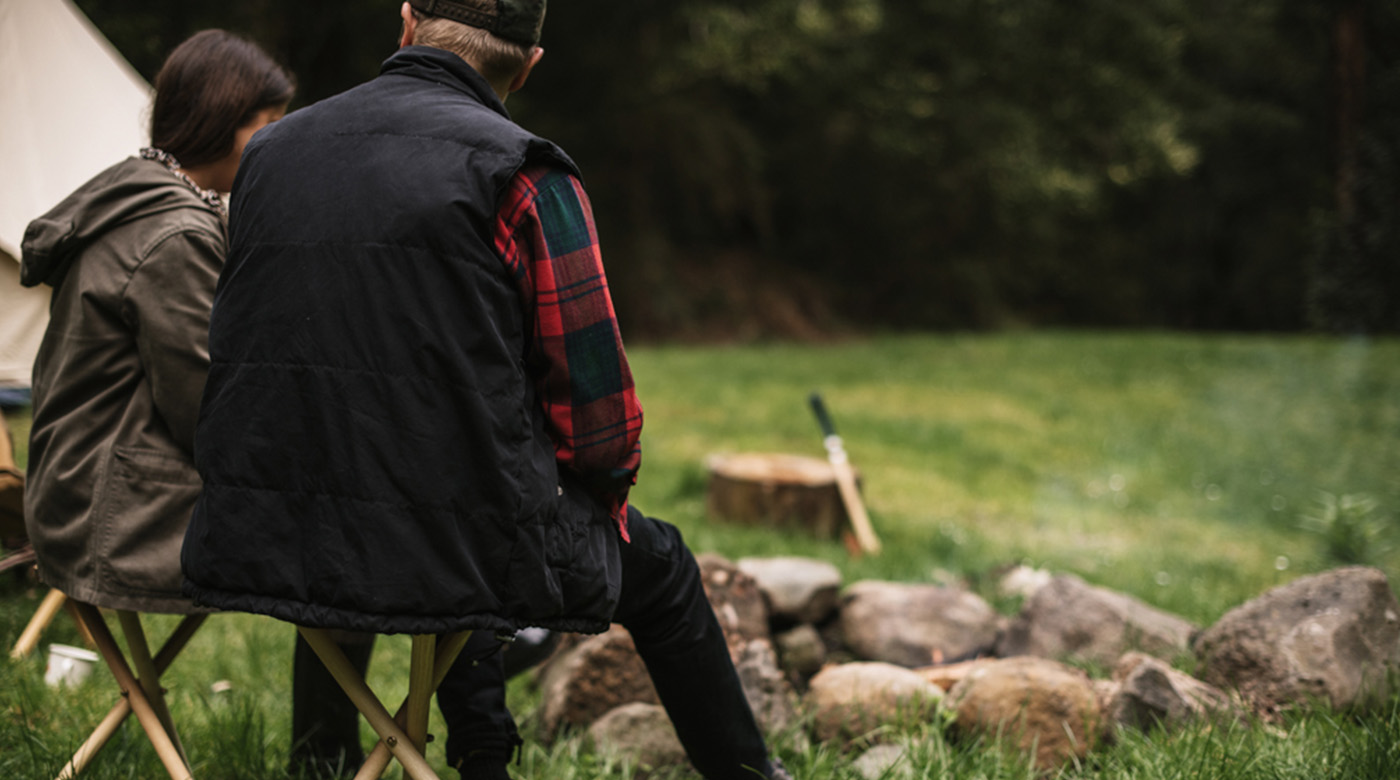 Homecamp blog is all about quality outdoor goods. Whether its wilderness of deserts or warm water of beaches or rough mountain peaks, Homecamp provides trustworthy equipment to make your adventure comfortable and memorable.
Homecamp also has a distinguished event designing feature. Camping village is the epitome of event designing to accommodate your guests in a homely as well as special way.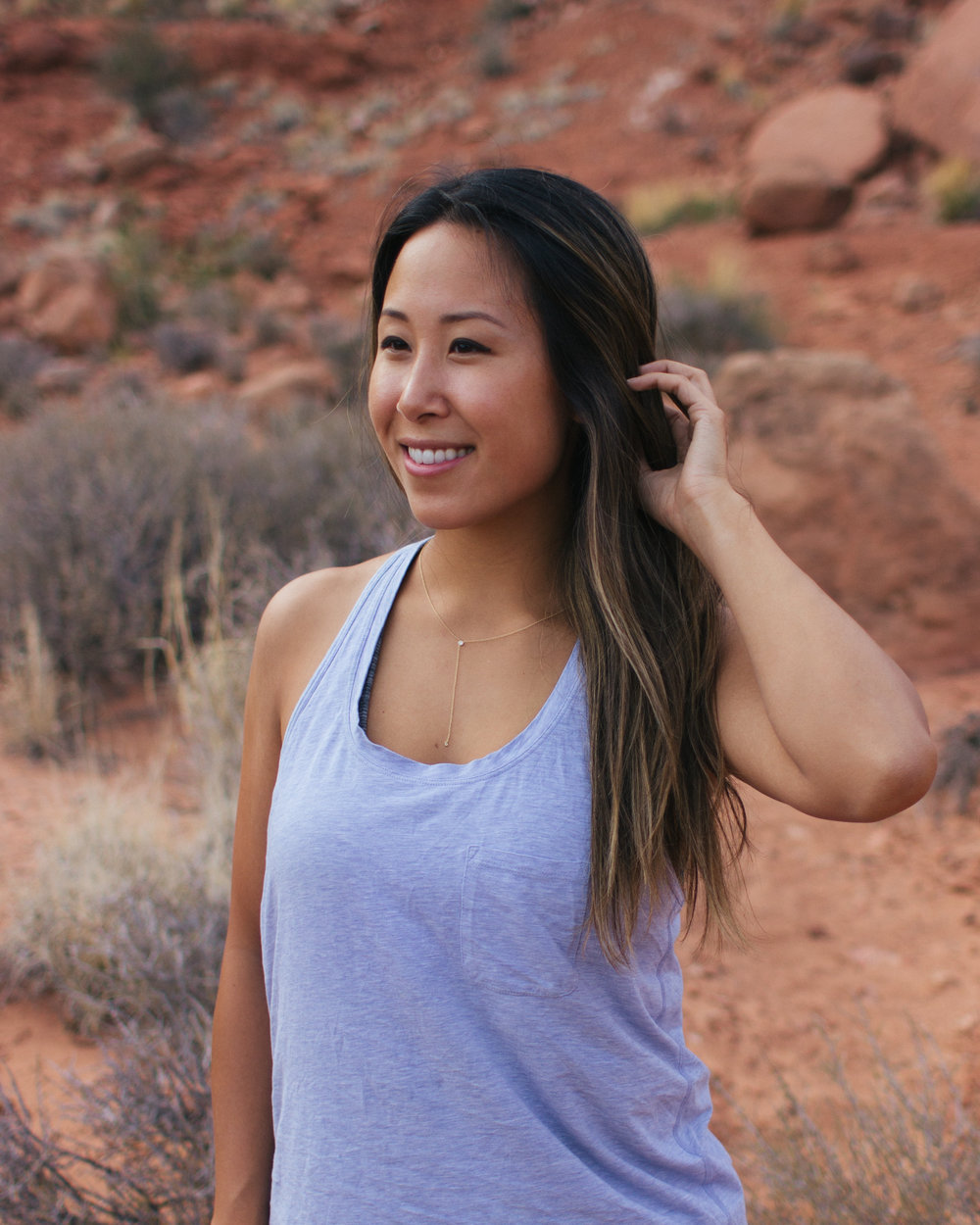 The blog is about outdoors-related travel geared towards anyone who has a love of hiking and nature.
Melissa writes from the perspective of someone who loves their demanding Monday-Friday corporate job, and she hopes that others will be able to find inspiration through her blog to take some vacation time and enjoy the outdoors.


The main agenda of the blog is to inspire people to enjoy the wild places. The stories and news updates will draw your interest and attention towards nature. The photography shared on the blog is very appealing.
The gear reviewed in the blog will surely make your wildlife experiences comfortable and memorable. The Wild magazine features adventures in skiing, climbing, and mountaineering.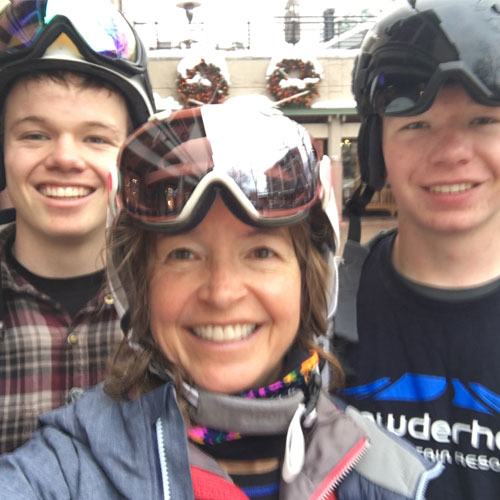 A devoted ski mom who spends the winters chasing snow, enjoys summer hiking and biking and attempts to manage life with two teenage boys, a husband and a dog.
Kristen has a personal blog, BraveSkiMom.com, where she promotes family skiing and snowsports, as well as other outdoor and mountain endeavors.
Her goal? To inspire other women and families to join in the fun!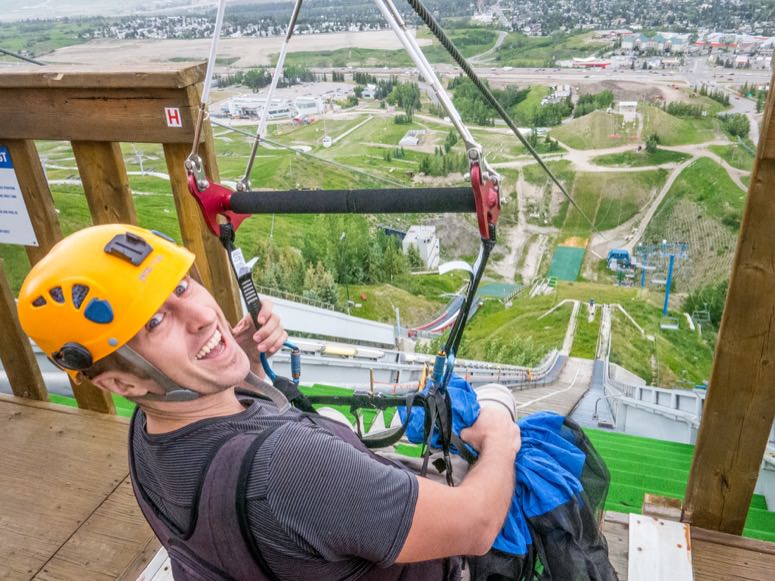 XPATMATT is about adventure, travel and living life to the fullest. Matt Gibson, the author of this blog, is an avid outdoor adventurer and a phenomenal writer. His blog is all about his marvelous travel expeditions. His photography reveals appealing aspects of nature.
Matt travels around the world and writes ground breaking photo essays uncovering majestic events happening across the globe. His travel hacks will guide you to plan trips at an affordable cost. This blog also gives you helpful information about scuba diving, fly boarding, sky diving, and kite surfing.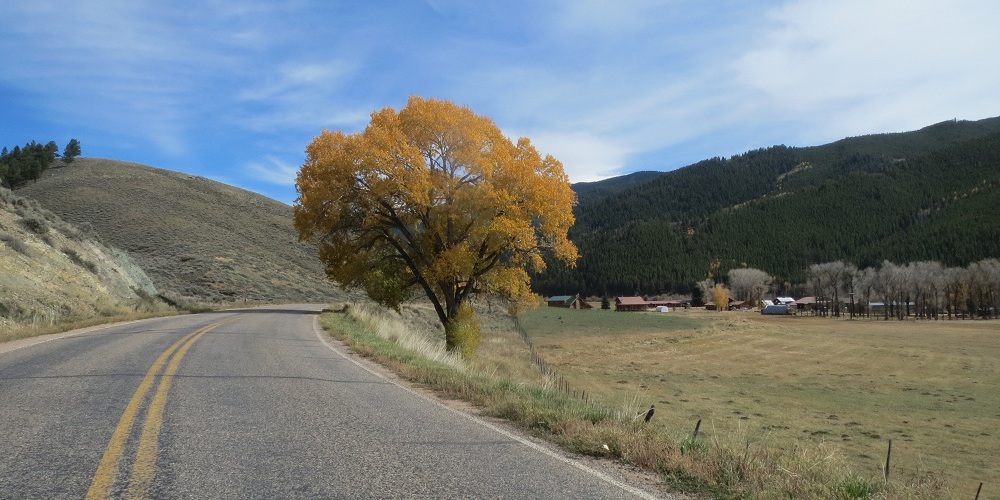 Uncover Colorado provides impressive travel guide for tourists in Colorado. This blog will help you explore and enjoy recreational spots in Colorado. Made in Colorado is the most popular weekly feature of this blog.
The travel blog covers all the information about activities, events, and towns of Colorado. The blog reveals scenic camping spots, ski resorts, and hot springs.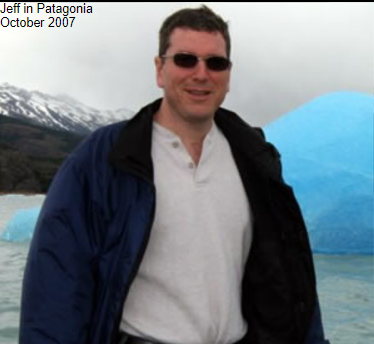 UnderwaterTimes targets the people who have an aspiration for life underwater. Jeff Dudas, the author of this blog, is a Scuba Diver and has expertise in underwater photography.
The blog shares news on a regular basis about sharks, whales, oceans, and much more. The top stories shared on the blog are mind blowing.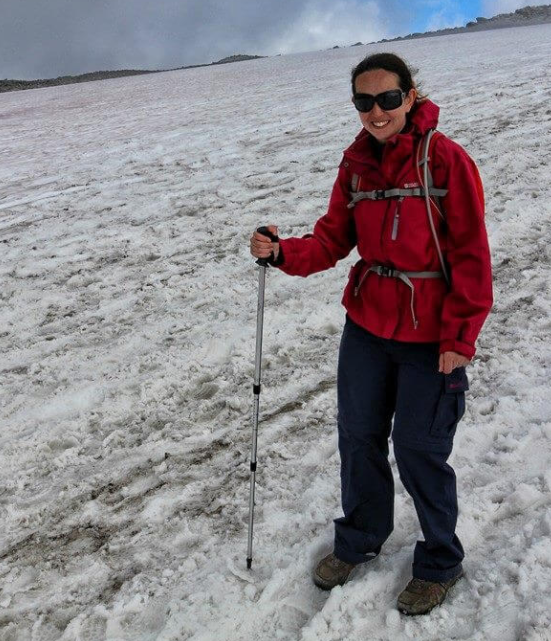 Lauren, the author of this blog, loves outdoor adventures. The adventure calling feature of the blog provides detailed and gripping coverage to Lauren's expeditions.
She inspires others to get out of the comfort zone and relish nature to the fullest. The gear reviews will make your adventures easy, comfortable, and memorable. The camping tips and tricks deliver expert advice to novice campers.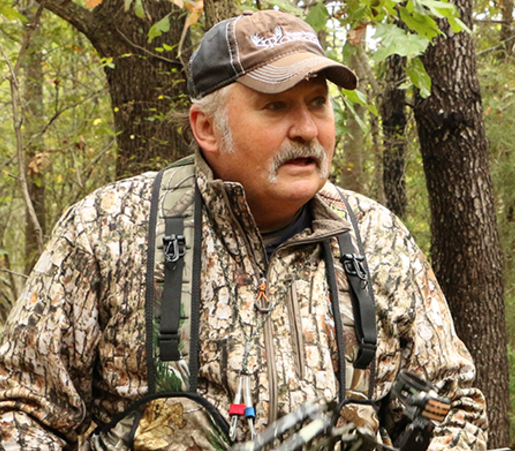 Roger Raglin is an acclaimed name in deer hunting industry. His hunting videos and outdoor channel demonstrate his prolific hunting skills. He travels in search of whitetail deer.
You can even buy DVD's, shirts, hats, vapor scents and much more from his blog. The articles shared on the blog provide thrilling accounts of Roger Raglin hunts. The legendary blog is an epitome of deer hunting adventures.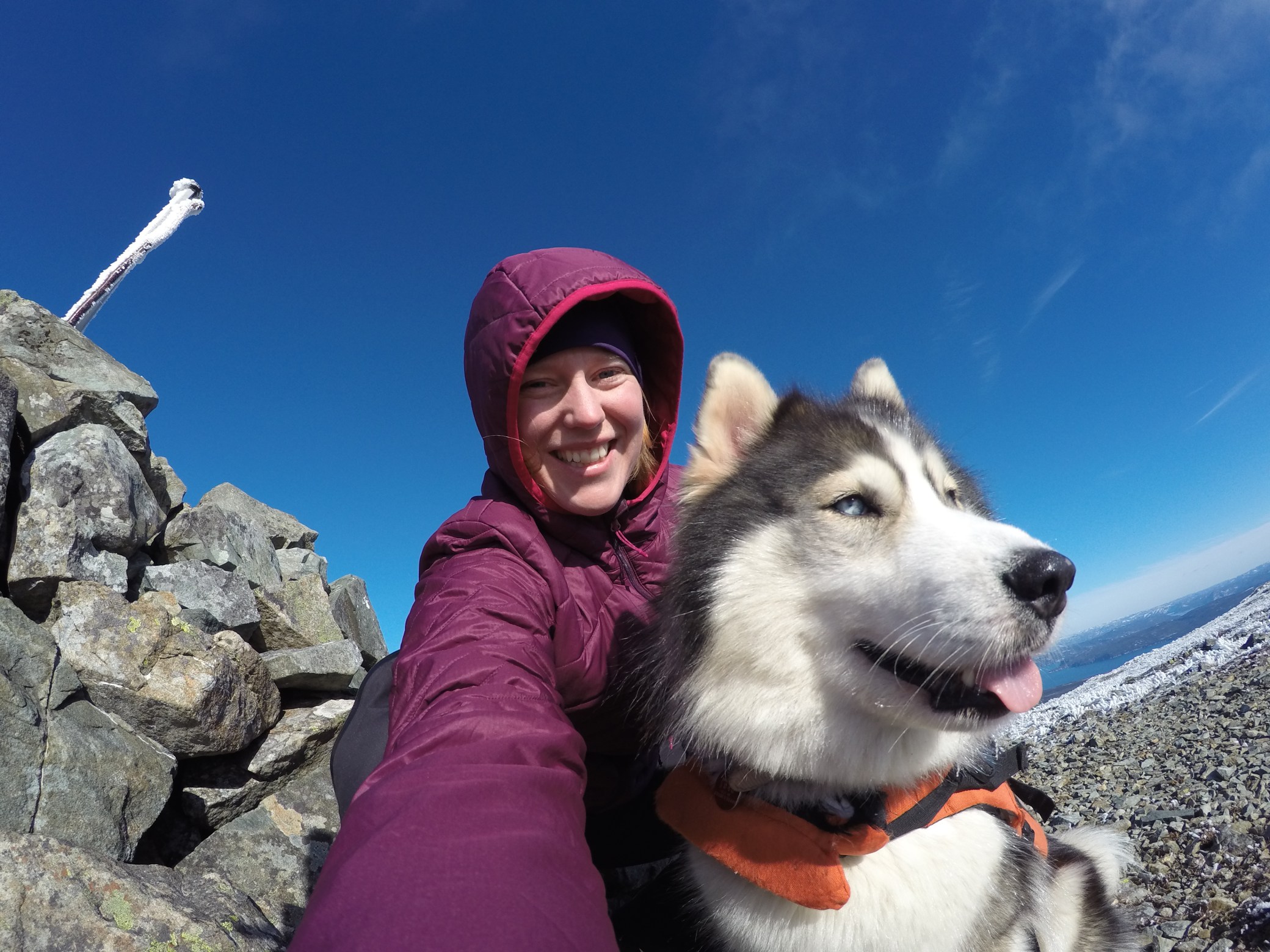 Katie Broadhurst writes about her adventures in Newfoundland. She motivates people to explore and get firsthand experience of the vast realm of nature. You can also buy the Trail guidebook which is a valuable resource of information for hiking enthusiasts.
The outdoor gear reviews will help you guide and care for your adventure gear appropriately, and crucial survival tips are discussed for the sake of adventurer's safety.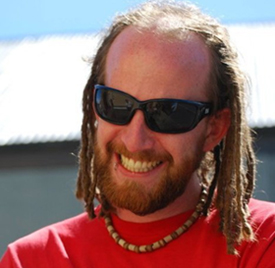 Neil Fahey is the man behind this blog. He is a hiker, nature lover and a passionate adventurer. His blog helps outdoor adventurers find their perfect hiking trail, get news and opinions about outdoor life, and enjoy outdoor photography that mesmerizes you at its best.
The blog also posts about food, tech and gear reviews. Share this Best Outdoor Blogs list in your social media.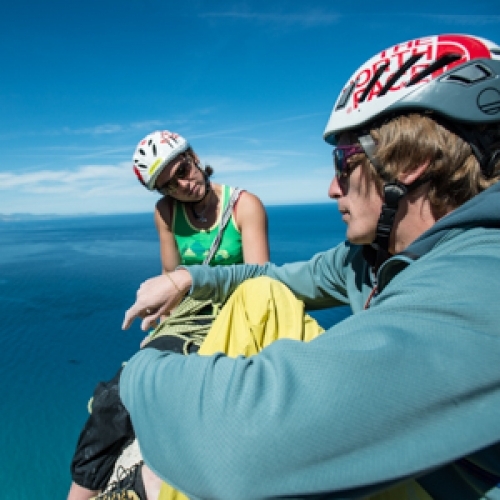 Once upon a climb is about the adventures of James and Caroline, the authors of this blog. Both are passionate climbers who love to explore the world together. Their blog provides stories and visual tours of all their climbing adventures.
If you are a couple who enjoys climbing then you must check out and follow their blog. Share this Best Outdoor Blogs list in your social media.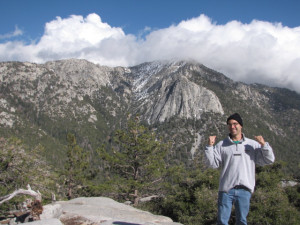 Nobody Hikes in LA is a blog of a passionate hiker, David Lockeretz. His blog is a way of sharing his own hiking experiences. It also provides detailed information about LA's best hiking trails, their location, driving directionsand the best time to plan a trip.
The blog's main aim is to promote hiking as the best outdoor activity in Southern California. Based on your expertise, choose the most suitable trail for your hiking tripand enjoy the adventure with great passion.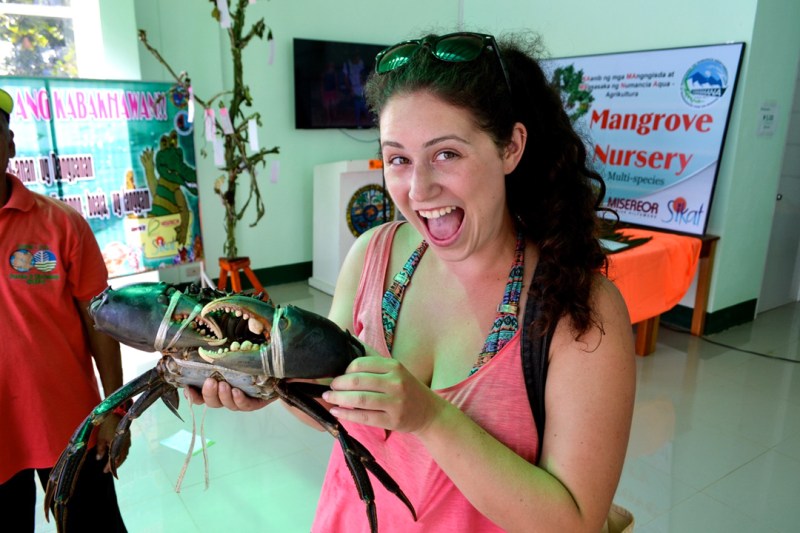 Adventures around Asia is a blog of a girl from China, Richelle. The blog covers all her adventure experiences in Asia. If you're a passionate solo traveler and love to explore places off the beaten path, you must follow her blog to enjoy her exciting solo adventures.
She also provides free teaching abroad courses on her blog. Go check out her blog now. Share this Best Outdoor Blogs list in your social media.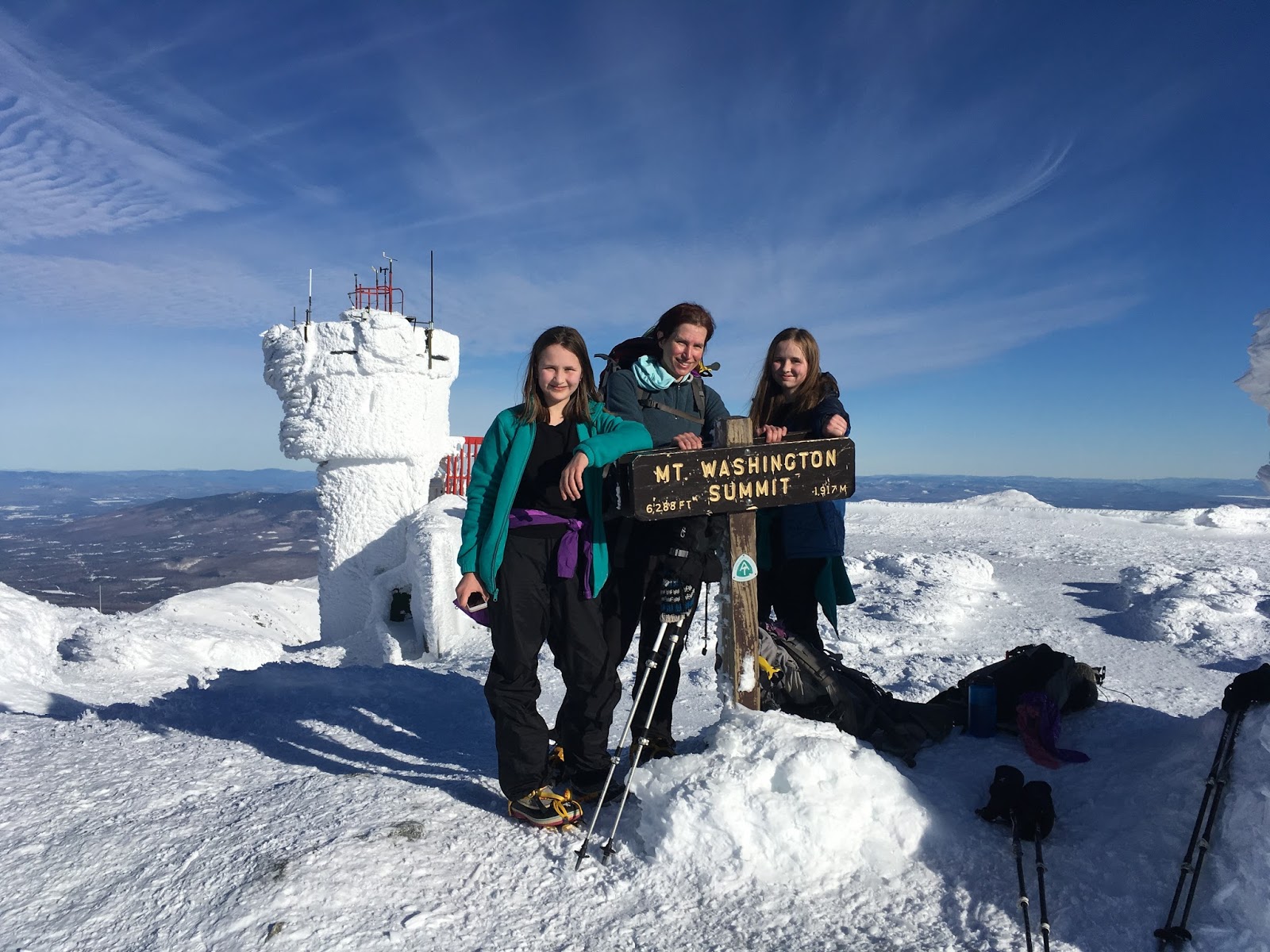 This blog is all about the hiking experiences of Trish, Alex and Sage, the authors of this blog. They raise money through their long distance hikes and contribute to the funding of non-profit organizations.
So, adventure and charity goes side by side in hiking experiences. If you're a hiking lover, then this blog is the best inspiration for you.


Moosefish is a blog of an adventurous family from Pacific Northwest. Moreover, they love to explore the nature around them. Also, they write about all outdoor adventures, from camping and hiking to fly-fishing and snowshoeing.
Furthermore, they provide tips on safe adventure and backpacking. The blog also posts about gear reviews and offers gifts for all adventure enthusiasts. Follow their blog and learn how to enjoy your adventure with care and safety.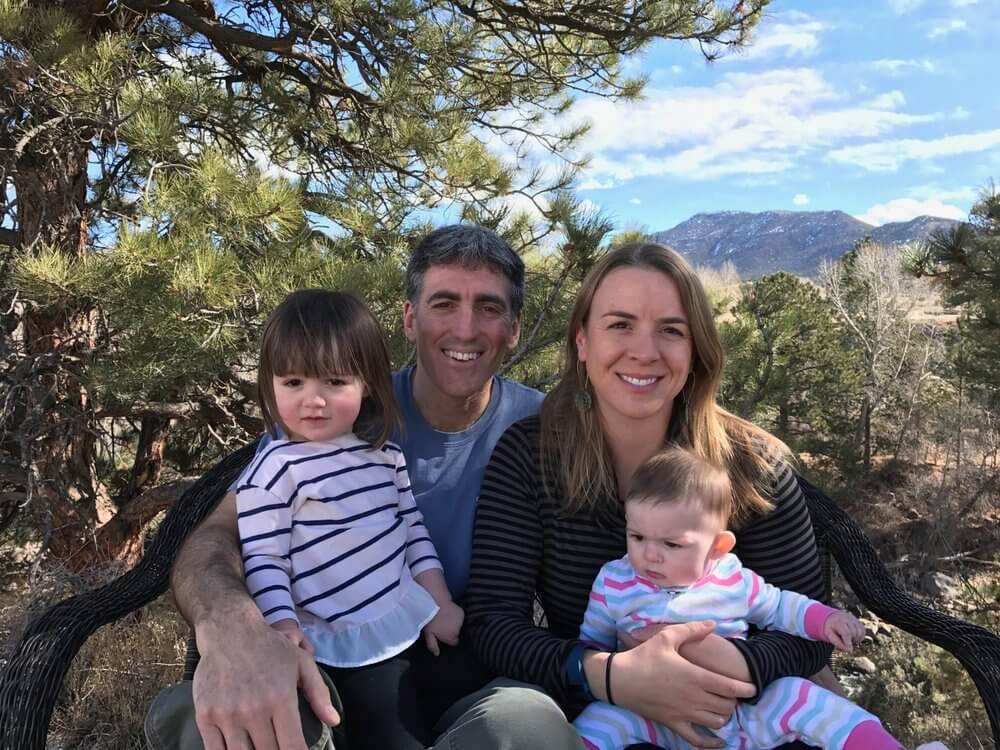 Started in 1987, the adventure company has proved to be the best for guided outdoor adventures in Colorado. This company offers exciting trips and activity packages for all outdoor enthusiasts .
It offers variety of packages for rafting, kayaking, zip-lining, hot air balloon rides, river side camps and many other activities. Check out their site and book your most exciting trip in Colorado.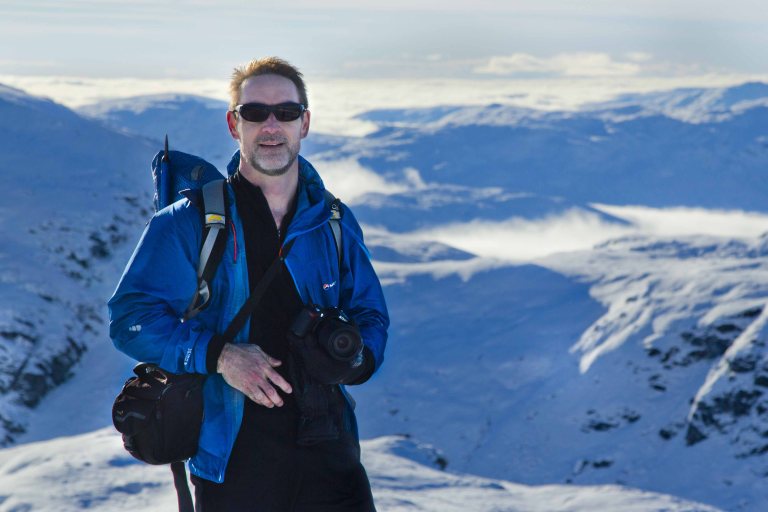 A blog by Ewan, who is passionate about Scotland. He finds life in exploring off the beaten paths, particularly in Scotland. He is a passionate adventurer who loves to experience all outdoor adventures, from walking or running to cycling, hiking or camping, in Scotland.
Follow his blog and get an inspiration on how to escape from your life to explore new places and experience great adventures.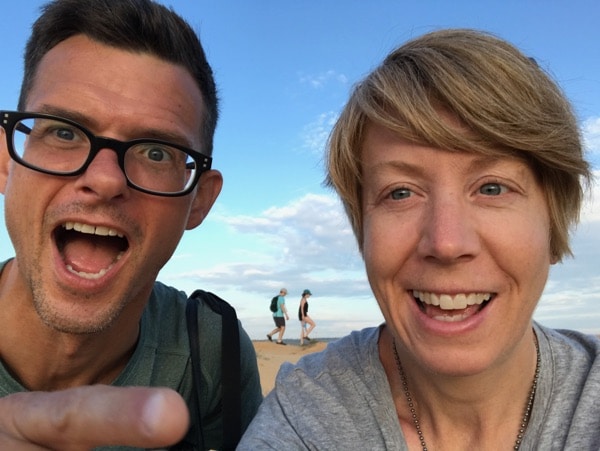 A travel blog run by an adventurous couple Stephen and Jane. The blog covers their exciting stories of cycle touring adventure around 22 countries in Europe and Asia. The main aim of this blog was to inspire people to listen to their heart and follow their adventurous dreams mindfully.
It provides you with tools and tips on how to manage a full-time travel adventure with affordable budget. Stephen also provides adventure yoga classes to students around the world. Check out their blog, get their free eBook, '101 Travel Tips for Mindful adventurers' and plan a perfect adventure for you.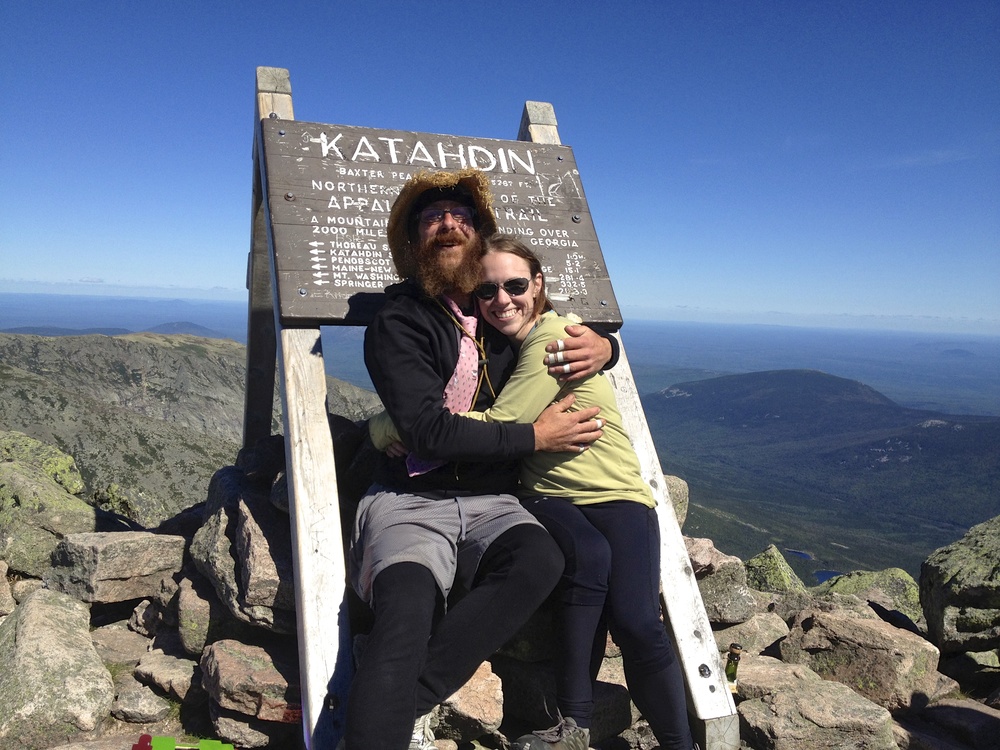 Sprinkles Hike is a blog of a sweet couple, Jen Aka Sprinkle and Patrick AKA NoKey. Both are passionate runners and hikers, who live for the mountains. Their blog is all about their hiking experiences and gears guide. They work as hiking and backpacking guides in the Great Smokey Mountains National Park.
If you're a passionate hiker, you must follow their blog to get all handy information before going on to your next hiking venture.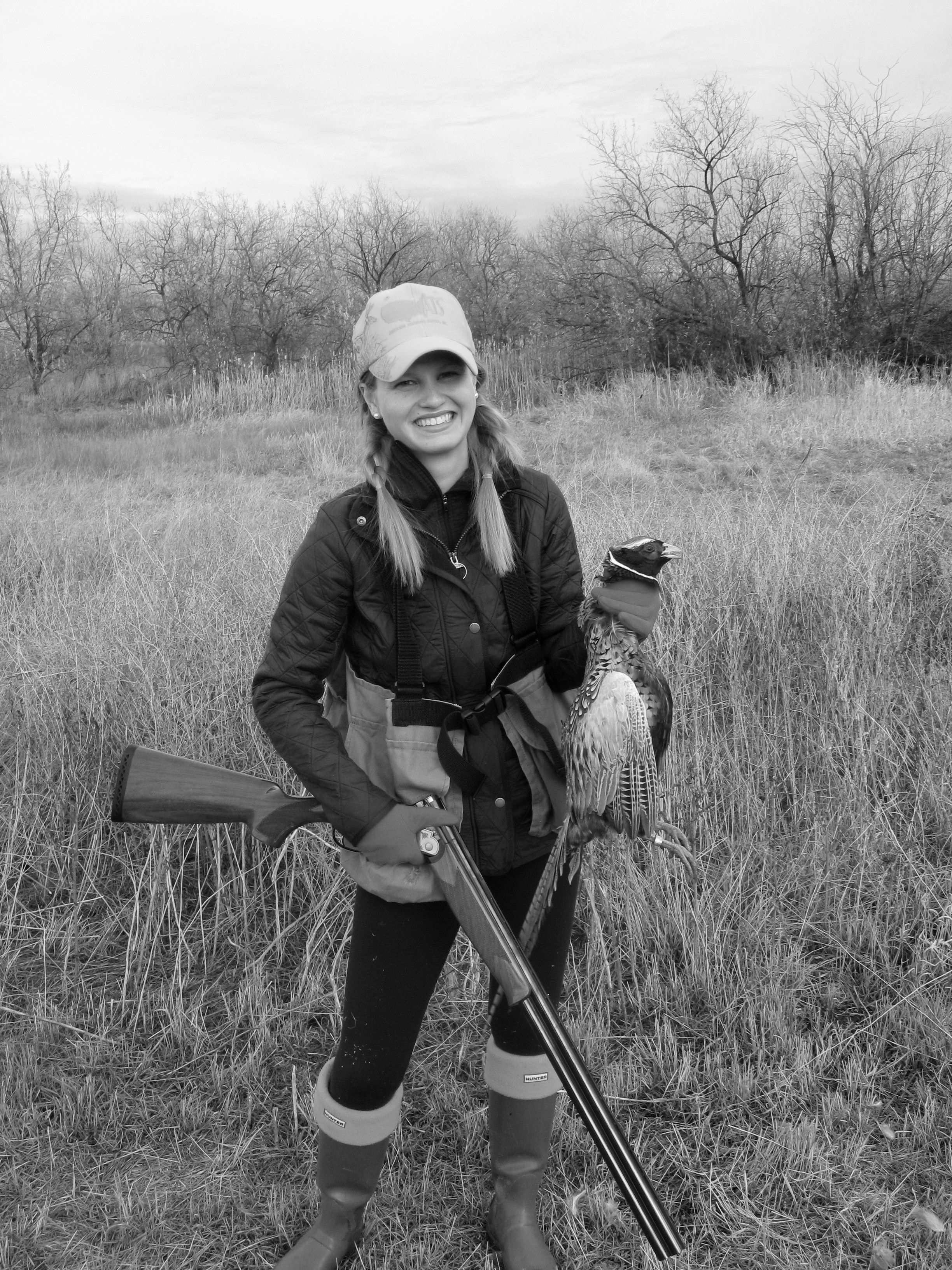 Created in 2014, Camo is the New Black aims at increasing women encouragement in outdoor sports, particularly, hunting and fishing. It shares stories about hunting and fishing and encourages guest bloggers participation.
The blog plans to arrange offline hunting trips for amateur hunters and anglers. Follow their blog, so you don't miss a chance to be a part of their amazing trip.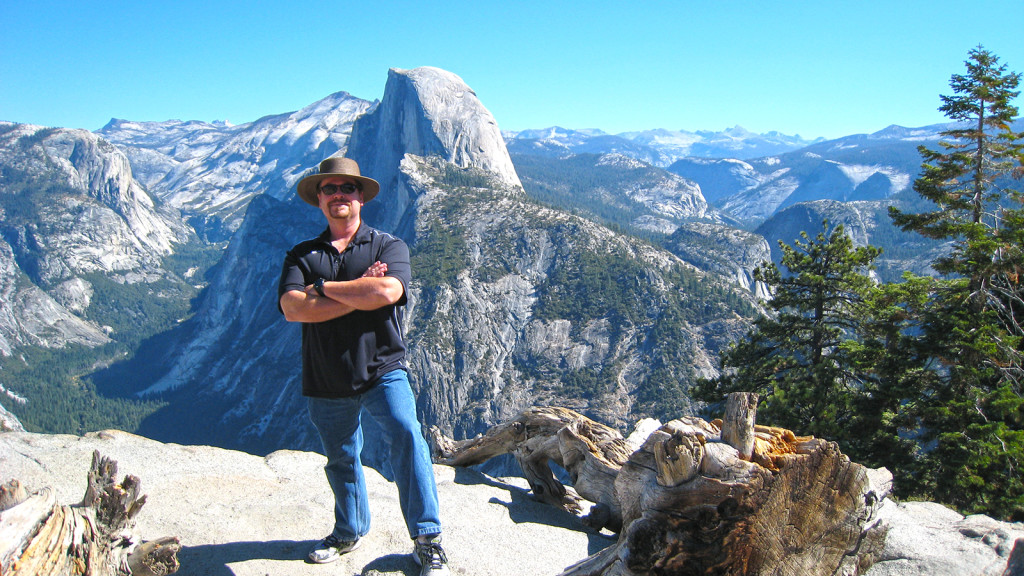 A hiking blog by a passionate hiker, Brad. He writes about all his hiking experiences in San Diego. The main idea behind this blog is to share his hiking skills and knowledge with all hiking enthusiasts, from info on trails to hiking gears, fitness and hiking related injuries.
Brad also provides reviews on essential hiking gear. If you're a passionate hiker, then this blog is a complete package of information for you!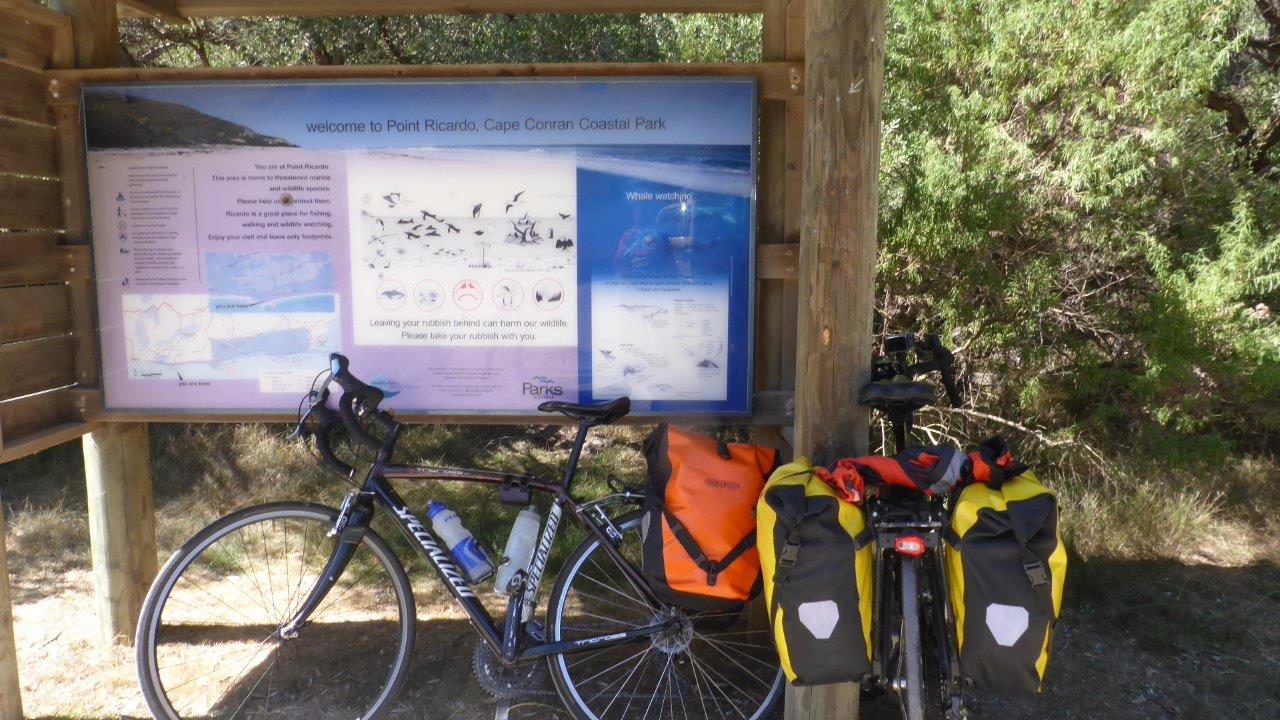 Kevin Ellwood is the man behind this blog, who has been riding on roads for the last 60 years. Cycling and photography is his passion. He created this blog to write about all his cycling tours and inspire people to try this venture for a life-time experience.
He shares all his cycling stories, map-planned trips, and photos and videos of his fun-filled adventures on his blog. If you're looking for some real fun and enjoyment, then you must follow his blog.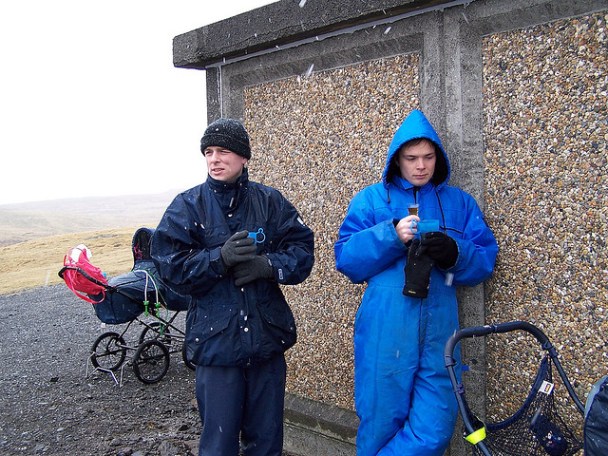 Swimmers daily is a fast fix swimming blog of Rókur í Jákupsstovu and his brother, Bartal Højgaard. The main idea behind this blog is to promote swimming as a constructive and healthy sport. The site regularly posts about swimming events, news, and interviews of global interest.
High diving, free diving, para swimming, winter swimming and a lot more, you will find almost every bit of information on this site. The site also provides you with the reviews on technology and tips that might be useful for the swimmers.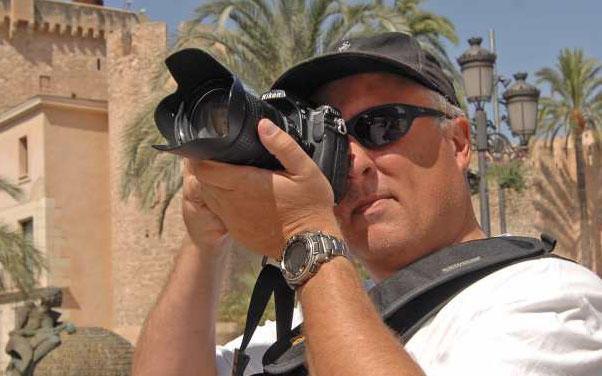 Everything Everywhere is the blog of an avid traveler and a good travel photographer, Gary. First, he started his traveling in 2007 and has visited all 7 continents and over 175 countries around the world.
Moreover, he has been honored with various travel photography, media and travel blog awards. He also provides reviews on travel photography gears and electronics. Follow his inspirational blog and get to know about the best places to travel around the world.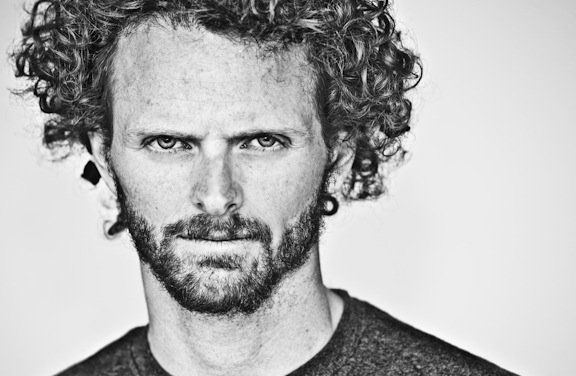 A blog by a high school science teacher and a passionate rock climber, Robert Pizem. He writes about his rock climbing experiences, interacts with people and shares photos of all the moments he enjoys with his family.
He also provides rock climbing demonstrations, tips and training sessions for all keen climbers. Follow his blog and become an expert in rock climbing.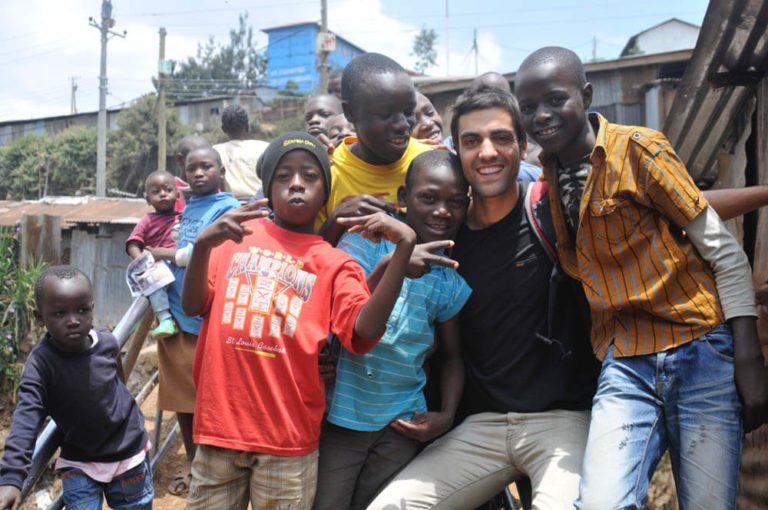 Have you ever thought of traveling to a destination off the beaten path? If yes, then you're at the right place. Against the compass is a travel blog and guide for people who look for new authentic destinations off the beaten path.
It is a complete travel guide for you and provides you with travel tips on safety, food and budget. Follow their blog to explore new destinations and their unique cultures in a safe way.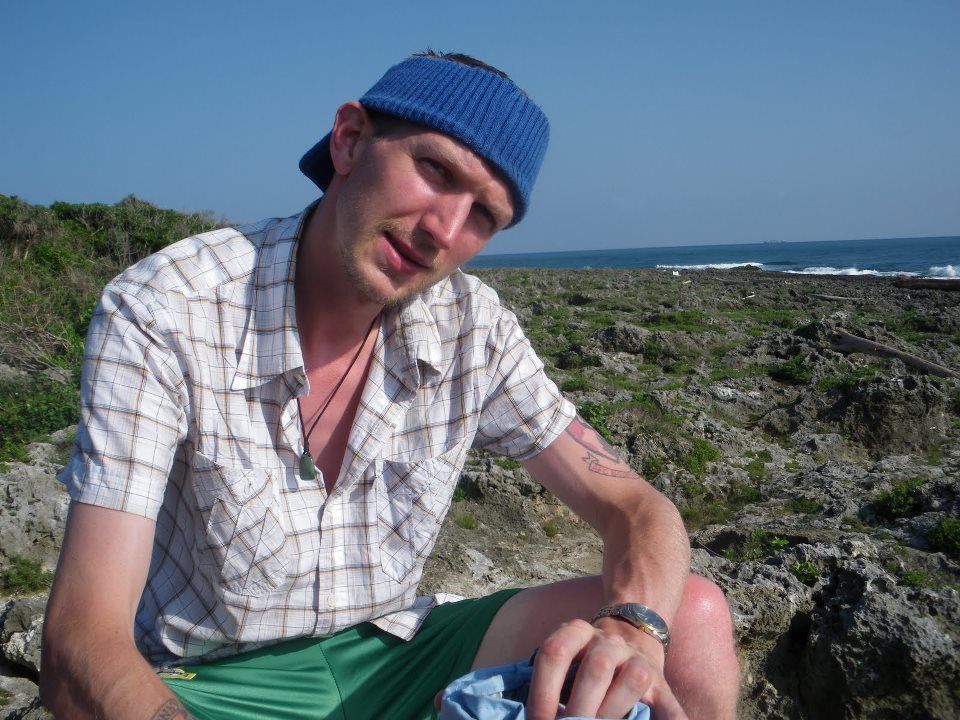 Don't stop living is the blog of a fun loving traveler, Jonny Blair. Traveling is his ultimate passion. This blog is all about his traveling tours around the world.
The blog includes all his travel experiences, from the places he has visited, to the health issues he encountered during his journey and his funny travel stories.
It also provides reviews on travel books and tips on getting visas to different countries easily. If you're an avid traveler, you must follow his blog to get inspired by his exciting travel stories.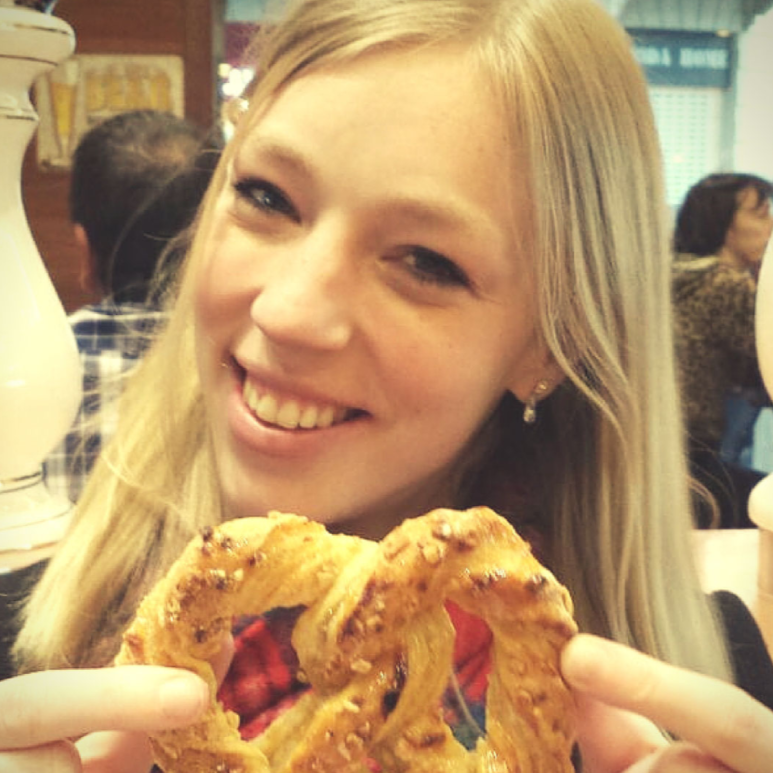 A travel blog in English/ Español by Paulina, who loves to stay on the roads. She finds life in experiencing all outdoors, from hiking, cycling to boating or traveling.
One of her memorable experiences include boat hitchhiking journey over the Atlantic Ocean. Her blog is all about her fun-filled travel stories with tips on boat hitchhiking and all other outdoors. Follow her travel scrapbook and plan a perfect adventure for yourself!


A travel blog by lively couple David and Veronica, who decided to celebrate their life after kids. They rediscovered their inner joyful youngsters and hit the roads to start the celebration of a new venture in their life. Gypsy Nester is all about their exciting stories and experiences from gypsy nesters to gypsy travelers.
They write about their fun filled travel adventures around the world and share tips on best food and travel destinations. If you're in your 'now what?' phase, where your last kid has moved out of the house, then you must check out their humorous and fun-filled blog to get inspired by their journey from an empty nest to no nest at all.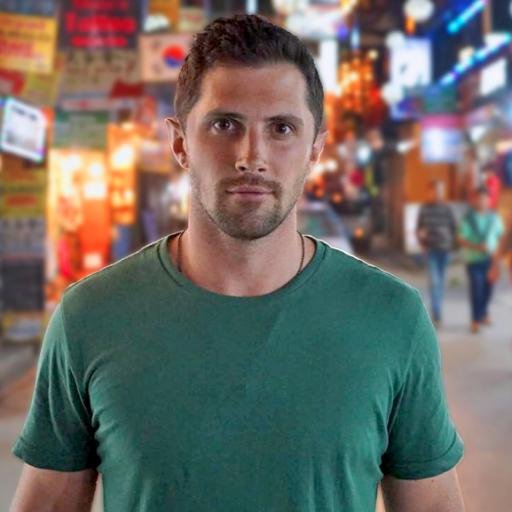 Gareth Leonard created this blog with a goal to transform from a tourist to townie, one adventure at a time. Moreover, he developed Tourist2Townie.com to keep his dream alive. Also, he is a passionate traveler who loves to discover the beauty of countries through their people and culture.
He writes about all his missions and adventures on his blog. If you're a passionate traveler with an urge to discover the people and their culture around the world, then you must follow this inspirational blog.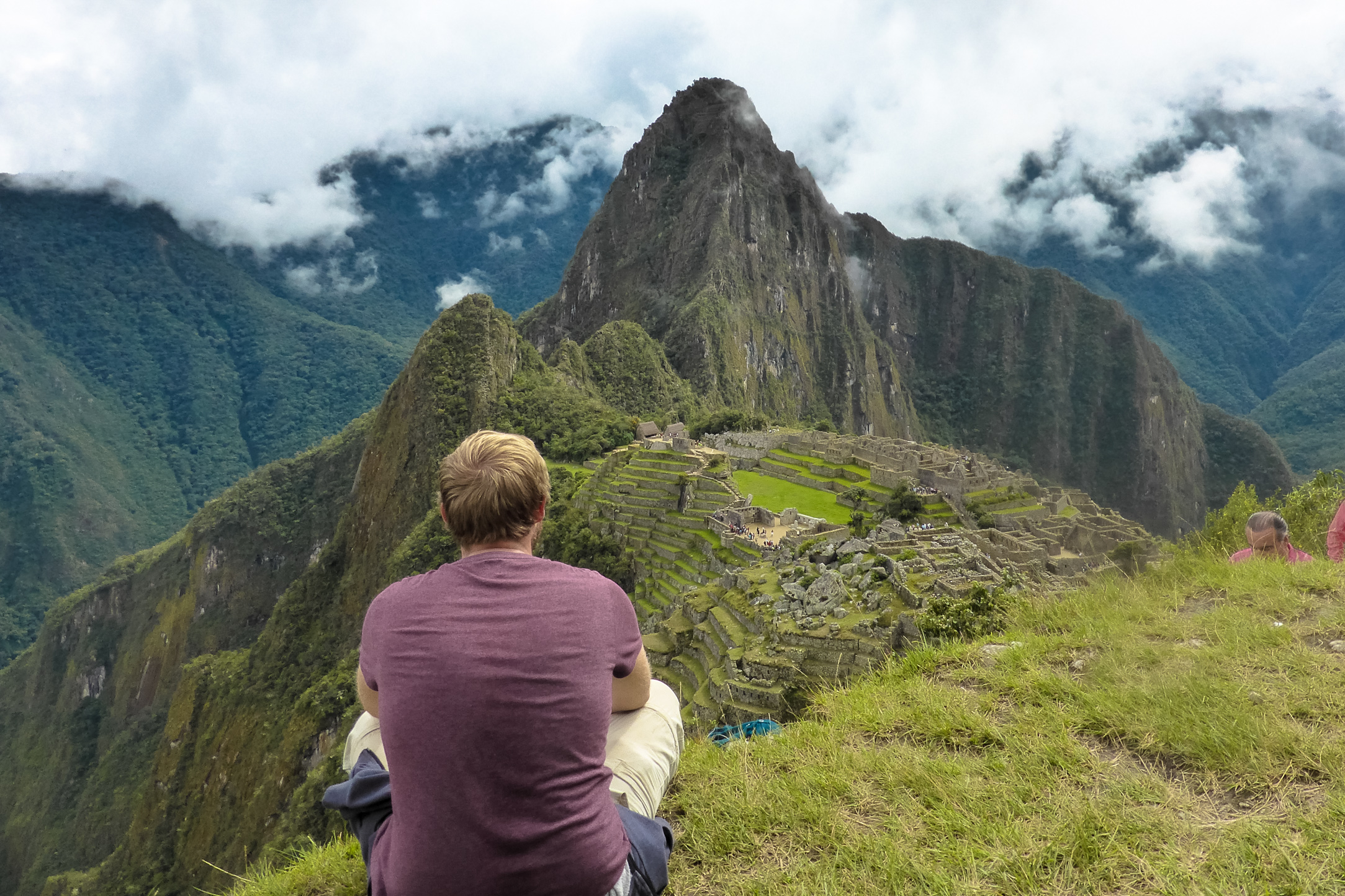 Travelsewhere is a blog of a passionate traveler, David who has visited 59 countries around the world. With a never-ending passion for traveling, he is always on his venture to explore the places that are at the top of his wish list.
He created this blog to write about all his exciting experiences and share the places that are worth visiting and deserves people's interest.
He has also developed a great passion for photography through his travels and shares his photos on the blog. If you're really looking for a perfect destination for your next venture, his blog would definitely help you in choosing that!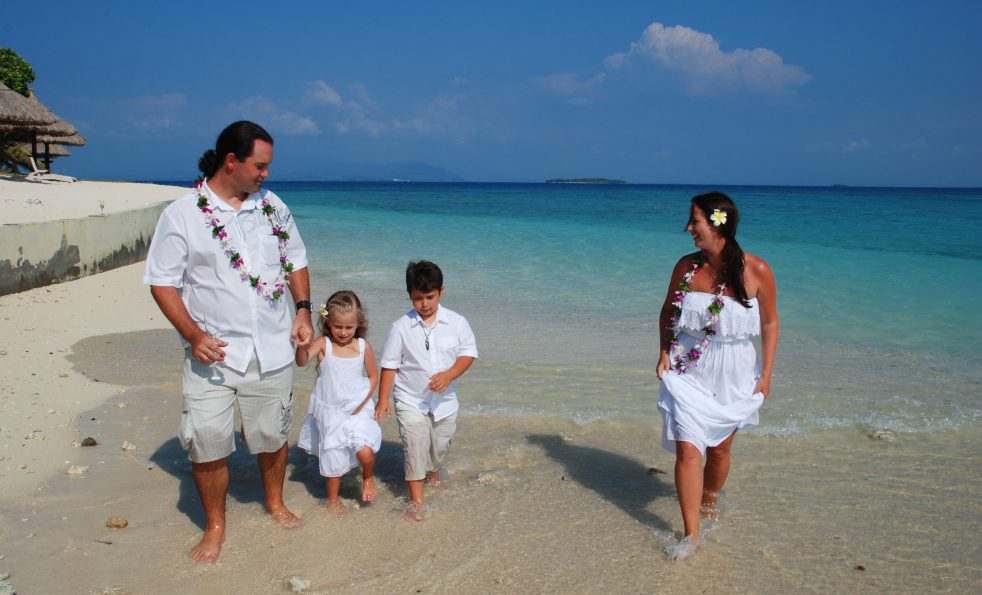 Wanderlustwithkids is a blog of an Aussie family of four, who has a strong lust to wander and explore the beauty around the world. Chantel, the super mom, writes about all their fun-filled travel experiences on her blog.
She also shares travel tricks and tips, from packing guides to tips on keeping kids entertained on a plane. Follow her blog and enjoy exciting stories of this fun loving family.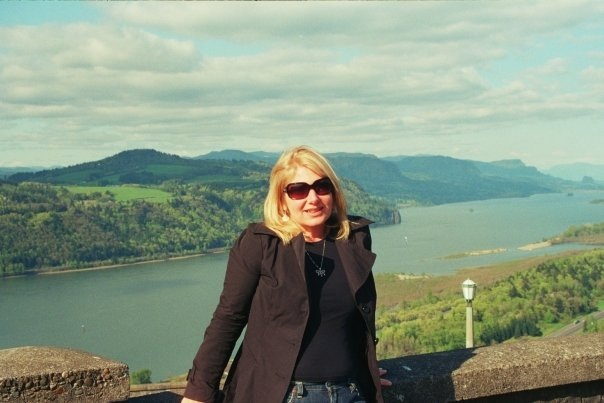 A not so young woman abroad is a blog for older women who have a desire to travel solo around the world. Julie, the author of this blog, started his venture after her family was all grown and she found herself single again. She writes all about her amazing experiences as a solo traveler and provides travel tips to make your next adventure easier.
Julie Becker also runs a little store on her blog and delivers all products worldwide. If you're planning to travel alone, then you must follow her inspirational blog. You will find all essential things for your exciting solo venture.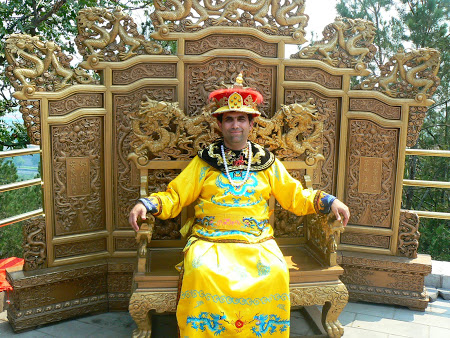 A blog by a Romanian Guy, Cezar who has a great passion for traveling and has visited 89 countries around the world. He started this blog to share his experiences with people and help them plan their adventures.
He writes about all the destinations he has visited and also shares reviews on best hotels, plane ticket prices of different countries, and travel guides. If you love to explore new places and want to learn how to travel smartly, you must check out his blog.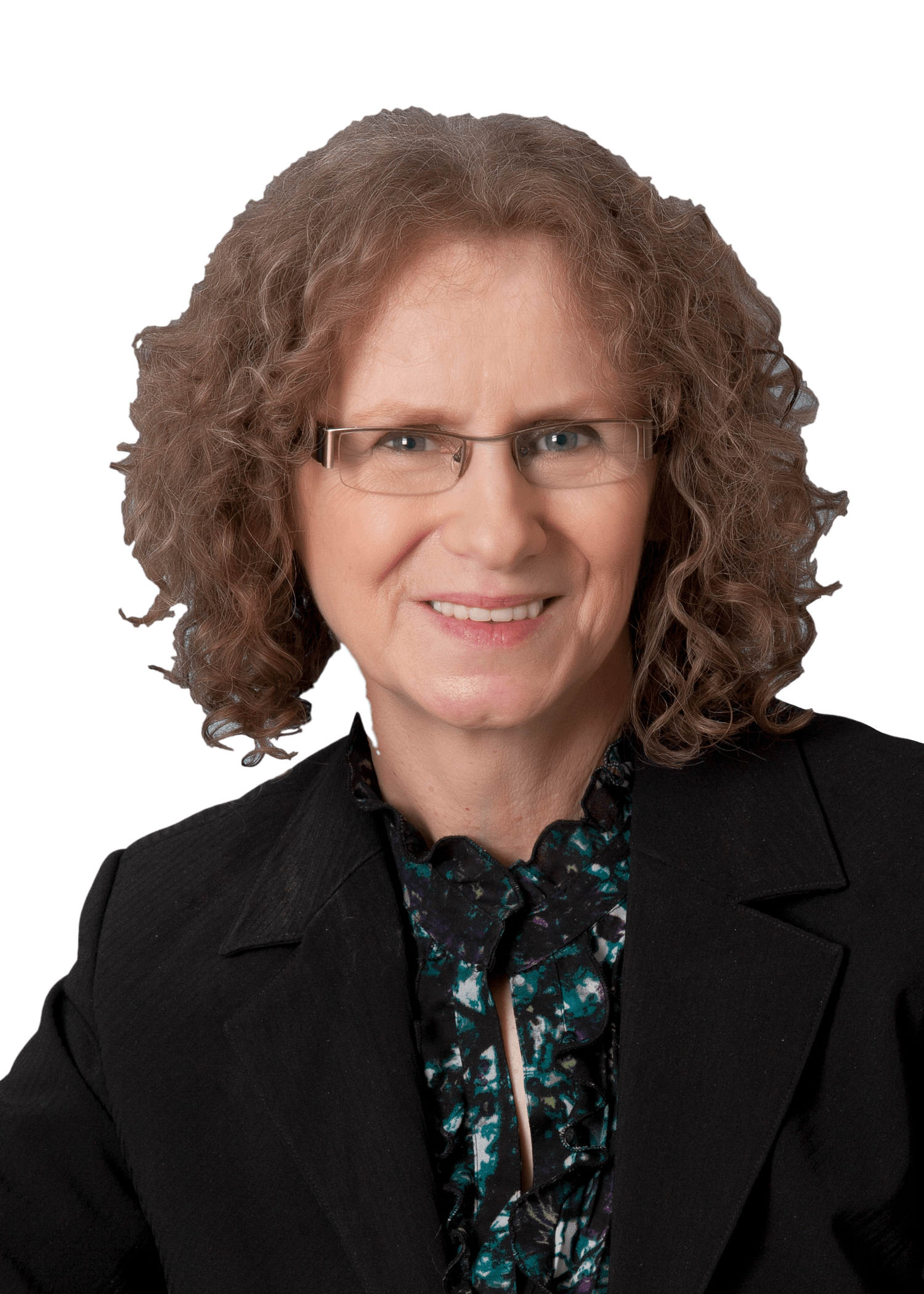 Guide 2 Travel is a complete package of information for all adventure enthusiasts. Linda and David, the owners of this site, shares all their adventure around the world.
Their blog provides a vast list of adventures and activities around the world, from dogsledding, hiking and horseback riding to water sports, fishing, plus historical places and off the beaten path places. You will also find all travel tips needed for your perfect venture.
Follow their blog and get an excellent guide on planning a perfect adventure for yourself. Share this Best Outdoor Blogs list in your social media.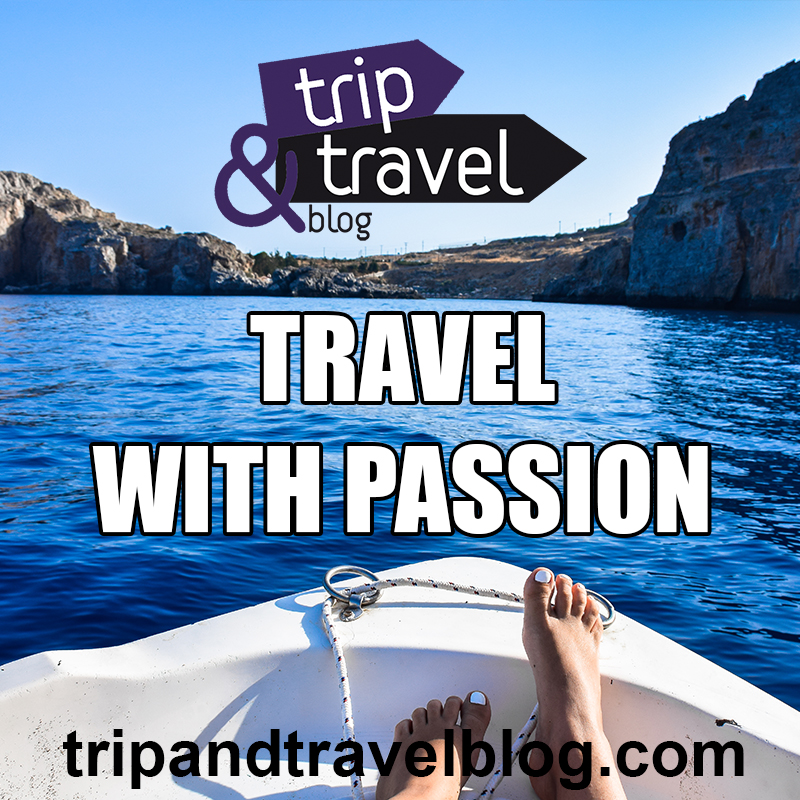 This blog aims at providing you with the most reliable information about the beautiful destinations around the world. The blog offers both luxury options as well as cheap solutions for people traveling on a budget.
Katy, the author of this blog, provides you with all the necessary information about travel destinations, travel gadgets, shopping, hotels, events and festivals in different places around the world. Her blog will definitely convince you for your next venture and will prepare you for it.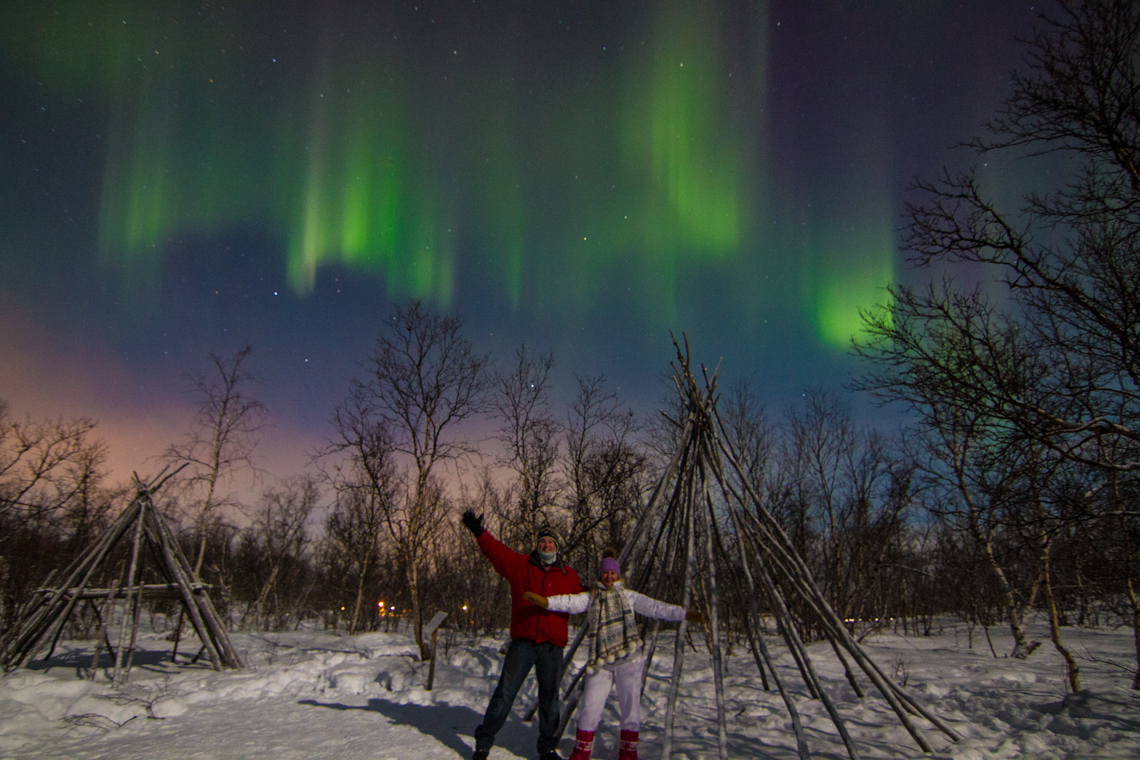 Luxe Adventure Traveler is the blog of professional travel writers and photographers, Jennifer and Tim.
A Crazy couple who loves to be on crazy adventures all the time. They write about their own travel stories, destinations, activities, hotels, and all that they have experienced firsthand.
They have visited around 60+ countries on four continents and are always embarking on new ventures to bring exciting destinations for you. Check out their blog to learn how to live a life of adventure.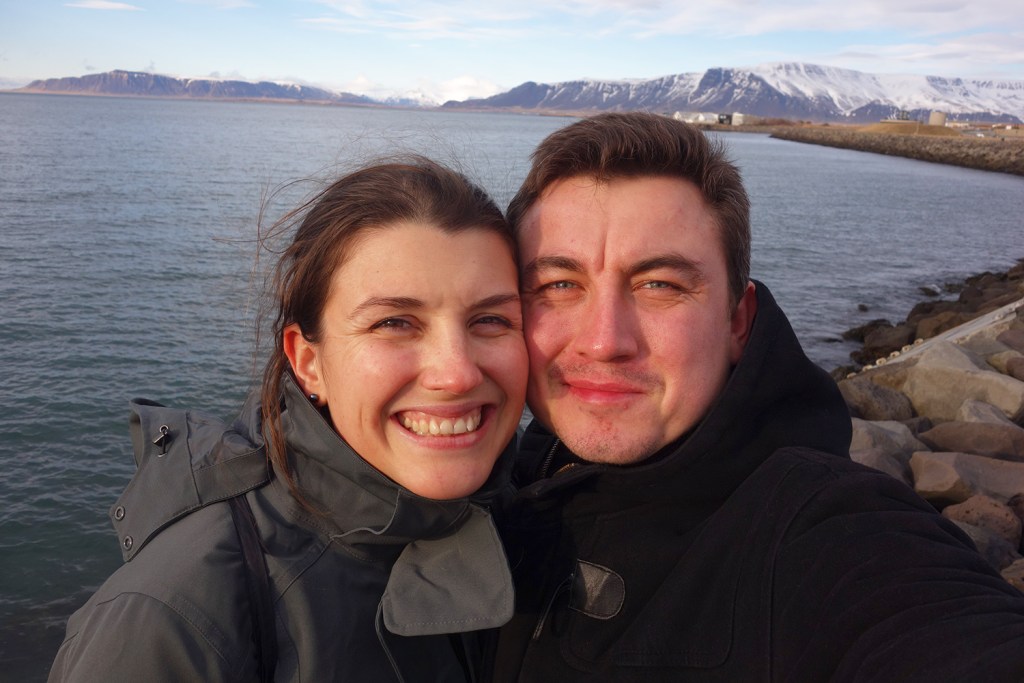 The green pick is the blog of two passionate travelers and nature lovers that believe in the sustainability of the environment. The primary goal behind this blog is to provide you with the right choice that is best for you and our planet.
The blog ranks tourist destinations based on their 'greenness' and gives reviews on hotels and other places based on their practices for ecology and sustainable development. Follow their blog and become a green traveler to save the environment with better traveling choices.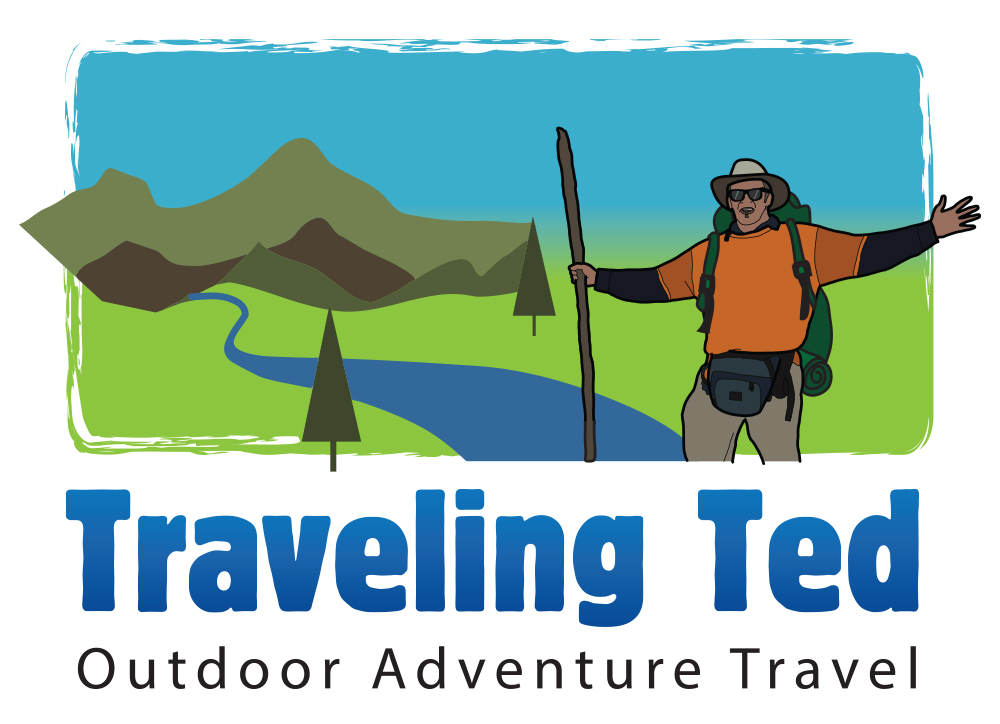 The blog Traveling Ted is an outdoor adventure blog that chronicles the hiking, canoeing, skiing and backpacking adventures of Ted, the author of this blog. He loves to interact with people around the world, learn about their culture and history and enjoy eating their food.
His primary goal behind this blog is to inspire people and provide them tips on planning a great adventure. Check out his blog to get some exciting stories worth-reading.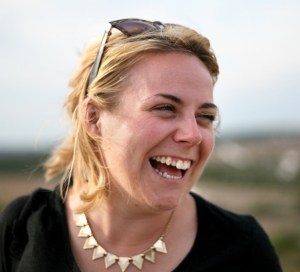 Emily Luxton Travels is the blog of a woman who believes in traveling slower but intelligently. First, Emily is a photographer and a deeper traveler who tries to connect with a place more deeply by meeting the locals, knowing their culture, food, and art.
She writes about all her travel destinations, their culture, people and the food. Also, she provides tips on packing, travel gear, and travel fashion. Besides, she also gives reviews on the best hotels, restaurants, spas, tours and best transport around the world.
If you want to get to know the world more deeply, you must check out her blog. Share this Best Outdoor Blogs list in your social media.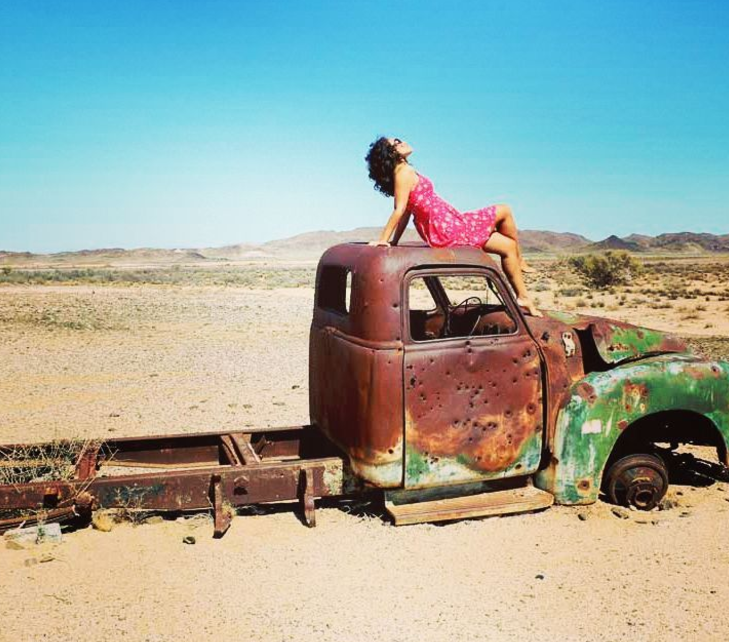 Stingy Nomads is a fun-filled travel blog of a South African/Russian couple. The couple shares all their exciting adventures of exploring, hiking, trekking, diving and photographing around the world.
Their blog also provides travel tips for a perfect adventure on a super budget. Follow their blog to enjoy all their exciting ventures.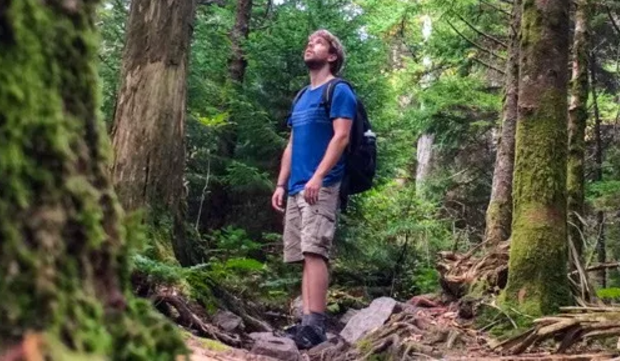 Bram Reusen is the man behind this blog. He is a Belgian adventure travel writer, landscape photographer, and national parks blogger. His blog is all about nature, adventure travel, national parks and craft beer and photography. He has explored 27 countries on four continents, 45 national parks around the world and 17 U.S National Parks.
He also provides reviews on best outdoor gears. If you want to enjoy worth-reading stories about outdoor adventures and national parks, you must check out this blog.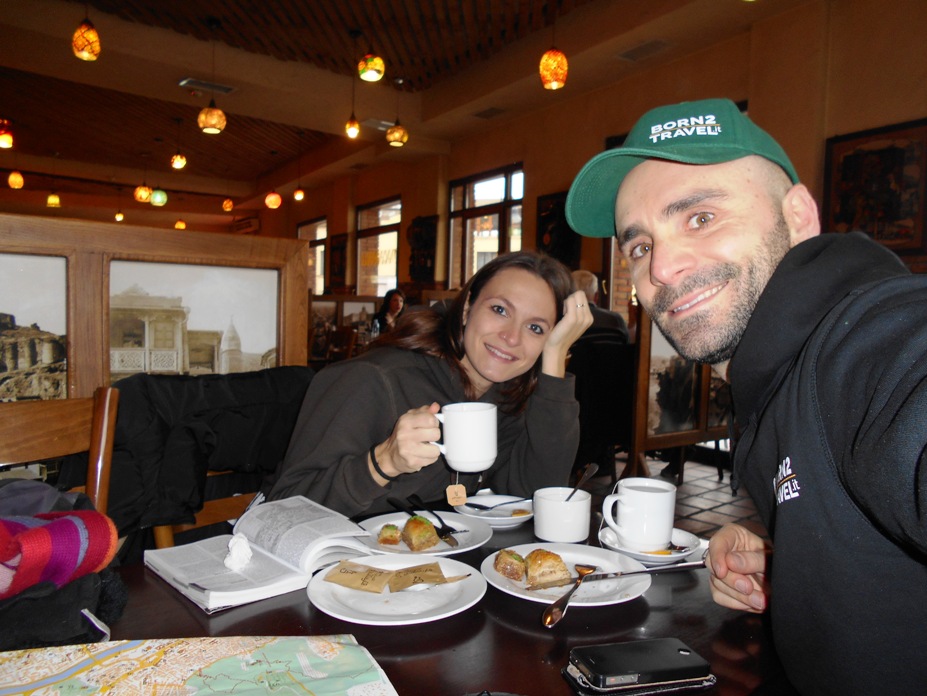 A Travel blog in English and Italian by two Italian travelers, Mark and Stefy. The main idea behind this blog is to keep all their travel experiences alive and share their beautiful moments with others.
They write about all their exciting stories and also provide you with the most useful guide on best travel companies, low-cost flights, backpacks, and other handy information needed for a perfect adventure.
Follow their blog to enjoy their vast experiences and plan an exciting adventure for you. Also, share this Best Outdoor Blogs list with your colleagues and social media.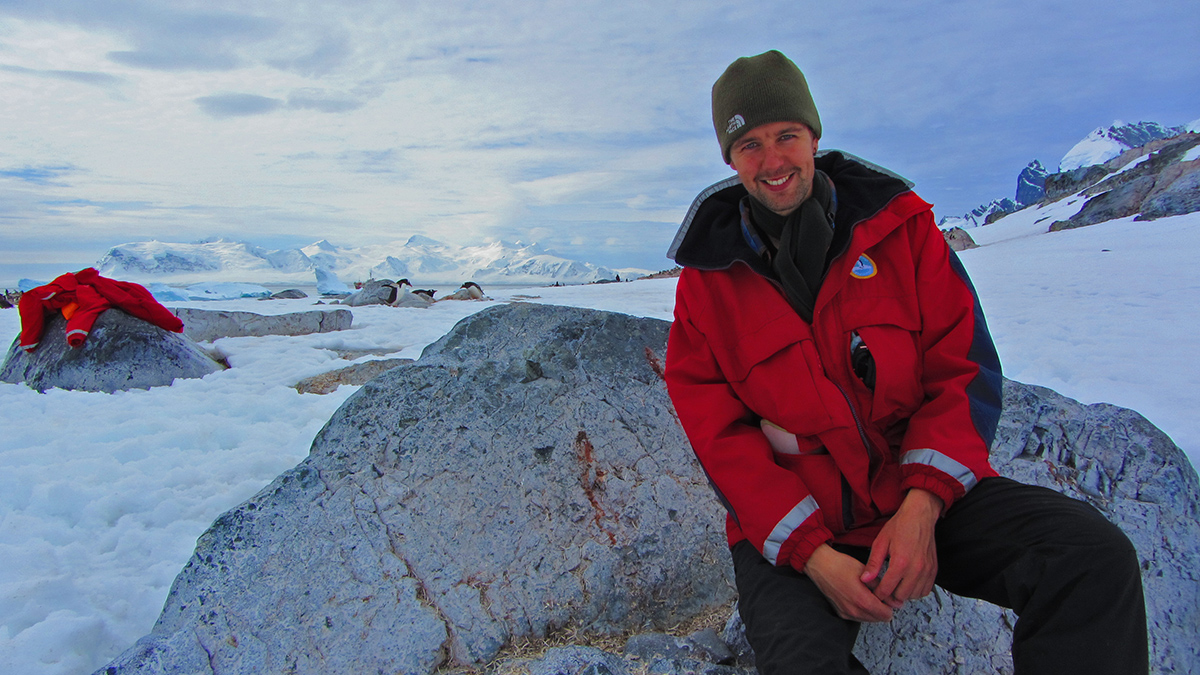 A travel blog by a Dutch world explorer, Victor Eekhof. First, he has visited more than 50 countries around the world and loves to explore unusual destinations like Antarctica, Venezuela, Mongolia or North Korea, where many people would not think to travel.
Also, he writes about all his travel experiences and the local food, accommodation, and culture of different destinations around the world. He also aims to provide you with useful tips on budget and guides for lesser-known destinations.
Follow his blog if you want to travel on your terms and not follow the masses. Also, share this Best Outdoor Blogs list with your colleagues and social media.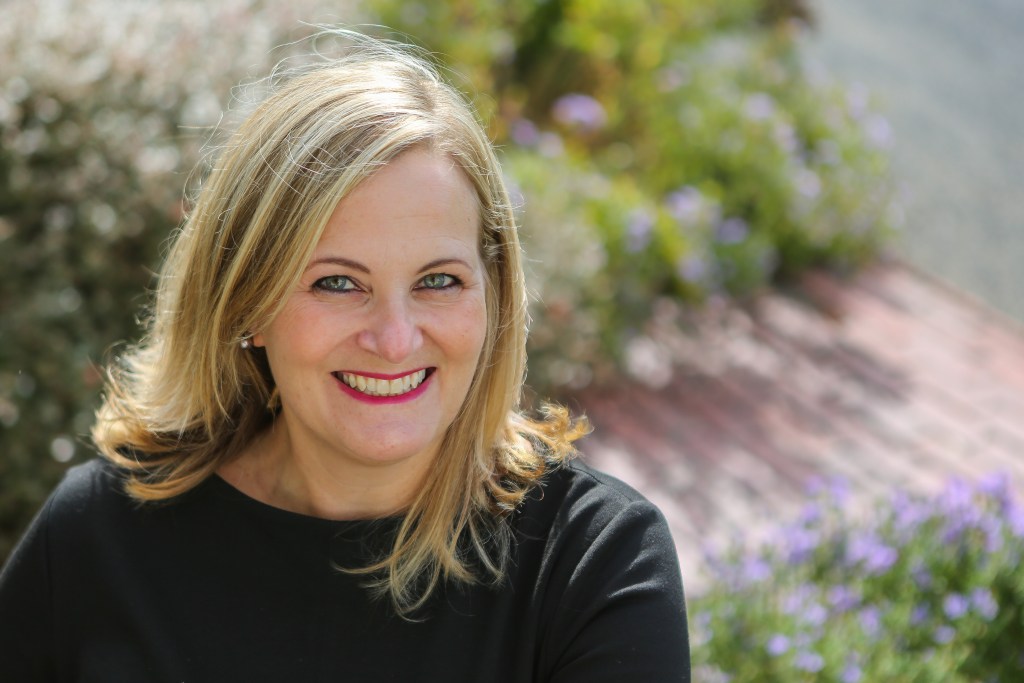 All Over the Map is a blog that provides services for family travel planning. It aims at providing you with the best guide to plan a great vacation with your family.
Paige, the author of this blog, provides you the best services from choosing a perfect family travel destination to helping you figure out the best time to go, the best time to book and best ways to plan your days and enjoy the trip with your family.
Her site also includes tips and gear reviews for travelers. Follow her blog to get best family vacation planning services for your next trip.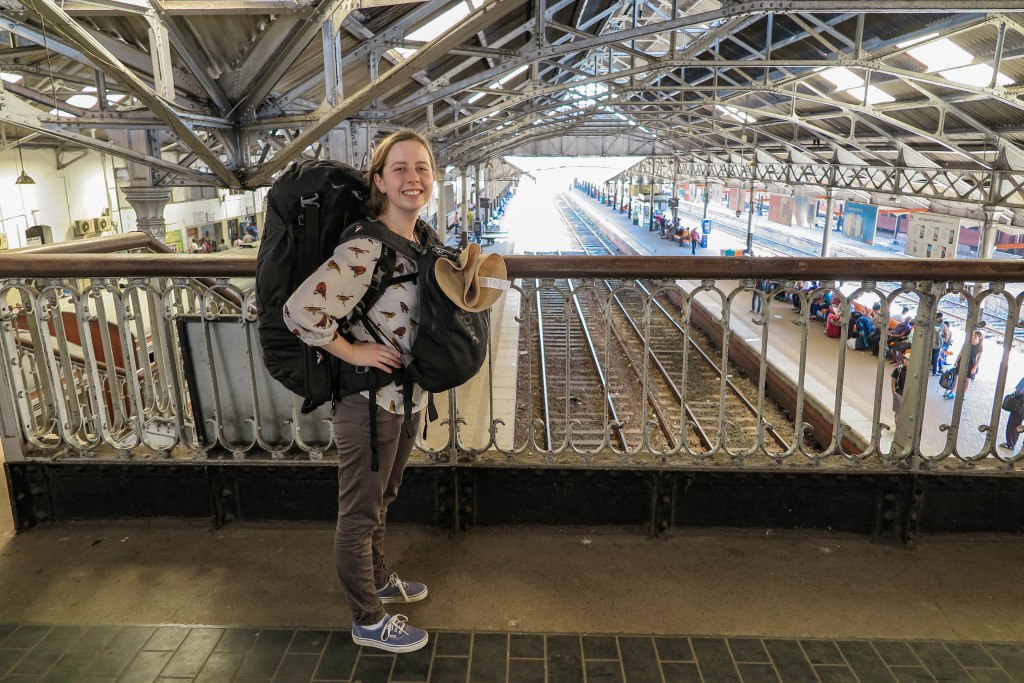 Travel Textbook is a blog of a medical student and a passionate traveler, Lucy. Despite being a busy student, her passion has taken her to 55 countries on five continents.
Her primary goal behind this blog is to encourage young people to head out and explore the beauty of this world. Her blog inspires young students to maintain a balance between pursuing their traveling passion and their studies.
She also shares her struggles and provides travel student advice based on her own experiences. If you wish to travel the world with a tight student budget and looking for authentic information, then Travel Textbook is the right choice for you.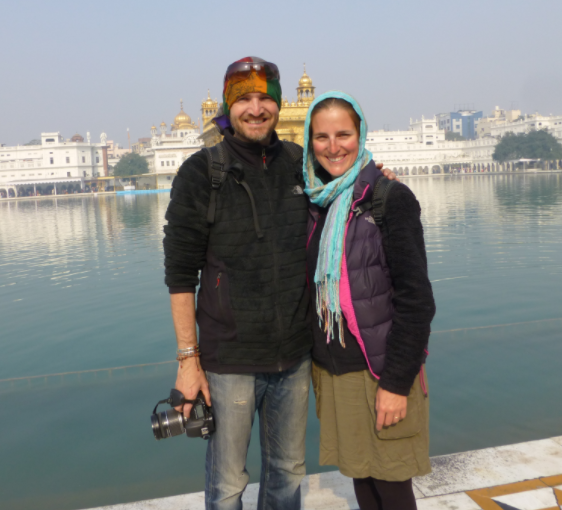 The Smart Way Round is a travel blog of a lovely couple, Dean, and Natalie. The blog chronicles the adventures of Dean and Natalie as they travel around the world.
They share all their exciting stories and also provide hints and tips from their own travel experiences. Check out their blog and enjoy their compelling stories.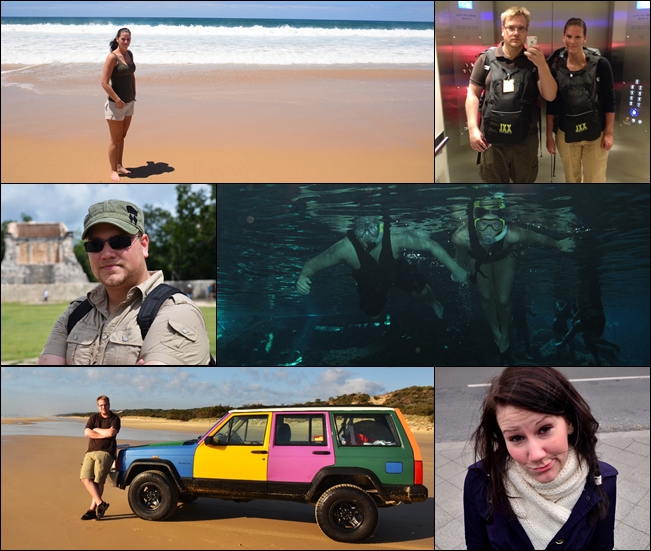 A couple of travel blog by Monica and Jon, who are passionate travelers and have been to 44 countries around the world. They created this blog to share their love for traveling and write about their unique experiences and moments.
Their blog includes tips on travel and photography. They also write reviews on the best destinations around the world. Follow their blog and get inspired by their bucket list of adventures and fun.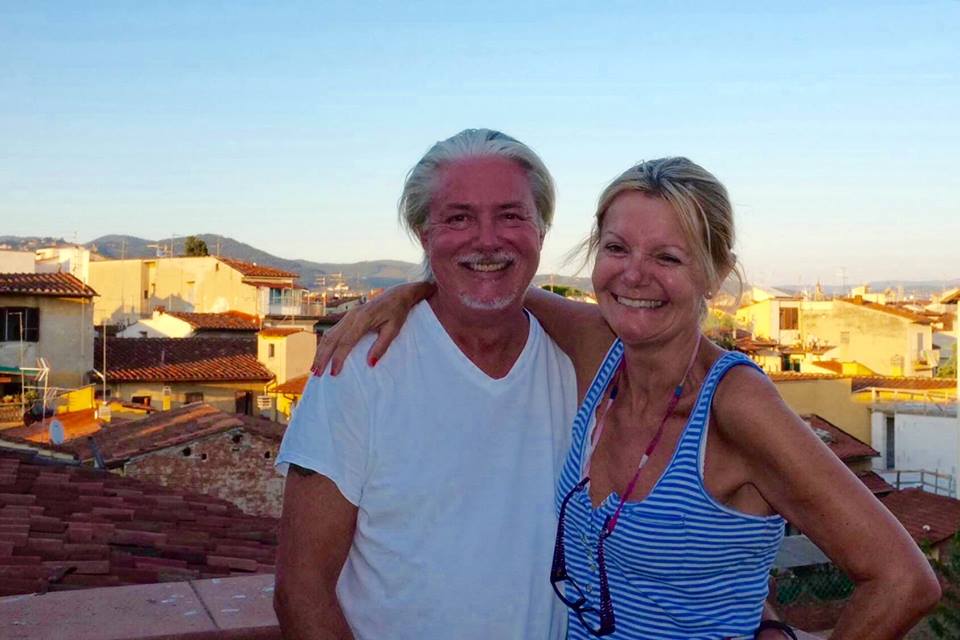 To Travel too is a blog of two Baby Boomers, Jane and Duncan who believe in the mantra, 'Age is not a barrier when it comes to travel.'
The couple encourages all the Baby Boomers and like-minded people to get off their tedious routines and head out to follow their travel dreams.
Their blog offers travel planning services to Baby Boomers and provides them with the best strategies for traveling the world on a budget. If you're a Baby Boomer and excited about your first step to travel, then you must check out their blog to get firsthand travel planning services.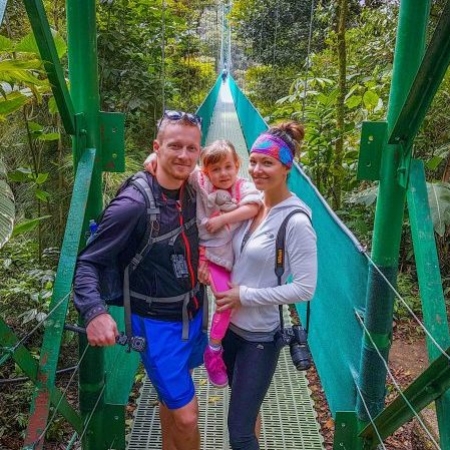 Easy Planet Travel is a blog by a travel coach, Dominique. Her main aim behind this blog is to make family travel simply for young families and make it easy for them to travel with their toddlers. Her blog provides complete coaching and tips on how to make your family travel a success.
If you're looking for the best tips on how to survive a long flight with a baby or worried about your child getting sick or having allergies, Easy Planet Travel is the best solution to your fears. Contact Dominique and get every little detail about planning your trip correctly.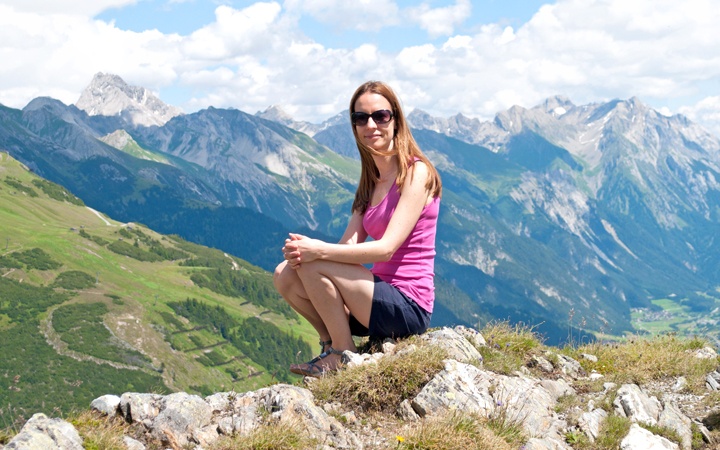 On The Luce is a travel blog of a passionate traveler Lucy, who has been traveling around the world for over 25 years.
She writes about all her travel tales and shares photos that tell a story of her experiences. Her blog includes tips, guides, and all useful details to help you make the most of your travel time. She also provides reviews on her ideal accommodations and gears. Check out her blog and get a taste of luxury on a budget.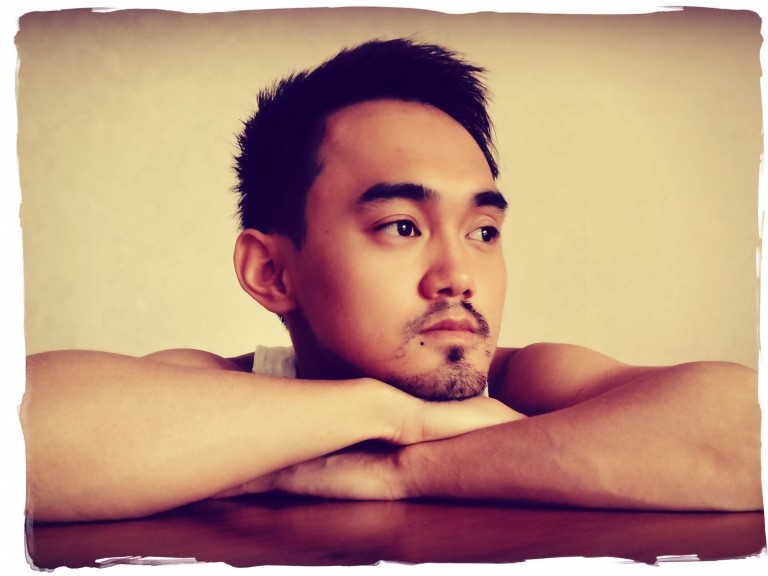 Bren on the Road is all about the traveling adventures of Brendon, a guy who left his job to pursue his travel dreams.
He has been on the roads for almost six years and still counting. His blog is full of his exciting adventures. He also provides tips on how to travel intelligently on a budget. Check out the free guides and resources on his blog to get started on a perfect adventure.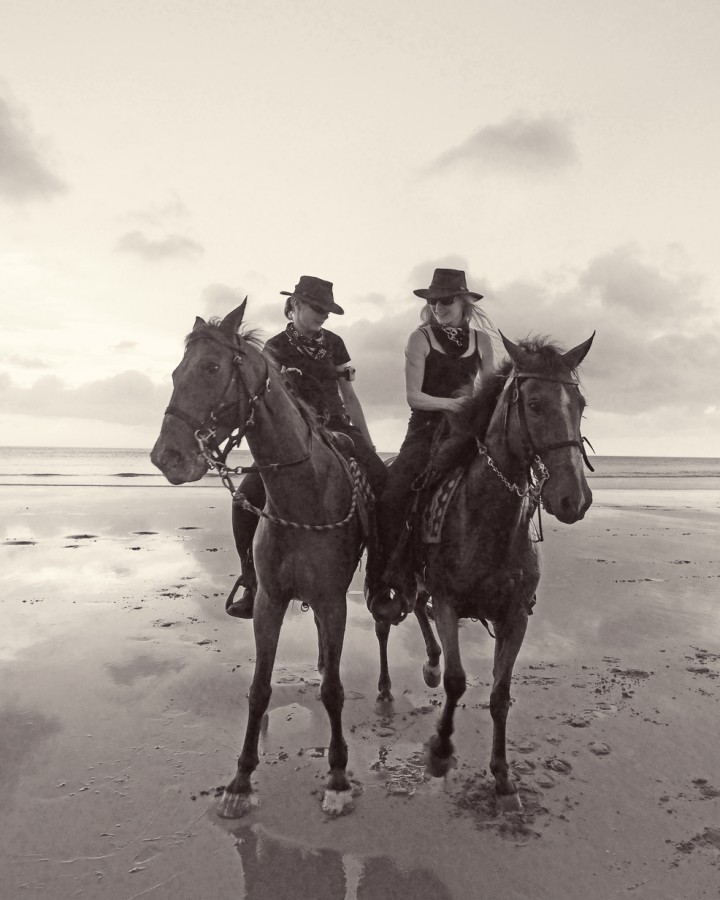 Bizarre Globe hopper is the blog of two Globe hoppers, Piritta and Niina. Both are adventure addicts who love to challenge their fears and feel pleasure in exploring bizarre sights to get some memorable experiences.
Their blog includes all their exciting stories that will inspire you to explore the world in a new way. The videos and photographs on their blog would urge you to travel more around the world. Follow their exciting blog to enjoy their breathtaking adventures and get some useful tips for your next trip.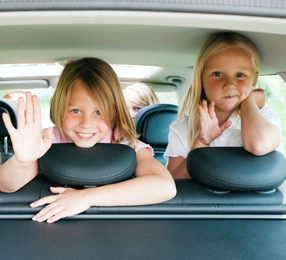 Family Travel is an excellent source of news and inspiration for family traveling. From best travel destinations, inspired photography, travel tips and ideas to thrilling adventure tips, and off the beaten path destinations, you will find everything for planning a trip with your loved ones.
Lynn O'Rourke, the owner, also provides gear and book reviews and travel deals with luxury and budget options. Finally, follow the blog and find some great ideas and destinations you must put on your list.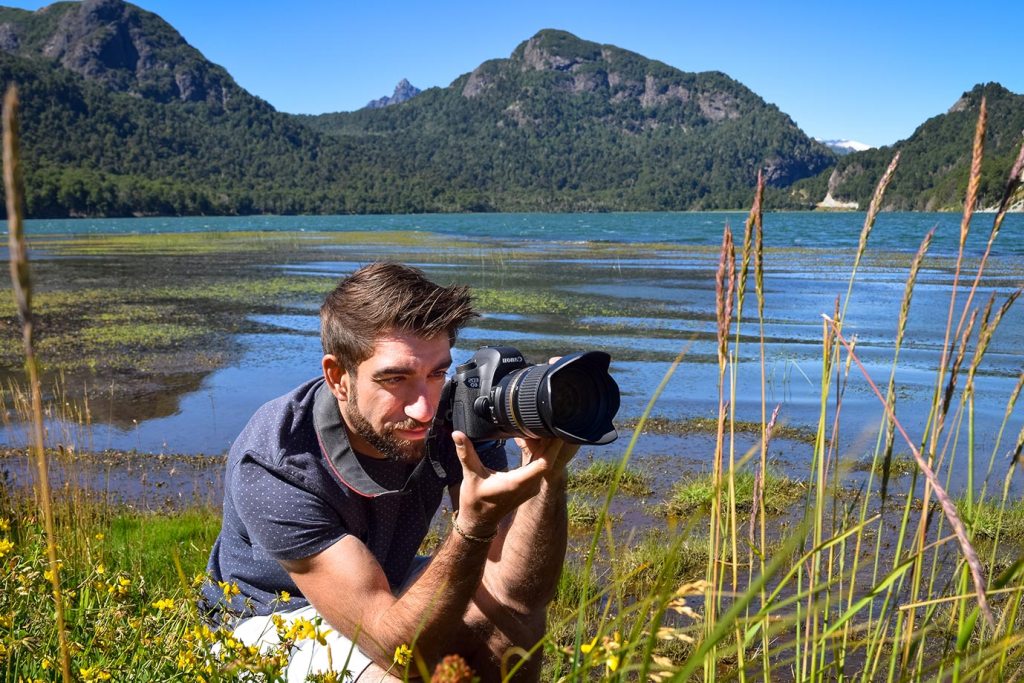 A stylish travel video blog by Macca Sherifi, a travel blogger and a photographer. He loves to travel and capture the beautiful destinations around the world. His blog is all about his exciting ventures, from hiking, climbing to kayaking and skiing.
He shares his captured photos and videos to inspire you to travel and see the world. Through his personal experience of going 75+ countries around the world, he provides you with the best travel advice to help you out on the road. Check out his blog to follow him on his adventures.
Aren't these some great adventure sources? Did you find an inspiring one? I Hope you have seen a few passionate adventurers in the list that you would love to follow.
All the outdoor blogs discussed above will bring out your zeal and zest for adventure and love of nature. The blogs are equipped with information to make your experiences safe and memorable.
Share this post if you found it useful.